By Veronica Grecu, Associate Editor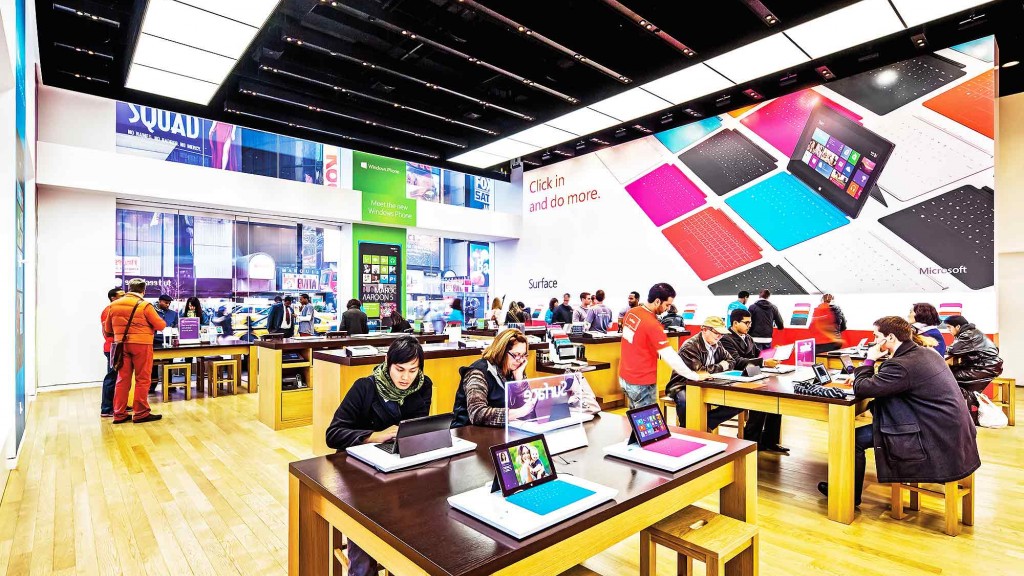 Christmas has come early for technology aficionados in the Big Apple! One year after signing a lease for 22,269 square feet of prime space in one of the world's most high-profile retail corridors, Microsoft is opening its first New York City flagship store. The space was previously occupied by luxury retailer Fendi, which left behind its Fifth Avenue home to relocate to a new outpost at 598 Madison Ave.
A project that's been more than six years in the making, Microsoft's new store at 677 Fifth Ave. is a five-story "experimental space" that aims to engage even more with customers and business partners. The tech giant is paying a record $17 million for the space that is owned by Kingsville Investments. According to sources quoted by The Real Deal, the average asking rent in the area is $2,749 per square foot. Microsoft was represented in the transaction by Richard Hodos of CBRE, while Cushman & Wakefield's Andrew Kahn, Jesse Hutcher and Jonathan Scibbilia represented the landlord.
"Our store on Fifth Avenue — as well as every other one of our locations across the U.S., Puerto Rico and Canada — is here to showcase the best of Microsoft to the local community," stated David Porter, corporate vice president, Worldwide Retail and Online Stores at Microsoft. "We exist to build relationships with our customers, one person at a time, and we are excited to do that on Fifth Avenue starting today."
The Fifth Avenue store is Microsoft's largest store to date and the first to have more than one floor, offering new immersive experiences to engage with customers and partners while serving as a technology hub for the community, the company announced.
Designed by Gensler, Microsoft' s NYC retail outpost embraces the existing heritage and character of Midtown Manhattan while featuring unique design elements, including a two-story glass façade—or "culture wall"—that will only display digital art and non-commercial content.
As for the user experience, the new flagship location has the right recipe to impress: immersive high-definition walls and digital signage throughout the space, to engage directly with visitors while streaming videos, images and information; a community theater where customers can learn from experts how to use Microsoft's products, or where activities for local community organizations and other in-store events will take place; as well as Microsoft's best-in-class products, including new Surface, Lumia and Microsoft Band devices, Signature Edition PCs, Xbox One, Office, a variety of accessories, and more.
Image via Gensler