July 29, 2010
By Barbra Murray, Contributing Editor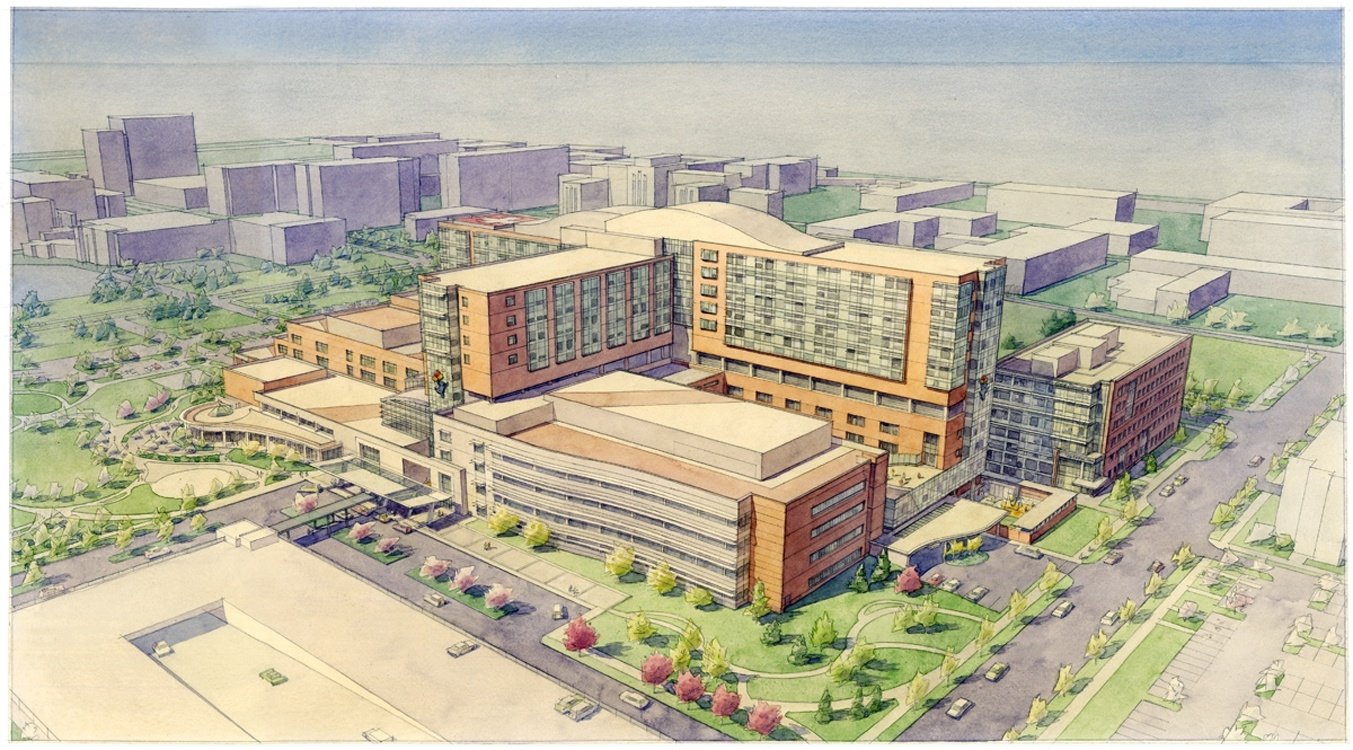 In Aurora, Colorado, The Children's Hospital has commenced construction of a new 350,000-square-foot tower at its facility less than ten miles west of Denver. The $230 million expansion project will address a demand that has been on the rise since 2007, when the hospital opened its new location at the 227-acre Anschutz Medical Campus, a recently developed education, research and patient care complex.
According to officials, Children's Hospital has experienced an annual increase in inpatient admissions of 10 percent or more over the last three years. "When we first moved to the Anschutz Medical Campus in September 2007, we wondered if our patients would follow us," Jim Shmerling, President and CEO of The Children's Hospital Colorado, told CPE. "The response has been a resounding, 'yes!' Here we are three years later, about to build another ten floors, about five years ahead of schedule."
Phipps/McCarthy is handling construction of the East Tower, which will ultimately accommodate the addition of 500 patient beds. The new 10-story building, designed by ZGF Architects and H+L Architecture, will meet standards for LEED certification.
Children's Hospital is hardly alone in its quest to provide additional space to address demand–demand that is only going to increase with the 32 million uninsured Americans that will become insured in a few years as a result of healthcare reform. Turner Construction Company broke ground this week on a $161 million, 216,000-square-foot patient tower at the Inova Fairfax Hospital campus in Falls Church, Virginia. In June, the U.S. Department of Veterans Affairs kicked off development of a 1.5 million-square-foot replacement medical center in New Orleans, and in May, work commenced on the $750 million, 1.2 million-square-foot Wishard Memorial Hospital replacement hospital in Indianapolis, Ind.
The new tower at Children's Hospital in Aurora will open in late 2012, bringing the hospital's total footprint at the Anschutz campus to nearly 1.8 million square feet.