By Keith Loria, Contributing Editor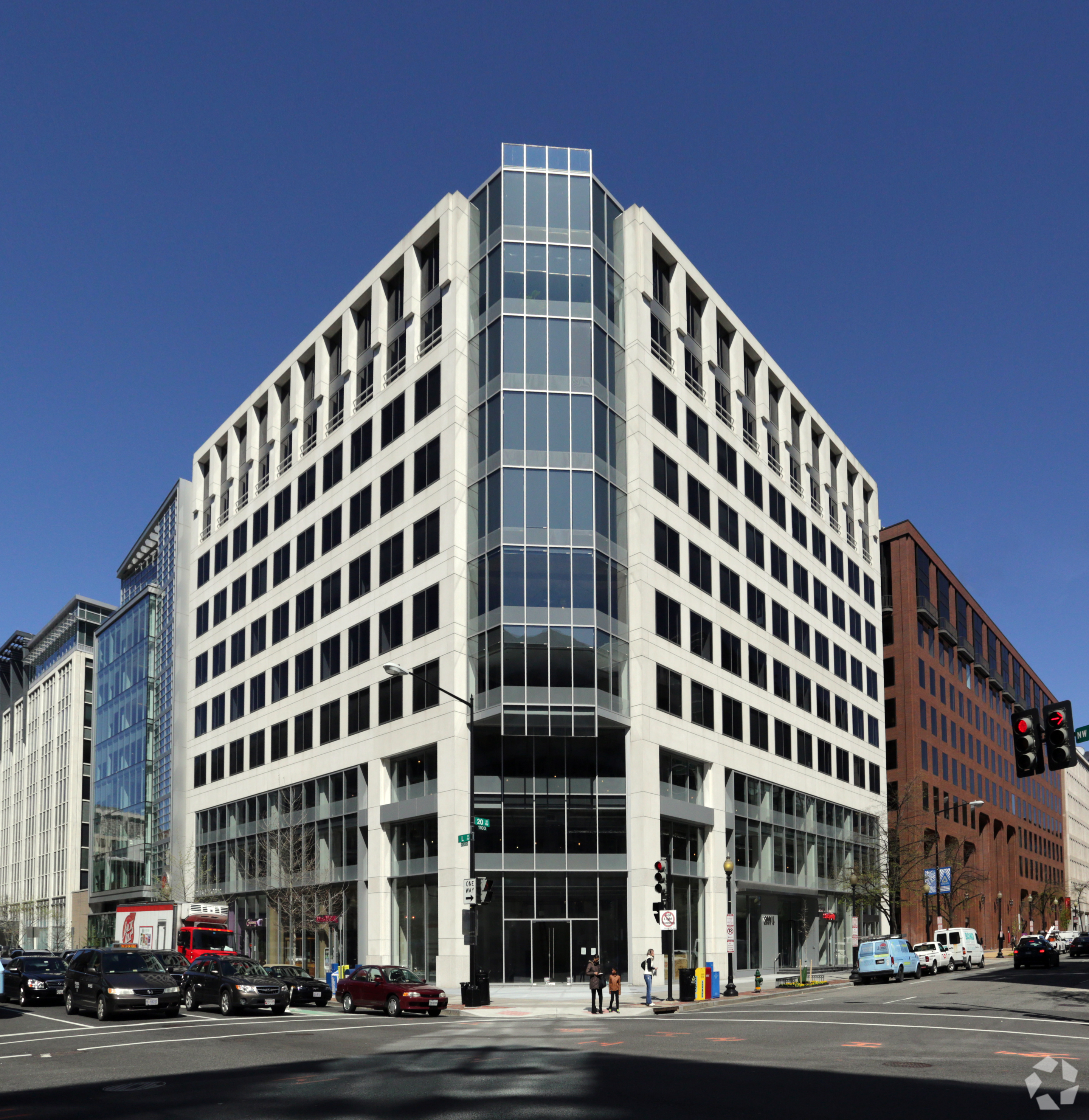 Cushman & Wakefield has been selected to provide agency leasing representation for 2001 L St. N.W., a 167,603-square-foot office building in Washington, D.C.
The building recently underwent a multi-million dollar renovation, adding a new lobby, common corridors, façade, fitness facility and bike room. On-site retail amenities include Starbucks, Panera and Crepeaway.
"Tenants today demand great value from their real estate and 2001 L Street makes a compelling case," Michael Katcher, Cushman & Wakefield's executive director, told Commercial Property Executive. "The economics are competitive relative to the market, the building has a beautiful fitness center and having the myriad food options both on site and in the neighborhood provide tenants with a best in class experience."
Located at the corner of 20th and L Streets, the building is just two blocks from the Farragut West Metrorail Station with Blue/Orange/Silver Lines and three blocks from the Farragut North Metrorail Station with the Red Line.
"2001 L Street has an ideal commuting location for tenant's coming from Virginia, Maryland and the most popular residential areas of D.C.," Mark Wooters, Cushman & Wakefield's senior director, told CPE. "Being on L Street means we are on the east/west bike lanes that traverse the city. This connectivity as well as the connectivity to Metro is extremely important. In addition to the onsite Panera, Crepeaway and Starbucks, the 19th street amenity corridor is only one block away. You have access to just about every cuisine and amenity at a variety of price points without the traffic of actually being on that block."
The building also features a new marble lobby along the 20th street side of the building.
"The lobby has a clean, crisp modern appeal and speaks to the high quality experience that the ownership wants tenants to have in the building," Katcher said. "The new fitness center allows tenants a complementary and high-class exercise experience which helps tenants recruit and retain the best talent."
Urban Land Institute recently signed a 31,000-square-foot lease in the building.