By Randolph T. Mason, CCIM, SIOR
Partner, Commercial Realty Specialists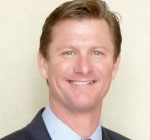 Even having a discussion about a rent reduction is a serious undertaking. A distinct advantage to agreeing to rental reduction is that the tenant will continue to pay the triple-net building's operating expenses. Should the tenant vacate or go out of business, the building's owner still needs to pay the property taxes, insurance, building maintenance, landscaping and other miscellaneous operating expenses.
If a rental reduction is agreed upon, ideally it will generate some cash flow to help service any debt – as the saying goes, "a little of something is better than a lot of nothing." Additionally, the lease could be extended if this is in the property's best interest. If a tenant is requesting a rental reduction, it is not unreasonable for the landlord to request a personal guarantee from a creditworthy entity, should one not already exist.
In these uncertain times, it is not uncommon for a business owner to be running their business with a fight-or-flight mentality without a comprehensive business plan in place. As a precondition to rent reduction, the landlord may want to discuss the tenant's business plan, which may even help motivate the tenant to create one if it doesn't exist, ultimately helping the tenant. The tenant will also need to provide current financials along with the restructuring plan.
In some cases, thought, a rent reduction may not make sense – especially if it is just delaying the inevitable. In other words, the tenant may be going out of business. If a reduction is granted, it's important to remember the value of the building will decrease against the cap-rate valuation method.
Generally, it often makes sense in a soft market for a landlord to consider a reduction in rent in order to mitigate the landlord's losses, should the building ultimately become vacant.