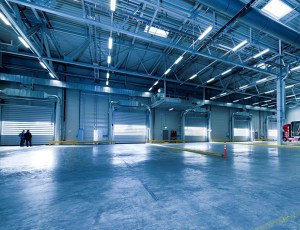 On the heels of acquiring a fully leased last-mile portfolio of 541,400 square feet, Realterm has sold its 22-property Realterm Logistics Fund II. The 1.8 million-square-foot national portfolio included transportation-advantaged high flow-through facilities in primary industrial markets.
The ensemble comprises 778 doors and spans 200.4 acres. At the time of the sale, all properties were fully leased to 29 tenants. New York/New Jersey represented 52 percent of the portfolio by rent, while Los Angeles made up for more than 24 percent. The company closed on its Logistics Fund II at its hard cap of $240 million in early 2017 as part of the Realterm Logistics value-added fund series.
The portfolio included eight last-mile warehouses, comprising 1.2 million square feet, nine truck terminal/transload properties of some 513,000 square feet, one fleet operations asset spanning 35,226 square feet and four intermodal/secure parking properties that add up to more than 5,000 square feet. CBRE acted as exclusive advisor for the seller.
Growing HFT demand
Roughly one year ago, Realterm partnered with institutional investors advised by J.P. Morgan Asset Management to acquire a 1.8 million-square-foot HFT portfolio located in 28 U.S. industrial markets, including Chicago, Atlanta, Dallas, New Jersey, New York, and Philadelphia. The assemblage included 54 properties.
"Demand for HFT space has expanded significantly as logistics spending in the e-commerce sector has accelerated, but speculative development has remained limited due to stringent zoning restrictions, limited and expensive land availability and competing uses," Ed Brickley, managing director & senior fund manager at the company said in a prepared statement. As a result, HFT rents have increased, frequently surpassing traditional industrial space rent growth, he added.