By Gail Kalinoski
When organizers at the Realcomm Conference Group LLC began planning for the 20th Realcomm | IBcon 2018 conference, they knew they had to do something special to celebrate the milestone. The group always gives out Digies – short for Commercial Real Estate Digital Innovation Awards – but decided the anniversary provided the perfect opportunity to honor many of the visionaries in the real estate technology field.
So to mark the 20-year milestone, Realcomm gave out 20 Lifetime Achievement Awards during the Realcomm | IBcon General Session at the June conference in Las Vegas.
"It was not an easy list to pin down," Jim Young, co-founder and CEO of Realcomm told Commercial Property Executive and Multi-Housing News. "The common denominator was innovation."
Young said they wanted to cover all aspects of the industry – real estate, technology or real estate technology including supply and demand sides. To be considered for the honor, the recipient had to have: had a career span of 20+ years; demonstrated a clear vision on how technology would strategically impact the industry; consistently shared their time and experience with the community; taken significant risks in the name of innovation; and had made a definitive impact to the advancement of the commercial and corporate industry.
Young said the "give-back factor" was important in his consideration.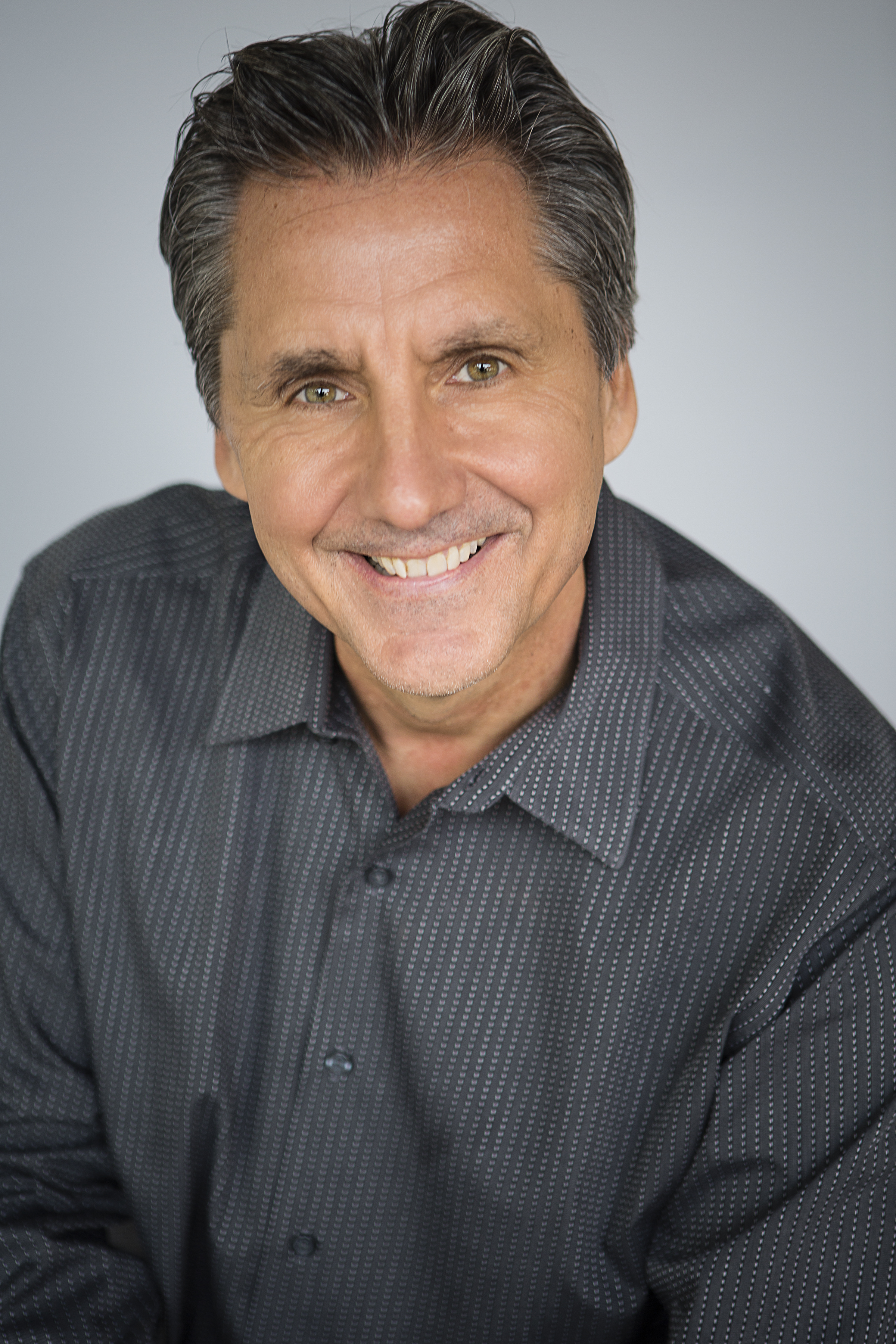 "When we asked them to do something, share something, teach something, the answer was always yes," he said. "Consistently, over time, without hesitation, they've given back to the industry and I think that's why they had an impact."
Young said once the committee put together the criteria and began considering names, "There was a lot of debate and thoughtful discussion. It wasn't decided in one meeting…the list could easily have been 40."
He said they determined there was a difference between the Digie and the Lifetime Achievement Awards – and consistency played a big role in determining the outcome.
"You could win a Digie Impact Award because you did something really cool over a year or five-year period," Young said. "But you do something really cool for 20 years, now you're in line for a Lifetime Achievement Award."
Taking risks and being a trailblazer were also important in choosing the recipients.
"When you talk about big risks, John Gilbert comes to mind," Young said of Lifetime Achievement Award recipient John Gilbert, executive vice president, chief operating officer & chief technology officer of Rudin Management, a privately-owned commercial and residential landlord with one of the largest portfolios in New York City.
Young noted that Gilbert worked on the development of the first totally wired office building in New York City – 55 Broad St. He is also executive chairman of Rudin's technology start-up, Prescriptive Data, and co-inventor of NANTUM, a smart building system that uses cloud technology to gather real-time data about occupancy, electric demand, weather and other factors to maintain efficiently use energy and maintain tenant comfort.
Like Gilbert, Young said the 20 award recipients are unwilling to accept status quo when it comes to real estate and technology. When they started looking at lists of past Digie winners, he said, their names often came up. They also realized that some were retiring, like Paul Oswald, CBRE|ESI, a CBRE managing director who had been president of Environmental Systems Inc. (ESI), a systems integrator and energy management services provider that was acquired by CBRE in 2015, and they wanted to honor and thank them for their contributions.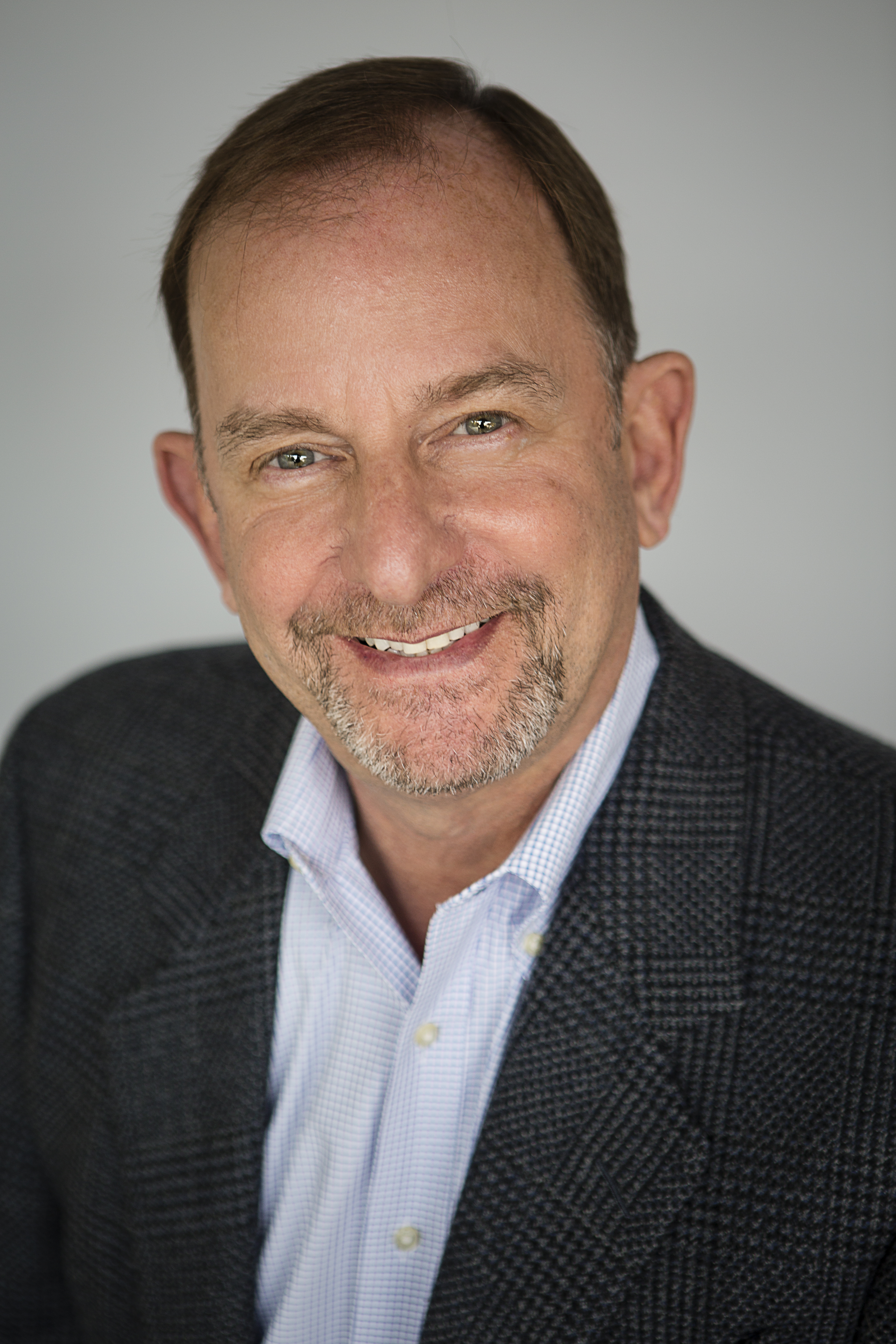 "We wanted everyone to really pause and recognize that this is not a new thing. Real estate technology has been around 20 or 30 years. We want them to take our experience and wisdom. The foundation has been built. Here are the roots to the tree," Young said, echoing similar statements made during the General Session when the first 20 Lifetime Achievement Awards were given out.
Going forward, the group plans to give out Lifetime Achievement Awards at each conference, but this year was the only time they would honor 20 visionaries.
Here are the award recipients and the introduction read as each was honored June 6:
Jesse Carrillo – SVP and CIO, Hines: A thoughtful, smart and universally well-liked IT executive managing a global portfolio. He has always been in front of the curve and willing to share his insight and experience with others.
Dave Clute – Chief Marketing Officer, ESD: He has a sustained passion and vision for smart buildings which inspired a major corporation to establish a global smart building/ cities program.
Maureen Ehrenberg – president, Global Integrated Facilities Management, JLL: A longtime and consistent advocate for continuous improvement, her leadership roles at a multitude of major organizations has left a mark globally.
Robert Entin – EVP and CIO, Vornado Realty Trust: An early developer of real estate software, he was the first to deploy the concept of a buildings operations center and remains one of the industry's most respected CIOs.
John Gilbert – EVP, COO and CTO of Rudin Management: At the forefront of the next generation of smart buildings, his journey started with 55 Broad St. in New York City.
Mark Golan, VP of Real Estate and Workplace Services, Google: As a major force in corporate real estate and facilities, his early vision, commitment and willingness to take risks continues to influence innovation in the industry.
Don Goldstein, former SVP and CISO, Digital Technology, CBRE: One of the industry's most notable and recognized CIOs, his influence within an international organization delivered innovation at a global scale.
Hari Gunasingham, founder, Sigma Sustainability Institute: An international powerhouse behind some of the most visionary and successful smart building projects; his tenaciousness and persistence are legendary.
Tama Huang, principal and Global Real Estate Advisory Services Leader, NOI Strategies: Her vision and world view coupled with her passion for improvement, setting of higher benchmarks and unrelenting drive has influenced market leaders around the globe.
Sandy Jacolow, CIO, Silverstein Properties: As an influential New York City CIO, his forward thinking and passion for continuous improvement has left his mark not only in Manhattan but around the globe.
Ted Maulucci, president, SmartONE Solutions: He almost single-handedly changed the skyline of Toronto's residential towers from an analog model to one more intelligent and connected.
Scott Morey: executive director, GPG Advisors: In 2004, he spoke of machine learning in building equipment predicting failure. As a CIO, consultant, writer, he has always been a true visionary in our industry.
Paul Oswald, managing director, CBRE: Pragmatic and visionary, authentic, consistent, thorough – he built one of the most capable next generation master system integration companies in the world.
John Petze, principal, SkyFoundry: Through multiple roles in the smart building marketplace, his consistent and persistent drive for building efficiency has indelibly influenced the industry.
Wayne Pryor, principal, 2Five1 Consulting: Extremely bright, consistent and an unparalleled communicator, he has significantly impacted the industry as a respected CIO and consultant.
Joe Rich, SVP and CIO, Related Cos.: He is one of the most consistent, visionary and thoughtful CIOs in New York City who continues to leave his imprint on major real estate companies and landmark projects.
Darrell Smith, director, Central Facilities Operations of Google: Starting with a grand vision and a tenacious attitude, he was one of the first to apply software driven smart building concepts to a massive corporate campus.
Jim Whalen, SVP and CIO, Boston Properties: Steadfast, curious, patiently impatient, always willing to share, collaborate and setting the benchmark for CIOs in our industry.
Anant Yardi, founder and president, Yardi Systems Inc.: He began with a vision, a DOS platform and turned a basic property management program into a globally respected real estate enterprise platform.
Scott Zimmerman, CIO, CenterPoint Properties: His consistent focus on technology, automation and innovation for industrial real estate continues to bring about strategic change in this important sector.
Jesse Carrillo, SVP and CIO, Hines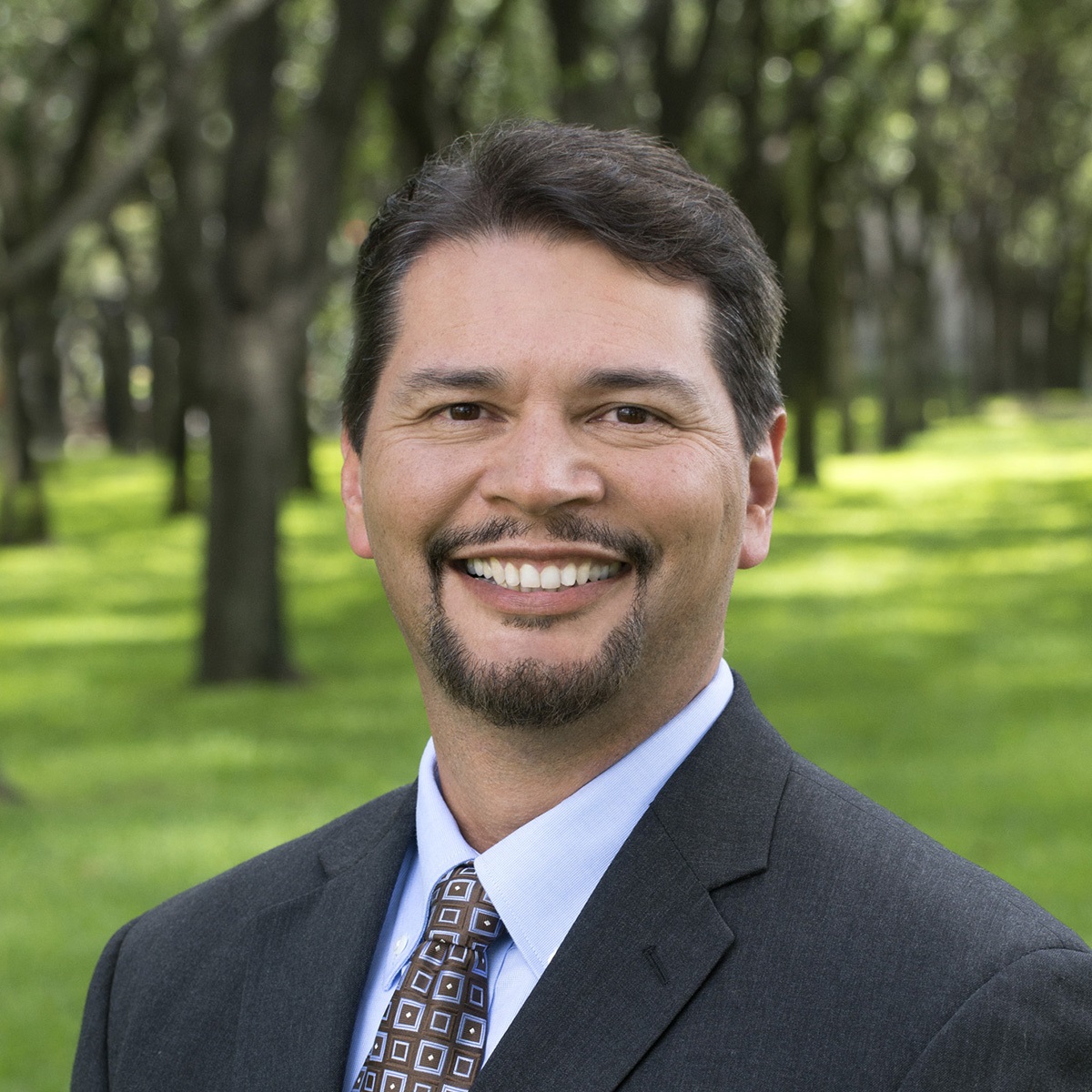 Ask Jesse Carrillo, senior vice president and CIO at Hines, why he has succeeded at Hines and why he was chosen as one of the first 20 recipients of the Realcomm Lifetime Achievement Awards and he quickly responds, "My desire to collaborate and my desire to share information."
Carrillo's instinctive response is similar to the words used by the Realcomm committee when he received his award at the recent Realcomm |IBcon conference in Las Vegas.
Carrillo was described as: "A thoughtful, smart and universally well-liked IT executive managing a global portfolio. He has always been in front of the curve and willing to share his insight and experience with others."
An employee of the privately-owned global real estate investment firm since 1994 when he started as a programmer, Carrillo said, "I leave my ego at the door. I want to make sure everybody is contributing to the goal. That's what I bring to Hines and to Realcomm, that collaborative nature."
He is responsible for directing all corporate technology, strategy and standards for Hines worldwide. Carrillo previously assisted in implementation of the firm's accounting and property management software, held the lead IT role in the Enterprise Resource Planning implementation, and led the application development team until taking over as the head of Information Technology in 2007.
Carrillo, who has a MBA from the University of Texas at San Antonio, credits his business and finance training to help him see things from multiple angles, not just the technology side.
His collaborative nature has served him well at Hines, which has approximately $111 billion of assets under management. The Houston-based company has developed, redeveloped or acquired 1,295 properties, totaling more than 422 million square feet. The firm has 108 developments underway around the world and its current property and asset management portfolio includes 506 properties with more than 210 million square feet across various real estate sectors including office, multifamily and industrial.
Carrillo said there is a "wave of technology emerging" affecting the commercial real estate industry with a flow of PropTech startups and innovators vying for attention and investments. He said Hines has taken the "it takes a village approach" and has an Innovation Team, Business Technology Group and Corporate Operations & Engineering Group which participate in examining and vetting different technologies for possible adoption. Hines is also one of several CRE investors in Fifth Wall, a venture capital firm that invests in prop tech startups and uses Fifth Wall to vet new technologies as well.
At the June Realcomm |Ibcon conference Carrillo lead a panel entitled "Hedging the Future," which discussed PropTech startups and Hines' experiences as well as those of other CRE firms when dealing with new technology investments.
Among the technologies that Carrillo is interested in are tenant engagement apps that create better experiences for Hines building tenants but also capture more data for the company to see how the they are accessing amenities and other services which may be helpful for leasing. The growing use of Robotic Process Automation (RPAs) and Artificial Intelligence (AI), which can also help with data collection, analytics and leasing, are other areas being evaluated.
Carrillo said attending the annual conference and being involved in Realcomm activities gives him and others the chance to see new companies that are trying to address problems faced by CRE property owners and managers with innovative technologies. A longtime member of the Realcomm Advisory Council, this year Carrillo served as a co-chair helping identify what would be relevant topics for the attendees of the June conference and lining up guests and speakers for panels and breakout sessions.
Maureen Ehrenberg, president, Global Integrated Facility Management for JLL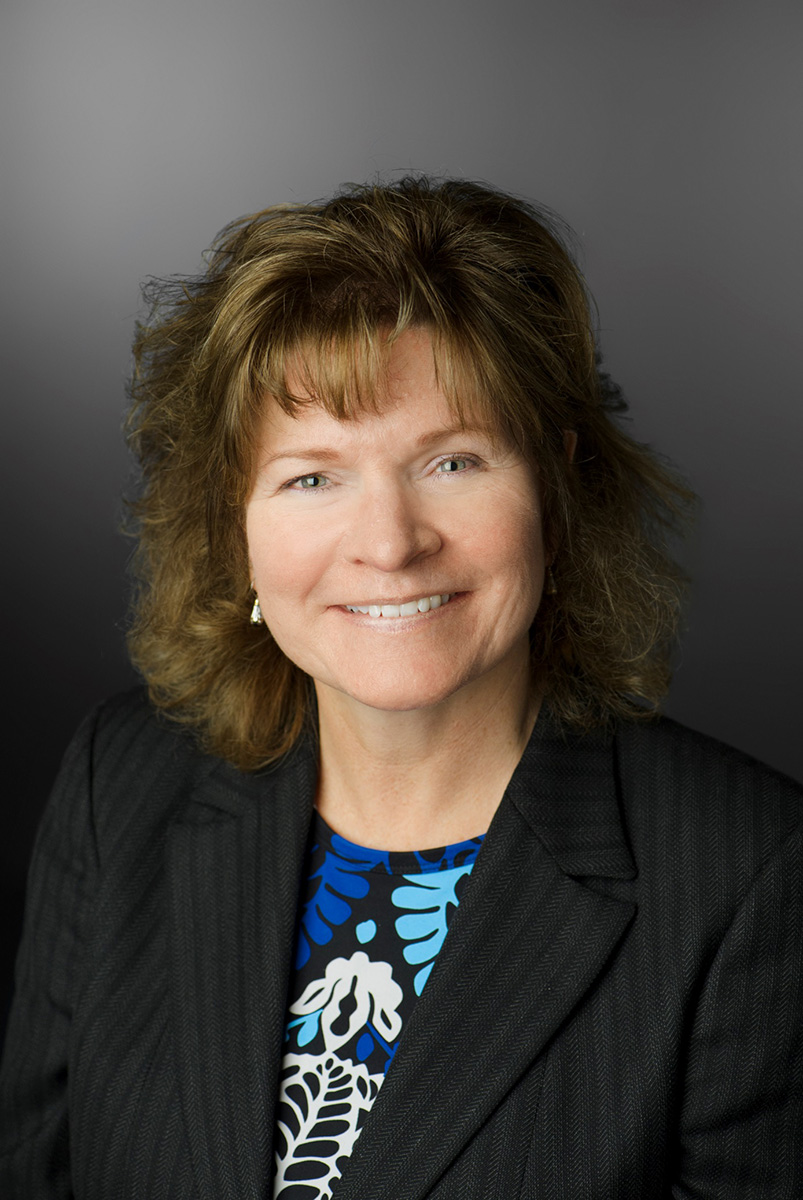 For the past two years, Realcomm has been showing the love to Maureen Ehrenberg, president, Global Integrated Facility Management for JLL.
Last year, Ehrenberg received the Julie Devine Digital Impact Award at the Realcomm | IBcon annual conference for her leadership in the digital transformation of JLL's IFM services and in the facilities management industry.
This year, Ehrenberg, a CRE veteran who has been with JLL for nearly four years and served in key facilities management roles at CBRE, Inc., and Grubb & Ellis, was honored with a Lifetime Achievement Award at the conference in Las Vegas for being "a longtime and consistent advocate for continuous improvement, her leadership roles at a multitude of major organizations has left a mark globally."
In addition to her work at JLL, where she provides leadership, expertise and strategic direction to more than 30,000 professionals managing more than 1 billion square feet of clients' facilities worldwide, Ehrenberg was instrumental in founding the Built Environment Technology Association (BETA) and served as the global chair for the International Facility Management Association (IFMA). She achieved a Fellow designation from the Royal Chartered Institution of Chartered Surveyors (RICS) and was part of IFMA collaboration with RICS. An Advisory Council for Realcomm and the Building Owners and Managers Association International (BOMA), she also served on the CoreNet's Global Board of Directors.
"This Lifetime Achievement Award highlights not only Maureen's career of achievements, but also her passion for bringing digitization to the facility management profession," John Forrest, Global and Americas CEO, JLL Corporate Solutions, said in a prepared statement.
An active attendee and panel participant at Realcomm events, Ehrenberg credited Realcomm co-creators Jim Young, CEO, and Howard Berger, managing partner and program director, with driving the dialogue over the years about the impact technology has had on real estate. She said they encourage advisors and attendees to take positions and be provocative about the potential of digitization and implications for the industry.
"You have to be willing to push thoughts and ideas where maybe at the time people can't quite understand how it might work or why you believe something is going to happen," Ehrenberg said. "I strongly believe the digitization of real estate can impact value and definitely can impact utilization and productivity."
The changes in PropTech over the last 20 years have been game changers, particularly the ability to quickly track all the data on an asset, which in the past was either not available or labor intensive to produce and analyze.
"We're moving from a static to a much more dynamic operation," Ehrenberg said.
And those changes keep coming. Conversations at forums like Realcomm are increasingly focusing on issues like Artificial Intelligence (AI), Internet of Things (IoT )and the use of blockchain in commercial real estate, she said.
Ehrenberg's role at JLL dovetails nicely with her longtime involvement with RICS, the global professional organization that promotes and enforces international standards in the valuation, management and development of land, real estate, construction and infrastructure.
"Valuation is a big hot topic for RICS," she said. "We're very active in looking into what impact technology will have on the built environment and potentially property valuation as we go forward."
John Petze, principal, SkyFoundry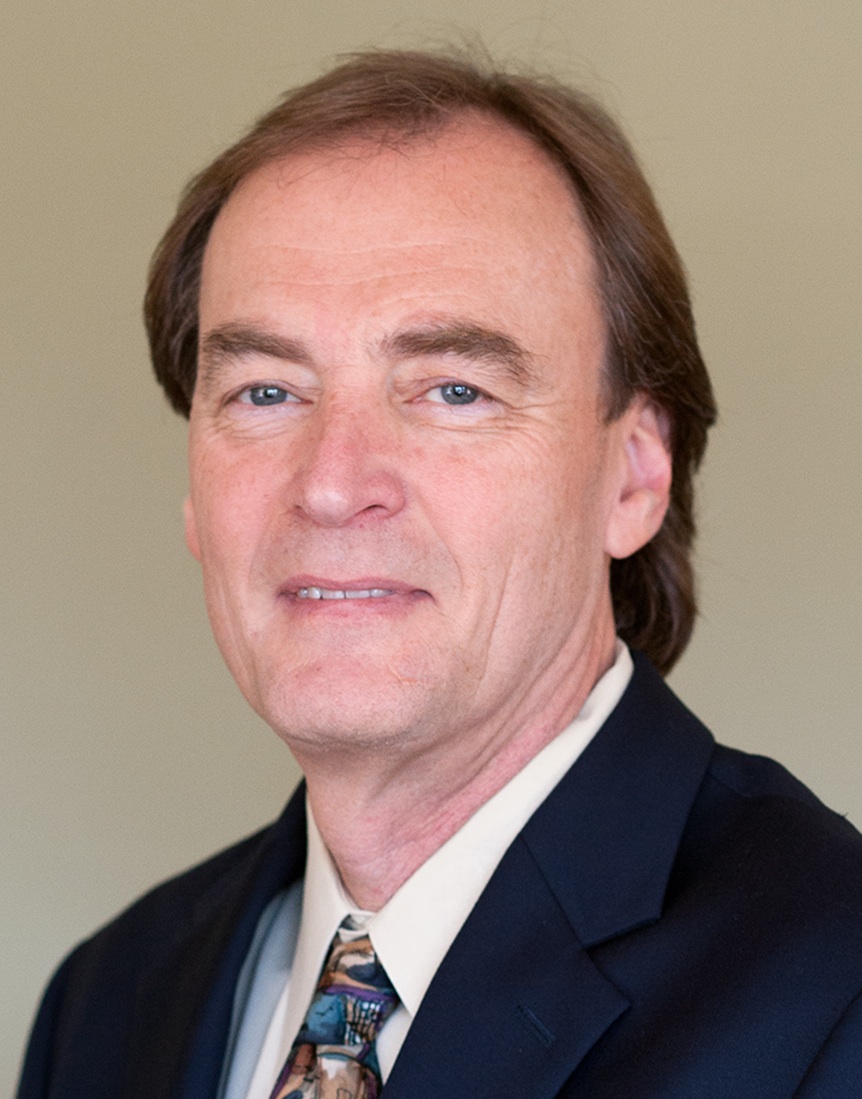 John Petze, a co-founder, principal and partner at SkyFoundry in Richmond, Va., was honored with a Lifetime Achievement Award for his years of work in "multiple roles in the smart building marketplace." Realcomm noted Petze's "consistent and persistent drive for building efficiency has indelibly influenced the industry."
Petze has been attending the Realcomm |IBCon conference from the beginning.
"It serves a really important role in helping real estate people understand technology and move forward with it," he said.
In the early years of Realcomm and IBCon, Petze was working at Tridium, a global software company specializing in device-to-enterprise applications. He started as vice president of operations and business development in 2000 and became CEO two years later. After three years of strong growth and technology advancement, the firm was acquired by Honeywell International in late 2005. Petze joined Privaris as president and CEO in June 2006 and led the company through the final stages of product development and launch of a line of biometric identity verifications solutions.
SkyFoundry, a developer of analytics software for use with smart building and equipment systems, was founded in 2010. The firm is now an industry leader in analytics for the Internet of Things (IoT) and released its latest product, SWIVEL, at this year's conference. SWIVEL is an advanced data analysis tool that's integrated into SkyFoundry's SkySpark Analytics software and allows users to analyze and view equipment data and analytic results any way desired and with no programming. Last year, SkyFoundry introduced ViewBuilder for SkySpark Everywhere, which enables users to create customized Apps, data views and reports without requiring special software development skills.
"Our focus is teaching people about data, the importance of data and how to work with it," Petze said.
He recalled attending the conference in 2011, the year after SkyFoundry was founded, and telling people about analytics and how it could help them more easily analyze the data in their building systems and get more value out of the data.
"People would say tell me again what you're doing. Now analytics is the subject of virtually every conference," Petze said.
Petze is on the IBcon Advisory Council and is always willing to run sessions and boot camps at Realcomm and IBcon and share his expertise.
"Education has been a very constant theme with Jim (Young) and Howard (Berger)," he said. "They really invest the time and effort to make that happen. Things that were revolutionary when we started are now accepted and used every day."
Petze said the unique part of Realcomm "is the majority of the people there are the people who own and operate real estate. I always get a wake-up call. Here's the issues. Here's what they care about. That doesn't happen at other events."
Anant Yardi, founder and president of Yardi Systems Inc.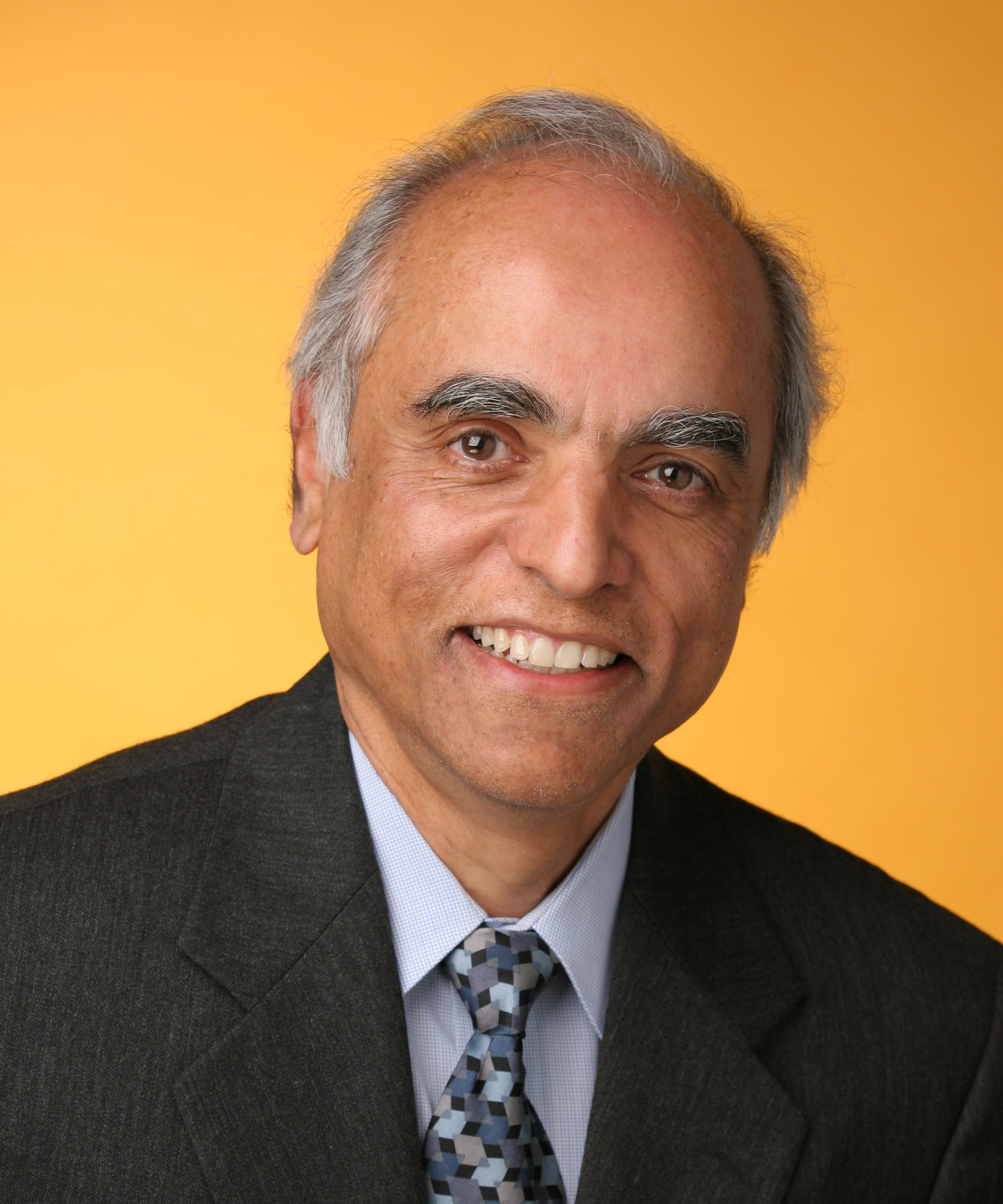 Anant Yardi, founder and president of Yardi Systems Inc., a global provider of software solutions for the real estate industry, sees himself more as a problem-solver than a visionary. His peers would say he is both.
Since founding the company in 1984, Yardi – the man and the company – has set the standard for real estate software programs and services with a combination of responsiveness and technical innovation and continues to do so.
Those were just some of the reasons why Anant Yardi was selected as one of 20 recipients of the first Lifetime Achievement Awards given out at the recent Realcomm | IBcon annual conference in Las Vegas. The group noted in honoring Yardi that, "he began with a vision, a DOS platform and turned a basic property management program into a globally respected real estate enterprise platform."
"Anant has never wavered. He's been consistent," Jim Young, founder and CEO of Realcomm told Commercial Property Executive and Multi-Housing News. Yardi is the parent company of CPE and MHN.
Young credited Yardi for his "continuous innovation despite the growing size of the company and the risk or lure of being complacent."
He noted Anant Yardi had the instincts to move the company forward, always adapting to and adopting changing technology.
Along the way, Yardi has been ahead of the curve many times relating how in the early 1990s he came up with a SaaS (Software as a Service) model for his products with a license and annual fee.
"SaaS was an unknown term then," Yardi said.
By 2008-2009, three changes were affecting the company's ERP solutions – mobile devices, cloud computing and social media.
"The focus was bringing the process of capturing transactions in the mobile world and using social media for marketing," Yardi said. "As we advance now, the focus is threefold – Big Data, AI (Artificial Intelligence) and IoT (Internet of Things). The question is how does it benefit the industry. What is the value to the clients? It's in the early stages where we are still trying to figure out the value proposition."
Listing the company's areas of focus including multifamily housing, affordable housing, senior living, specialty military housing, office and industrial, Yardi said the goal was to bring those new technologies to all of them.
"We see this not as an overnight thing. We see this as a five- to eight-year process where we can deliver value," he said. "Innovation by itself is not as interesting as innovation where we can make an impact. Impact and purpose are very critical aspects of innovation."
Other areas of opportunity and focus are energy management and sustainability and co-working and shared spaces. Yardi has made five acquisitions in three years to build its energy management offerings and two acquisitions in the co-working and shared space that are now part of Yardi KUBE, a workspace management platform.
For Yardi, giving back is done on both personal and professional levels.
"He's always willing to give back whether it's his time or through his company," Young said. "He's a natural at giving back."
In 2014, the company established The Yardi Foundation, which supports non-profit organizations located near Yardi offices around the world. Yardi said each location has a budget to make funding recommendations. Areas of particular interest to Yardi are energy conservation and sustainability, early education for the underprivileged and providing assistance to those who live in the slums of his hometown, Pune, India.
The company and its employees also give back to the real estate industry, whether it is through speaking engagements at events like Realcomm and IBcon or as a sponsor for industry organizations like the National Apartment Association and the National Multifamily Housing Council.
Scott Zimmerman, CIO, CenterPoint Properties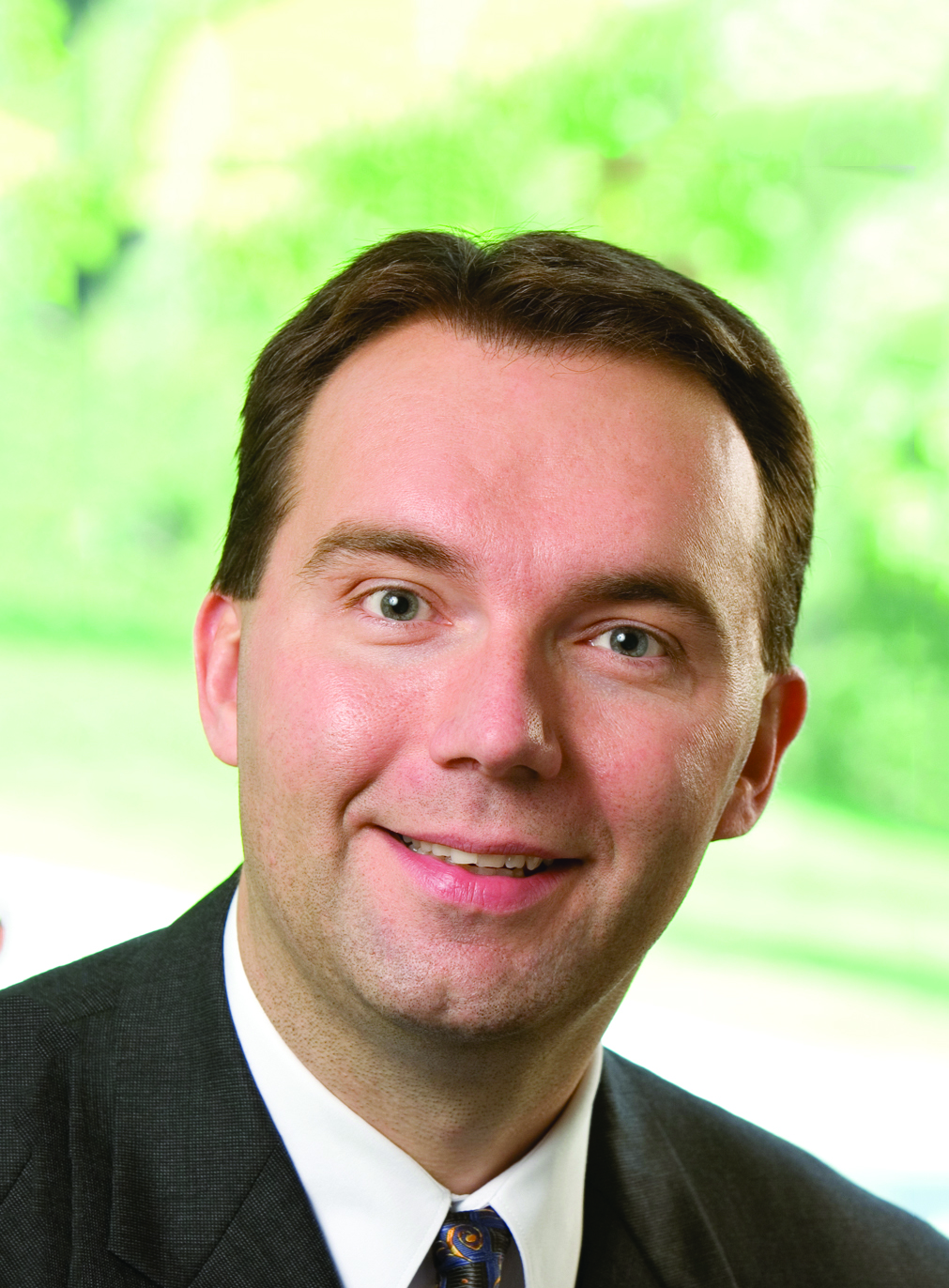 Industrial may be the hottest sector of the commercial real estate market but at the annual Realcomm conference, Scott Zimmerman, CIO, CenterPoint Properties, notes they are the smallest group.
"We don't have the same challenges," he said. "We're basically triple net leases in a big box."
That said, technology plays an important role at CenterPoint, where Zimmerman has been the CIO for over 20 years and is responsible for directing the IT Department and aligning the IT strategy with the company's business objectives and processes.
"One of the things that sets us apart is we're really focused on the business process end of things first and the technology to go along with it at the same time," Zimmerman said.
Zimmerman is a longtime Realcomm Advisory Council member and this year he was an Advisory Council co-chair along with Jessie Carrillo, senior vice president and CIO at Hines, and Chandra Dhandapandi, Chief Digital & Technology Officer, CBRE. He has also been active in Realcomm activities, both at the national and regional levels.
In receiving one of the 20 Lifetime Achievement Awards, Zimmerman was cited for: His consistent focus on technology, automation and innovation for industrial real estate continues to bring about strategic change in this important sector."
CenterPoint focuses on developing, acquiring and managing industrial properties and transportation infrastructures, mainly near major coastal and inland port logistics markets. The company's portfolio includes 58.9 million square feet and more than 2,300 acres under development in the company's integrated intermodal industrial parks.
Zimmerman described the CenterPoint team as problem-solvers that will look to the outside first to see if there is technology available to address their needs.
"If it isn't available, then we're not afraid to build something," he said.
Last year, CenterPoint received a patent for the Room Data Sheet Tracking System (RDSTS), the first software to encompass contract requirements tracking, compliance tracking and document indexing developed by its IT and Development departments. Designed to make sure contractual obligations are met on time and on budget, RDSTS was used to complete the National Nuclear Security Administration's (NNSA) $820 million, 1.5 million-square-foot facility in Kansas City, Mo., and to efficiently track and verify the U.S. government's large volume of project requirements – 2.1 billion individual requirements across 1,239 rooms – for the project.
"This software is a great example of the collaborative nature found within our organization. To have two disparate teams, Development and IT, working together to tackle a complex real estate challenge and create a unique solution for our customer is exceptional," Zimmerman said.
Other examples of tools developed in-house cited by Zimmerman are advanced underwriting analytics software to more accurately model opportunities, mobile applications for employee and prospective customer portfolio searches and custom software for more efficient project management.
"We're always willing to try to do new things and every year (at Realcomm) we're willing to share what we can with the other CIOs," he said. "We get more out of it than we give. That's what's so valuable about being there every year."
You'll find more on this topic in the CPE-MHN Mid-Year Update 2018.