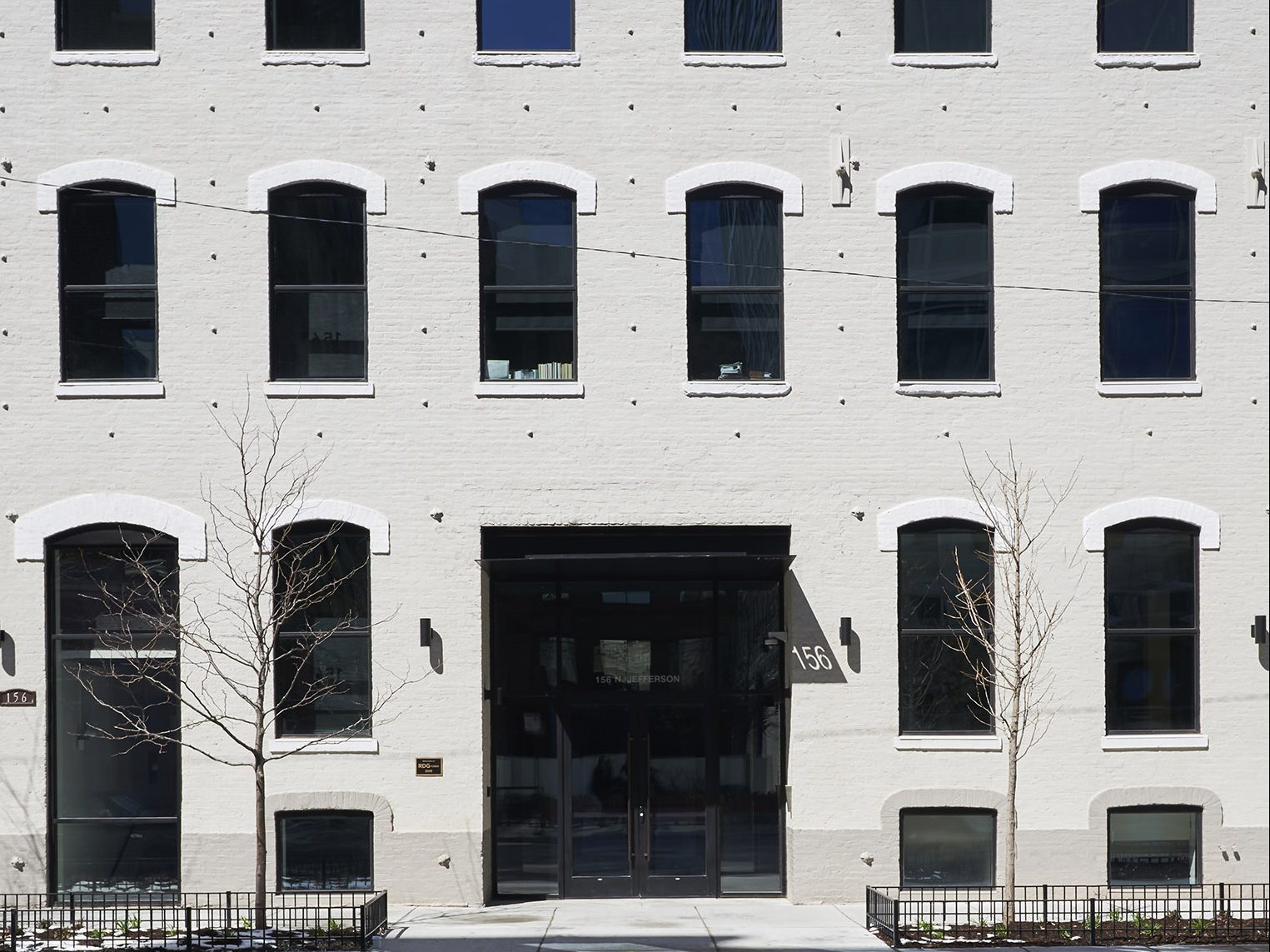 CBRE has represented RDG Funds in securing an $8.3 million loan for financing renovations at a historical building in Chicago's West Loop neighborhood. The developer teamed up with Summit Design + Build last fall to transform the 1865-built asset into a modern office building and has recently completed the work.
The development is located at 156 S. Jefferson St. and was originally home to the Crane Co. until 1981. The three-story building offers 32,000 square feet of creative office space and includes a new fitness center, a rooftop deck and a Wi-Fi tenant lounge. Renovations preserved the early Italianate style and features such as brick lintels and metal hardware from wood shutters.
Hirsch MPG led the core and shell renovations while Mike Shively Architecture designed the tenant improvement and build-out. John Parrett, Molly Green and Harrison Addy of CBRE led the capital markets debt and structured finance team which arranged the long-term loan.