By Keith Loria, Contributing Editor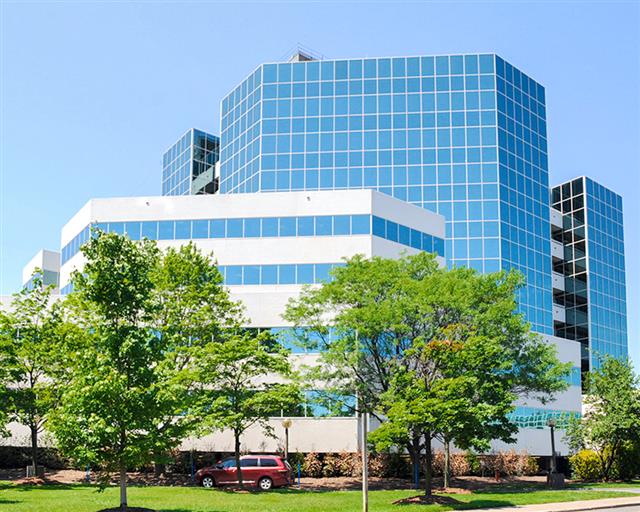 Secaucus, N. J.—Quest Diagnostics Inc. has signed a 130,200-square-foot long-term lease with Marcus Partners for the top four floors of 500 Plaza Drive in Secaucus, N.J., which will serve as the diagnostic information services company's new headquarters. Quest Diagnostics will move from 3 Giralda Farms in Madison next year, when the current lease expires.
"We look forward to welcoming Quest Diagnostics to 500 Plaza. This is a special asset, and with the transformation of the property, we realized our vision to deliver the best asset in the market," David Fiore, Marcus Partners' manager in its NYC Metro office, said in a prepared release. "I have to admit, the transformation even exceeded my expectations."
The building is a 460,000-square-foot Class A office tower and is now 99 percent leased, with a tenant roster that includes the headquarters for The Children's Place and other notable companies. Gensler, led by Dana Nalbantian, was the architect for the project.
Marcus Partners recently completed a $16.5 million repositioning program at the building, including a comprehensive renovation of the five-story atrium lobby and common areas and the creation of prime amenity spaces, including a new 90-seat conference center, fitness center, full service café, and coffee bar.
The improvements also included the construction of a new 222-car parking deck, the renovation of an existing 1,100-car parking garage, and the creation of 34 visitor parking spaces in front of the building.
The property was purchased in 2014 as the last investment in Marcus Capital Partners Fund I LP, a venture with a global institutional partner.
Quest Diagnostics will bring approximately 600 employees to its new headquarters, allowing them to remain in New Jersey and have better proximity to public transportation and many of its major health providers.
Quest Diagnostics was represented by David Opper and David Zelinski of CBRE, while Marcus Partners was represented by Geoff Schubert, Brian Godau and Todd Ward of CBRE.
Image courtesy of Yardi Matrix