By Leah Etling, Contributing Editor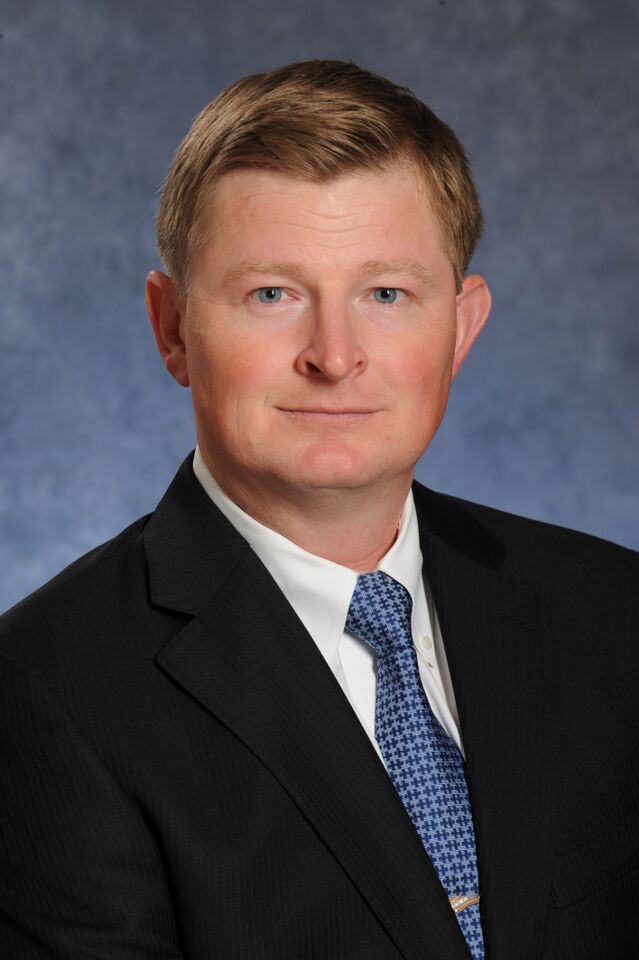 With an international background and an extensive education in finance and macroeconomics, Dr. Dmitry Gordeev holds a doctorate degree and master's degree from International University (Moscow), and an MBA from Temple University (Philadelphia).
After emigrating to the U.S. from Russia in 2000, Dr. Gordeev has made up-and-coming secondary American real estate markets his constant focus of study. He is the founder and managing partner of Fairbridge Properties. Headquartered in Princeton, N.J., Fairbridge focuses on office and industrial properties valued between $10 to $45 million.
Dr. Gordeev recently spoke with CPE about his investment approach, having recently acquired Indianapolis' Landmark Center, a 304,946-square-foot, Class-B+ office tower.
CPE: Why real estate?
Dr. Gordeev:  I finished all of my advanced formal education by the age of 32, having focused on economics and finance. I always like to see the big picture, from a macroeconomic standpoint. That's what I did for my PhD. Then in my MBA program I had the opportunity to analyze businesses from the ground up.
What ignites my passion in business and drew me towards real estate is its ability to generate passive income. When I say passive income, I mean an income stream from our leased properties which allows us to focus more of our attention on growing the company and improving our assets, rather than on the day-to-day generation of income.
CPE: And how did you decide to focus on the commercial sector?
Dr. Gordeev: After studying real estate and economic cycles for years, we recognized a unique opportunity in commercial real estate. The timing was great. We were coming out of the 2007-08 recession and many people were hesitant to invest in commercial real estate. As a result, what transpired was an opportunity to acquire quality properties at very attractive prices and then manage the assets to improve cash flow, which resulted in increased value.
When we were analyzing various real estate sectors, we felt that multifamily was near the top of its cycle, with not much room to grow. Office and industrial were at the opposite end of the pendulum and beginning to rise. Typically, office and industrial values rise after multifamily peaks. So we saw that with multifamily being where it was, office and industrial would be catching up, probably within 24 months.
Given this analysis, we decided to focus on the office and industrial sectors of real estate. We are not opposed to adding other sectors in the future, including multifamily and retail. It just needs to make economic sense and be the right time in the cycle for those products.
CPE: What has been one of your most noteworthy transactions to date?
Dr. Gordeev: When we purchased a commercial asset in Minnesota, it was a special situation for a hedge fund, which was going through a sell-off period. They were closing the fund. The asset we purchased was one of the last assets remaining in the portfolio.
We purchased a fully-leased property at an attractive cap rate, knowing that the Minnesota market had a very low vacancy rate, around 4.5 percent at the time. The property was leased to two Fortune 500 tenants. And we bought it at $35/sf, which was well below replacement cost – about 50 percent of replacement cost of the asset. What is more, the property consisted of a 22-acre piece of land with additional development rights.
We had great immediate cash flow, and an opportunity to improve the asset. We initiated plans and the necessary approvals to build another 90,000 square foot building on the extra land. We also raised the condition of the existing building by half a class, from B to B+, by painting, resurfacing the parking lot, changing windows, implementing preventative maintenance, and more. Once we did all of that, we were sitting on a high-value asset and decided to sell it netting 75% IRR for our investors.
CPE: Tell us more about the Landmark Center deal?
Dr. Gordeev: The seller of Landmark Center had purchased it out of receivership at a very low cost per square foot. They did some improvements and signed leases with additional companies. It was 94 percent leased when we signed the purchase agreement.
What attracted us to this asset was the opportunity to introduce our way of improving building operating efficiencies. We bought the building with an already strong NOI, and almost immediately were able to lease up the rest of the building – it is now at 99 percent occupancy. So we improved top line revenues by leasing out the remaining space, and then focused on our bottom line by introducing efficiencies. By replacing lights and improving the HVAC system, we realized an additional annualized 20% in NOI during the first three months of owning the building. Our plan is to reinvest all additional income back into the building.
CPE: What's your overall vision for the property?
We like to buy an asset, improve it, and hold it in our portfolio for a longer period of time. It could be 3-5 years or it could be 10 years, depending on the asset. Our goal for Landmark Center is to bring it from B/B+ to a Class A building. Once we bring all building systems to a world-class standard, we will start working on the physical appearance, and I think we should be able to bring it to Class A in three years.
CPE: What is your focus for the year ahead?
Dr. Gordeev: We will remain more focused on secondary markets. There are more opportunities right now in secondary markets versus primary markets. Primary markets are flooded with cash from all over the world. We don't want to just park money. We are looking for good IRR's for our investors. We are a young, growing company that is proactive and innovative but also financially conservative.