Pushing the Envelope of High-End Amenities
By Roger Gregory, President, Investment, PM Realty Group: The arrival of Millennials in the adult U.S. population is only partly responsible for the surge in high-end amenities.
By Roger Gregory, President, Investment, PM Realty Group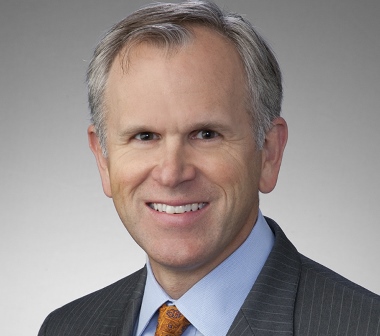 Granite countertops and covered parking are still attractive features, but these hallmarks of 20th Century amenity packages represent only a fraction of the creature comforts and conveniences that developers are packing into commercial properties today. Many cutting-edge office buildings, apartments, and even shopping centers now serve their clientele with interactive parking garages that point out available spaces, home and office automation, access to a variety of transportation options, and richly furnished areas for eating, working and socializing.
Many luxury residences offer direct elevator access, as well as hotel-style concierge services accessible from a phone or other mobile device. Likewise, developers can equip residents, office or retail tenants with smartphone access to adjust the lighting, temperature and humidity in their space, or to stream and adjust music to a particular room or area. The proliferation of these systems underscores that high-speed wireless connectivity has become a must rather than an amenity in commercial buildings. Shopping centers, too, risk losing business if they fail to provide WiFi to customers who use their phones and mobile devices to search for deals and compare prices while they shop.
The arrival of Millennials in the adult U.S. population is only partly responsible for the surge in high-end amenities. Particularly in the multifamily sector, Baby Boomers are an increasingly influential group with an appetite for high-end features. Boomers moving into luxury urban multifamily properties, for example, are often flush with capital after downsizing from single-family homes, or may be experimenting with urban living as a second home. Often empty nesters, these residents are eager to experience the latest home automation and entertainment systems, and may have a greater interest in paying for lavish kitchens than do their younger neighbors. Residents and employees of all ages have come to expect onsite fitness centers to rival health clubs, and many properties feature health clubs operated by carefully selected third-party providers.
Millennials have had a more profound influence on commercial real estate than did their predecessors, however. Developers seeking to serve these newest additions to the workforce are rethinking office layouts to maximize social interaction, introducing co-working space and creating inviting lounges, coffee bars, patios and plazas where people can work in groups or independently in the midst of constant activity. In fact, if there is a single-most-important defining feature of Millennials from the developer's perspective, it is a penchant for multitasking.
A young adult today will often listen to music and periodically send and receive texts while working or shopping online. This capacity or preference to keep track of simultaneous stimuli explains why employers today seek open-format offices with plenty of gathering areas, like funky coffee bars and lounges with big-screen televisions, where workers can congregate to work or play.
With so much exposure to news and information, young workers are unimpressed by commonplace brands and will typically choose new and unique experiences over national retail and food chains. Developers are catering to those consumer preferences in their selection of retail tenants at corporate campuses and office properties. Rather than a national sandwich chain or coffee shop, these landlords differentiate their properties from the competition by bringing in locally based retailers and unique restaurants.
Finally, developers trying to arrive at the right mix of amenities should look beyond their property lines, and if possible select sites based on the amenity potential of nearby housing, businesses, parks, entertainment, and transportation. In a country where employers and workers are increasingly free to locate wherever they like, those markets and properties that provide the most desirable environments will outperform the competition.