By Scott Baltic, Contributing Editor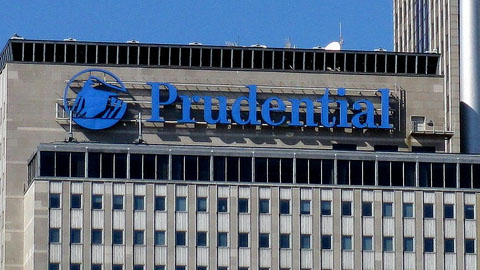 The near-term fate of Prudential Financial's proposed $444 million, 650,000-square-foot office-tower development in downtown Newark rests with the New Jersey Economic Development Authority and the Appellate Division of New Jersey's Superior Court.
Prudential's March 14, 2012, letter to the NJEDA, in which the insurance giant sought approval for moving the building's site, also asked the agency to expedite the process by considering the request at its board's April 10 meeting. The letter noted that Prudential wants to take occupancy of the new building by the end of 2014.
Four months ago, the NJEDA had awarded Prudential a $250.8 million Urban Transit Hubs tax credit for the original proposal, which involved a $369 million, 600,000-square-foot building on Center Street next to the New Jersey Performing Arts Center. Prudential reconsidered, however, and now wants to construct the slightly larger building, with partially underground parking, on a 3.25-acre site some blocks away, between Broad and Halsey streets, near Military Park.
As to the appellate court, it will be adjudicating, in an as-yet-unknown timeframe, a suit filed in December by three landlords at Gateway Center, where 2,000 Prudential employees currently occupy space in three buildings. Those leases expire in 2014, and 2 Gateway Center Partners, TPE Gateway III and Lichter Gateway IV are understandably unhappy at losing such a key tenant and have referred to the tax credit as "corporate welfare."
One small mystery connected to the proposed move has been clarified, at least. Initial press reports indicated that Prudential's space at Gateway Center totals more than 900,000 square feet, or almost half again as much space as in the proposed tower. Yet the insurer has also committed to adding at least 400 jobs in Newark, as part of the deal for the NJEDA tax credit.
(Urban Transit Hubs must be within a certain distance, typically half a mile, of New Jersey Transit, PATH (Port Authority Trans-Hudson, a Manhattan–New Jersey subway line), PATCO (a Philadelphia–New Jersey transit line) or light rail stations in Newark or one of eight other New Jersey municipalities.)
Those figures just didn't add up. A person who's familiar with the project, but spoke with Commercial Property Executive on background only, stated that the space Prudential currently occupies in Gateway Center is in line with the proposed building's size, not nearly 1 million square feet.