By Samantha Goldberg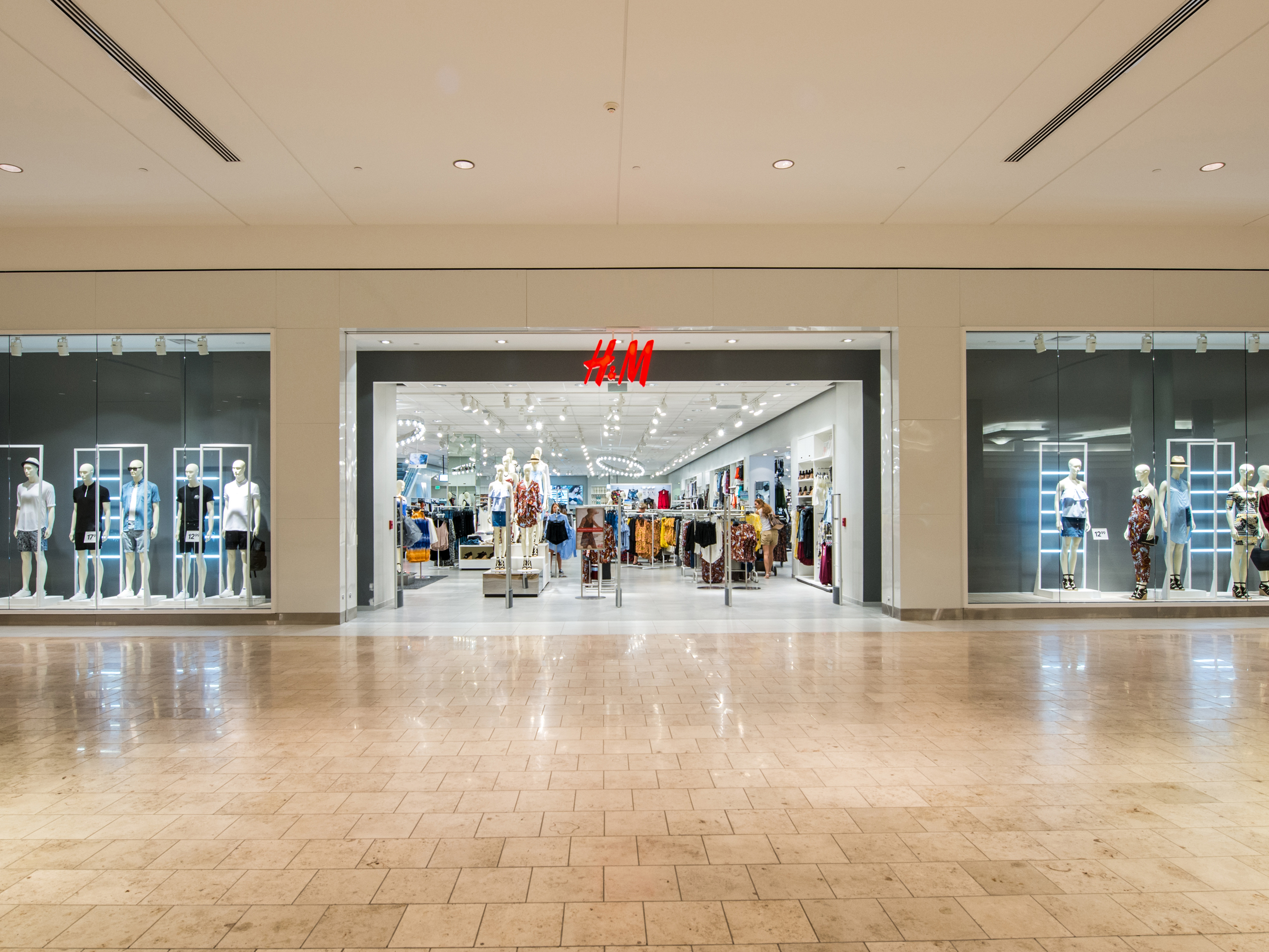 With the 2016 holiday season in full swing, retailers and retail owners across the country are hoping to capitalize on the increased traffic. U.S. holiday sales are expected to rise a solid 3.6 percent this year to $655.8 billion, according to the National Retail Federation, an estimate that bodes well for the retail industry. A strong performance would reflect the sector's steady recovery from the Great Recession.
Yet some retailers will remain at risk, notwithstanding robust holiday sales. Disruptive forces, led by e-commerce and changing shopper preferences, are forcing retail real estate players to adopt a new property management playbook. Retail owners and managers are taking a fresh look at their strategies for using space, re-evaluating tenant rosters, recruiting higher-performing brands to their centers and overhauling vintage properties.
Mall Makeovers
Consistent with income trends being reported in the country, there's a clear bifurcation between the highest-end and lowest-end brands.

—Nick Egelanian, SiteWorks Retail Real Estate Services
Although change is a fact of life for all retail property categories, enclosed malls may face the most complex set of management challenges and most intriguing opportunities. The rise of e-commerce is undoubtedly contributing, although it's worth noting that Internet sales are still a relatively small part of retail volume—just 8.1 percent as of the second quarter of 2016, according to the U.S. Census Bureau. Some observers contend that a shift in consumer tastes, especially in apparel, poses the biggest challenge to regional malls. That, in turn, is contributing to the decline of the traditional model for regional mall anchors. "The department store industry has been losing market share for decades," notes Nick Egelanian, president of SiteWorks Retail Real Estate Services, an Annapolis, Md.-based consulting firm.
By the 1970s, department stores were starting to lose their status as one-stop shops for everything from clothing and appliances to stationery. "One by one, all of the categories that used to be exclusive to department stores became commodity retail outlets," Egelanian said.
Meanwhile, department stores spawned off-price retailers like Marshalls and T.J. Maxx and "fast-fashion" chains like H&M and Forever 21. Such brands have expanded rapidly since the recession as consumers continue to seek out stores that consistently deliver new styles quickly and at low prices.
This trend is also analogous to the nation's much-discussed gaps among income levels. "There's a clear bifurcation between the highest-end and lowest-end brands. The part that's really getting hurt is the middle," Egelanian said. "If you're a mall-based retailer…there's almost no place left for you in this new world of aggressive discounting and throwaway clothes."
In response, many mid-range retailers are closing underperforming locations, shrinking store footprints and devoting more resources to boosting online sales. That can leave owners in the lurch.
"Shopping-center owners are struggling to keep the retailers they have, and the retailers are having to now operate multi-distribution channels so that they aren't focusing all their effort on brick and mortar," said Jeff Green, president & CEO of Phoenix-based consulting firm Jeff Green Partners.
This trend has been accelerating recently. Macy's closed 40 full-line stories this year and plans to shutter another 100 or so next year. Other middle-market retailers like Aeropostale, J.C. Penney, The Gap and Abercrombie & Fitch have been closing stores or plan to do so in the next few years. At the same time, many off-price retailers are heading in the opposite direction. Brands like T.J. Maxx, Marshalls, Ross Dress for Less and Nordstrom Rack have been adding close to 300 stores annually among them, Egelanian said.
Mall operators, particularly owners of Class B or Class C centers anchored by multiple department stores, are under pressure to figure out what to do with the empty spaces.
"These boxes represent not only traffic drivers but space, so the enclosed mall category is going to be under the most pressure over the next decade to rethink what is the regional shopping center and how should that product be reconsidered to deliver the right mix of space and utilization to consumers," said Gene Spiegelman, vice chairman of retail services at Cushman & Wakefield.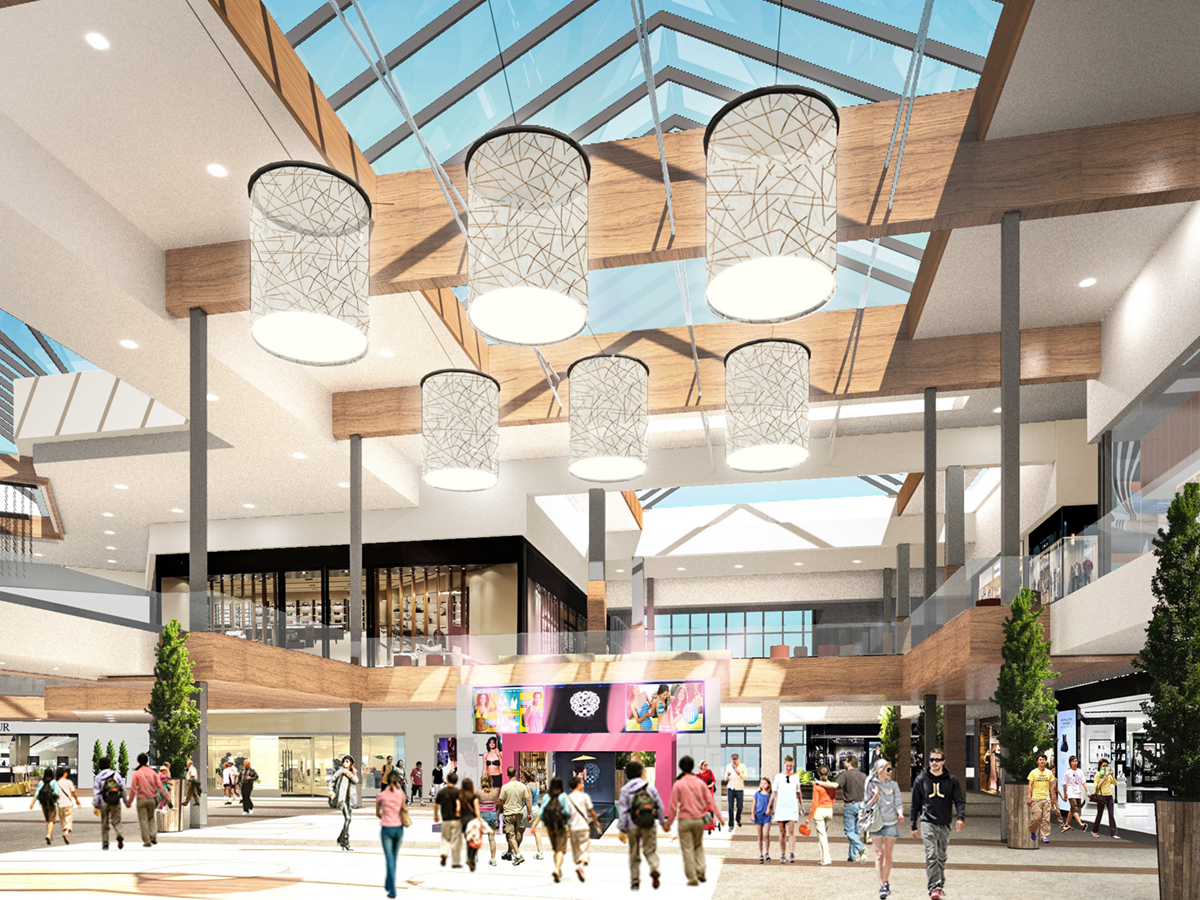 Strategic Solutions
Many mall owners are seeing opportunities in buying back former department store space and repurposing it as a multi-tenant location that includes service-related retail or food-and-beverage concepts—the types of retail that don't directly compete with e-commerce, Spiegelman said.
Food and entertainment now account for 22.1 percent of leased mall space nationally, up from 19.2 percent in 2012, according to CoStar Group data.
Off-price retailers also offer an attractive option to increase traffic and boost sales. T.J. Maxx and Marshalls produce roughly $304 in sales per square foot, on average, well ahead of $101 for J.C. Penney and $158 at Macy's, according to eMarketer.
Owners with access to capital for major investments, which are often public companies, can take it a step further by creating lifestyle centers and adding a variety of experiences to entice customers, observed Holly Rose, executive vice president & director of national retail leasing at JLL. Favored strategies include bringing in components such as office space, a grocery store or a hotel. "You want to make it that destination place for everyday life, and the more reasons a consumer has to go to a shopping center, the better everyone is going to do," she said.
Although owners and operators will frequently try these strategies during the next few years, not all of those malls will survive, Spiegelman predicted.
During the past six years, the inventory of major malls in the U.S. has decreased by about 200, and 125 or so have either been refreshed with new tenant mixes or redeveloped, according to a third-quarter 2016 shopping center report from Cushman & Wakefield.
Egelanian expects that the number of major malls will drop below 200 during the next 10 to 15 years, as thousands of new outlet and discount stores open. One bright spot is that "many of the B malls have been on good pieces of real estate," Green said. That gives them long-term value, "whether it's as a regional mall or (as) part of a mixed-use development with a strong retail component."
Lower-quality malls that can't attract a dynamic tenant mix and are serving less affluent or less densely populated communities are the most likely to close, Spiegelman explained. "Some malls are just going to suffer from lack of demand at any price," he said, despite their owners' efforts to hold on to retailers by increasing incentives or lowering rents.
"In many cases, the landlord will have to re-negotiate terms (on) which to keep them," Green put in. Replacing a store can be a real challenge, so landlords will be "more creative about what they accept," he added.
While traditional deals require retailers to commit to a five- or 10-year, fixed-rent lease, many retailers are now pushing for percentage rent, which means the landlord makes more money if the retailer is successful, Green explained. This structure makes it difficult to project revenue from rents, so owners find percentage leases less desirable than traditional leases. Retailers at these centers employing the percentage-rent structure have considerable leverage into negotiations, he said.
With online purchases growing as a share of retail sales volume, landlords and tenants are also grappling with the question of whether and how to incorporate online sales in rent agreements, Rose noted.
Class A Clout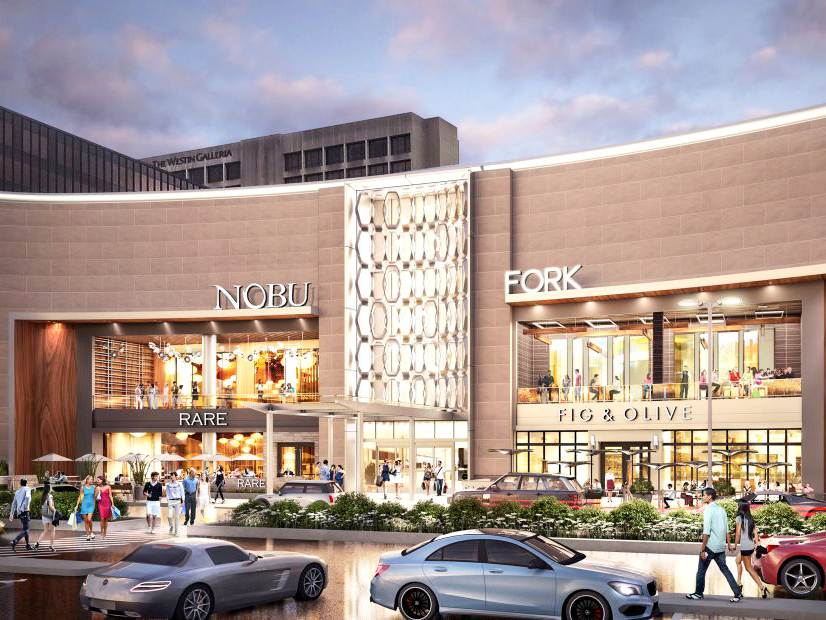 In the competitive retail environment, Class A malls are prevailing because "they have the advantage of location, a high-quality and diverse tenant mix and more interesting shopping opportunities," Spiegelman said.
The top 215 Class A regional, super-regional and lifestyle centers in the U.S. had a vacancy rate of just 1.5 percent, according to JLL's second-quarter retail outlook. Nevertheless, they still have to "continually reinvest and reinvent to keep themselves relevant," the report noted.
With that principle in mind, Simon Property Group is completing a $250 million renovation of the Galleria in Houston that features new luxury retail concepts, fine dining options like Nobu and a 200,000-square-foot flagship Saks Fifth Avenue adjacent to the brand's former location. That space will become a multi-level extension with new retailers and restaurants, all opening in 2017. Also scheduled for next year is the start of construction on a luxury hotel and condo tower on the site of a demolished Macy's.
Along with financial resources to reinvent properties, Class A mall owners also have the clout to negotiate fixed-rent leases because "there are so many (retailers) that want to get into the Class A mall … the demand is greater than the supply," Green noted.
Efficiency Areas
Even though other retail property categories are generally less affected than major malls by today's dramatic changes, owners of neighborhood and power centers are also adjusting their property management strategies.
A dichotomy between haves and have-nots is at play in the grocery-anchored/ neighborhood center category, with properties owned by REITs or other public companies faring best, Egelanian said. "Everything other than that is probably a lower-quality (property), where there are vacancies (and) weaker stores. And in today's retail world, where you don't have a lot of growth, those properties could be
in trouble."
For many owners of neighborhood centers, streamlined operations is the top priority, Egelanian noted. "It's incumbent upon these owners to weed out the least profitable stores and work on efficiency—achieving a low cost of operating and (having)
simple buildings that don't have a lot of frills."
The necessity retail that is these centers' stock in trade also affords a reliable customer base and occupancy. Customers are looking for everyday products at good prices and want to get in and out of stores quickly.
"They're serving the very local community with those day-to-day convenience items. Consumers ultimately need that personal visit," Spiegelman said.
It also helps that neighborhood centers' lineups—typically featuring drugstore or grocery anchors and service-related or restaurant tenants—make the category "the most e-commerce resistant of all shopping center types," Cushman & Wakefield noted in its recent report.
Power centers have also been undergoing a transformation, Spiegelman said. "When the big boxes started to fail in the middle of the recession, the owners of power centers who had these big boxes had to figure out what to do."
The power center sector has been nicked this year by the closure of 450 Sports Authority stores and by Office Depot's announced intention to shutter some 300  stores over the next three years. But despite these setbacks, demand for well-located space offers opportunities to backfill vacant boxes with high-quality stores, Green noted.
"It's surprising how fast some of these boxes have been picked up," Green added. Specialty retailers like Whole Foods and Total Wine are expanding and looking for second-generation space. Desirable concepts like Ulta Beauty and off-price retailers like the ample footprints available at power centers.
Regarding the landlord-tenant dynamic, Egelanian suggests that demand for off-price retailers gives them leverage when they negotiate pricing with owners. For his part, Spiegelman believes that "no one has it easy. It's a constant conversation of supply-demand pricing."
And as Green pointed out, "rents are more focused on the five- or 10-year, fixed-rent deal; it's a much more balanced relationship."
Ultimately, a center's success depends on the quality of the retailers, no matter the shopping center type. But owners are constantly experimenting to determine the right tenant mix for each property as the retail environment changes, Spiegelman said.
"It's a lot of trial and error, and you have to be willing to make some brave adjustments and changes to survive."
Originally appearing in the December 2016 issue of CPE.