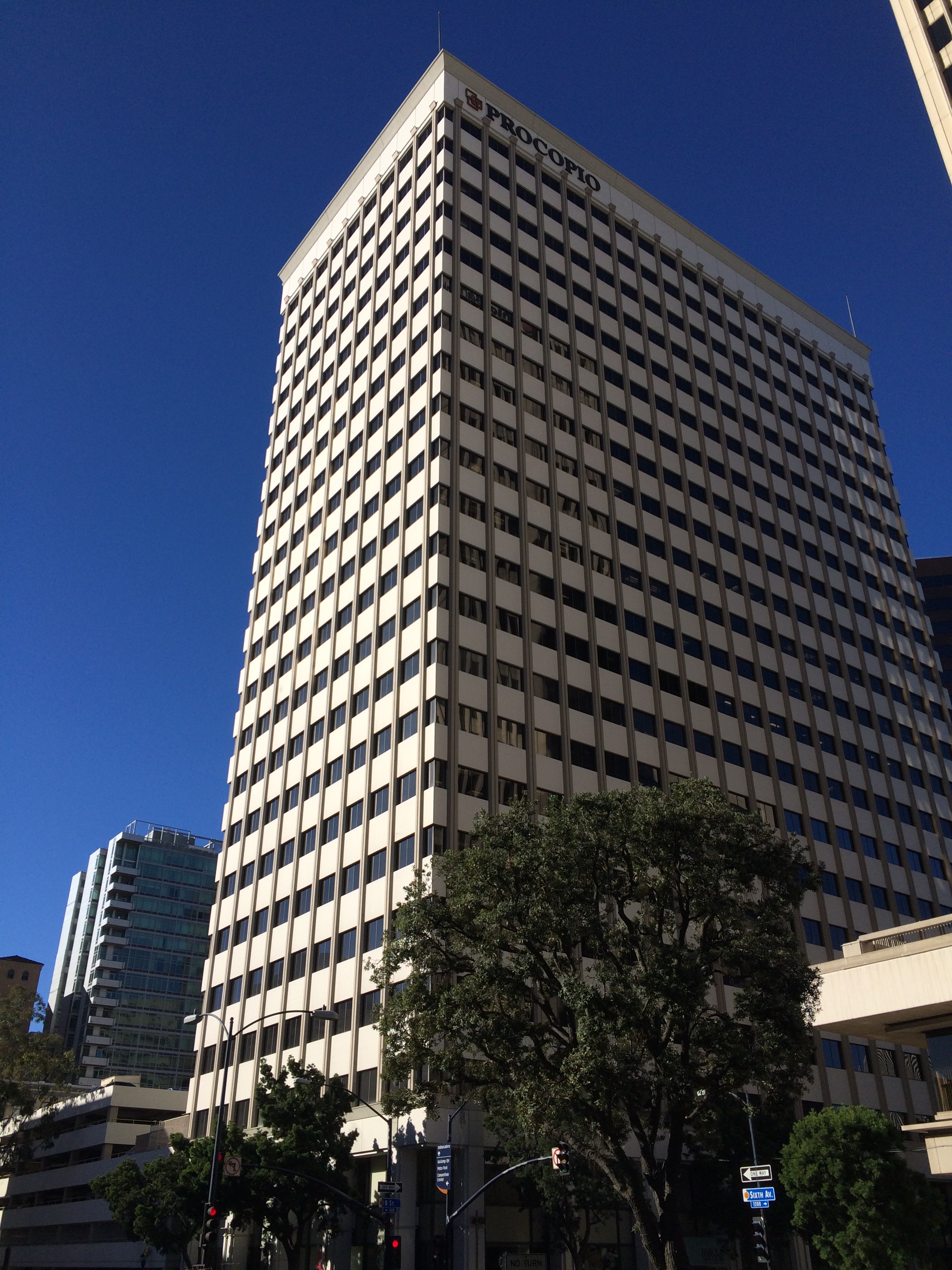 Procopio has extended the term of its 126,000-square-foot lease at Procopio Tower, a Class A office building in Downtown San Diego, by five years. The business law firm has been a tenant at the property since 2010 and will keep its current footprint until 2027. CBRE represented both Procopio and the owner, LaSalle Investment Management, in the transaction.
Located at 525 B St., Procopio Tower sits in the heart of Downtown San Diego, which had more than 1 million square feet of available office space as of March. The LEED Gold building is within 1 mile of the San Diego Convention Center and two blocks north of the Gaslamp District, an area of many dining and entertainment venues. The property is close to Interstate 5, and San Diego International Airport is roughly 4 miles northwest.
Class A conditions and tenants
Originally completed in 1970 and fully renovated in 1998, the 22-story building offers 454,882 square feet of office space, according to Yardi Matrix. Amenities include a gym, rooftop garden and conference center, as well as an attached six-story parking garage. Procopio leased the top five floors totaling more than 25 percent of the space. The City of San Diego also occupies 118,327 square feet.
According to Tom Turner, vice president at CBRE and former longtime managing partner of Procopio, the owner's intent to market the building for sale contributed to the favorable lease conditions negotiated in the current deal. Turner, together with CBRE Vice President Andy Ewald and Senior Vice President Mike Hoeck represented Procopio. Senior Vice President Matt Carlson, Vice President Jeff Oesterblad and Brokerage Services Specialist Ryan Grant assisted the landlord in the negotiations.