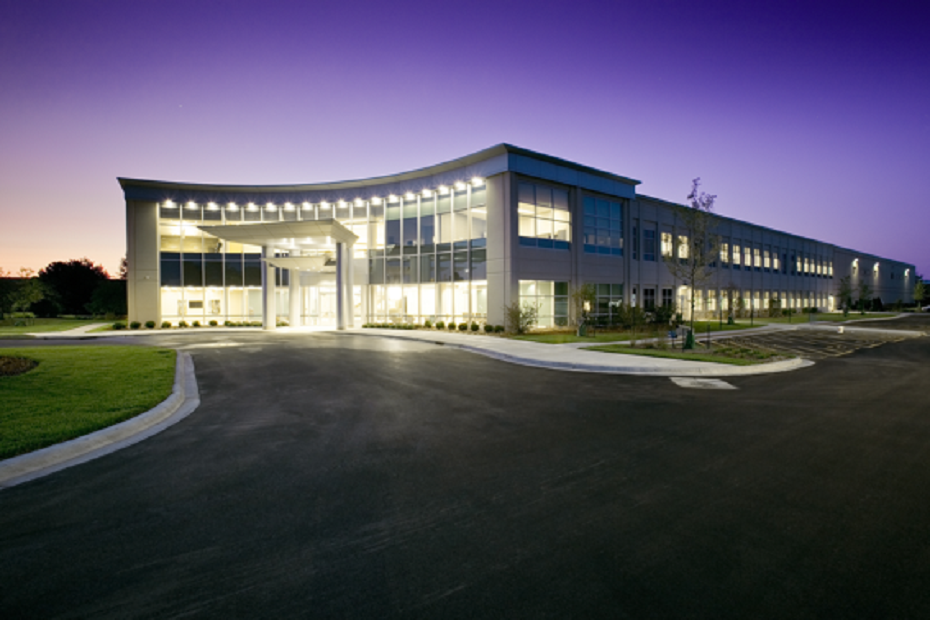 PREMIER Design + Build Group completed the design and development of a new headquarters for Echo Inc. The 51,000-square-foot office building is located in Lake Zurich, Ill., and is an expansion of the existing industrial facility on the site.
The corporate entryway features a two-story glass curtain wall, a two-tiered canopy and a modern cornice. By contrast, the industrial section has a reduced cornice, smaller windows and dimmer lighting.
The interior design incorporates several elements such as:
a two-story lobby with pendant lights and skylights
a staircase with accent lighting, glass railing and wood stringer against a natural stone wall
14 private offices on the first floor and 27 offices on the second floor
waiting areas
an executive boardroom
a lunchroom
a training and conference area accommodating up to 100 people
common areas
Construction work was led by PREMIER's Vice President Mark Melone, Project Manager Samantha Skopek and Superintendent Tom Johnson. The development team also included architectural firm Stephen Rankin Associates, Structurelogic Inc. as the structural engineer and Kimley-Horn as the civil engineer. Echo's headquarters marks the third major build-to-suit project PREMIER has constructed in 13 years.
Image courtesy of PREMIER Design + Build