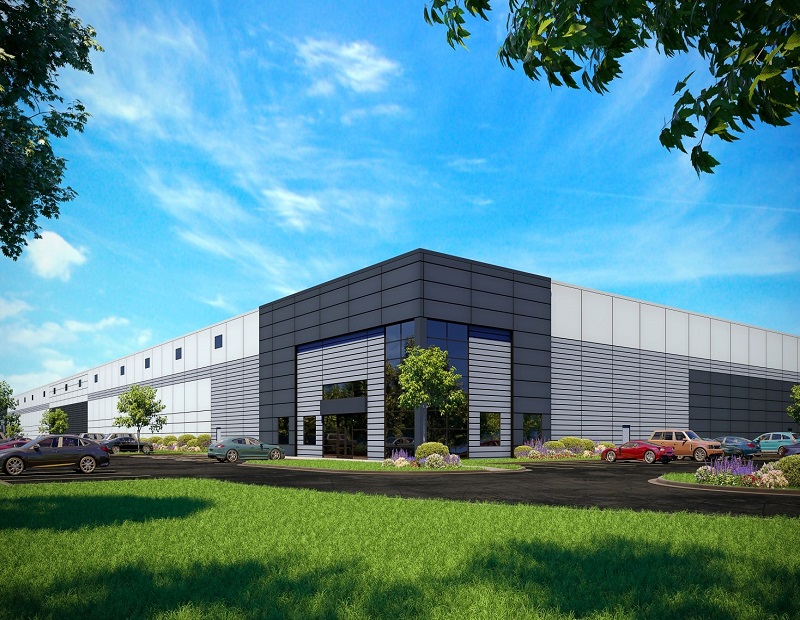 PREMIER Design + Build Group has broken ground on a 153,000-square-foot speculative warehouse in Darien, Ill., for developer Sterling Bay Co. The company teamed up with Cornerstone Architects and Spaceco to develop the project. They expect to complete the building by November 2019, with NAI Hiffman leading the leasing efforts. PREMIER's Carl Graves will serve as project manager and Gary Schlinger as superintendent.
The upcoming building will be located at 1035 S. Frontage Road, south of Interstate 55 and provides extensive frontage on the interstate. PREMIER will use precast concrete and steel as materials for the development, which spans on 9 acres. The building is expected to feature 30-foot clear heights and to encompass 31 exterior truck doors, two drive-in doors and 161 parking stalls.
"For years, developers and builders alike have looked at this site in Darien and wanted to build a warehouse/office/light manufacturing facility to no avail. It wasn't until Sterling Bay combined efforts with Cornerstone Architects, Spaceco Civil engineering and PREMIER Design + Build Group that the right plan began to take shape," said PREMIER Senior Vice President Michael Long.