April 28, 2010
By Barbra Murray, Contributing Editor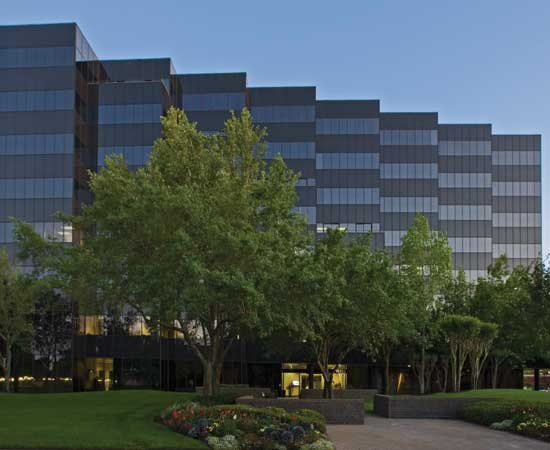 A bevy of eager investors took a great deal of interest in acquiring One Park 10 Plaza in Houston's desirable Energy Corridor, but it was Beacon Investment Properties Inc. that emerged victorious. The Hallandale Beach, Fla.-based private equity real estate investment and property development group purchased the 163,000-square-foot, Class A office building from Jackson, Miss.-based Parkway Properties Inc. for a wad of cash and the assumption of existing debt on the nearly fully leased property.
As part of its asset-recycling program designed to transform its portfolio into one that centers on newer and larger properties, Parkway decided to part with One Park 10 Plaza 14 years after having acquired it for $6.7 million. The office REIT tapped real estate services firm Holliday Fenoglio Fowler L.P. to orchestrate the disposition. Beacon shelled out $4.8 million in cash for One Park 10 Plaza and took on responsibility for the $8.7 million first mortgage on the property, which also features a four-level parking facility that can accommodate 560 vehicles. Located within the coveted 550-acre Park Ten Office Park just off Interstate 10, the 28-year-old, eight-story structure is 93.7 percent leased today. And, although the building's comparatively impressive occupancy level is a tad below the its historical average–"Dating back to 2001, its average vacancy rate has been over 97 percent," H. Dan Miller, Sr. Managing Director with HFF, told CPE–its status is still impressive compared to numbers for Metropolitan Houston's office market and the lackluster office occupancy levels across the country.
Houston's average office market vacancy rate of 13.8 percent, as reported in a first quarter study by commercial real estate research firm Delta Associates, may seem staggering, but it's all relative. Houston's vacancy rate is notably lower than the U.S. average of 14.6 percent, thereby placing the city on the list of the strongest office markets in the country. The Texas town does not trail too far behind Washington, D.C., which, buoyed substantially by government growth, has an average office vacancy rate of 13.2 percent.
Well-tenanted buildings are high on the radar of investors looking for good, steady cash flow, but it was more than One Park 10 Plaza's nearly full tenant roster that attracted prospective buyers. "The property was extremely well received," Miller said. "It is a well built, very high-quality asset in a mixed-use master planned community. It's also well located and, as perceived by investors, the Energy Corridor typically outperforms other Houston submarkets year after year.
In general, real estate players find Houston's office market fundamentals attractive, so with investors coming off the sidelines with pockets of cash, an uptick in transaction volume looms. "There's been a vast improvement in activity over 2009," Miller noted. "There is a lot of liquidity out there and Houston is on everyone's radar screen."