Power Strategies Run On Parallel Tracks
Despite widespread commitments to clean power by property operators and other stakeholders, the energy future is more complicated.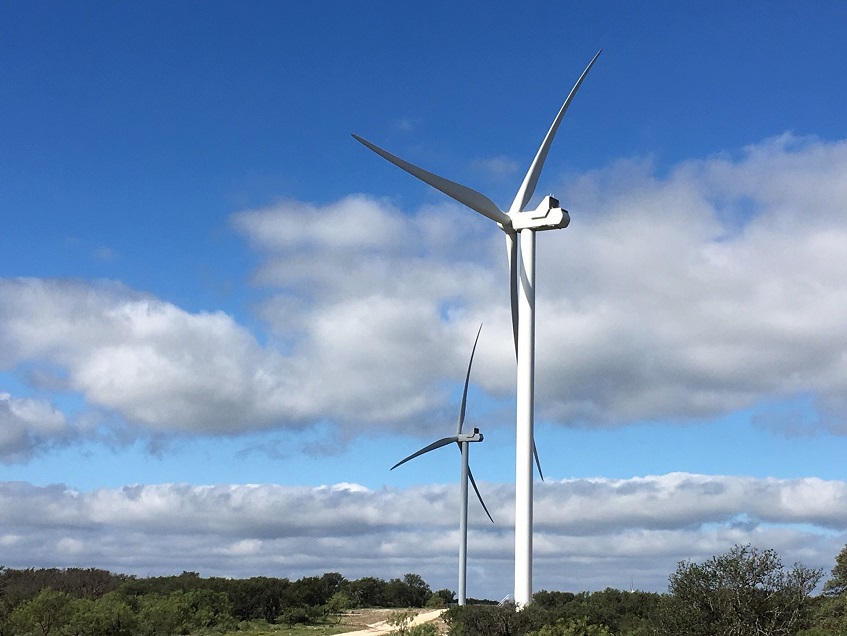 The march to green power continues to gain momentum across the U.S. Major companies, states, municipalities and utilities are taking steps toward clean, renewable energy and away from fossil fuels. As the demand for renewable energy picks up steam, a question looms for commercial real estate investors and managers: Will there be enough renewable energy capacity to meet their goals?
The issue is gaining new urgency as stakeholders across the board pursue a carbon-free future. More than 100 cities have committed to 100 percent renewable energy. New York City and Washington, D.C., to name two, have enacted strict new laws that aim to cut greenhouse gas emissions more than 80 percent by 2050. Washington, Hawaii, California, New York and New Mexico have put clean energy mandates in place, and more are expected to follow.
Meanwhile, an increasing number of utilities are investing in renewable energy projects voluntarily, rather than being driven by policy mandates, notes Deloitte's 2019 Renewable Energy Outlook. On the corporate side, nearly 200 influential businesses have joined the RE100, the initiative led by The Climate Group and CDP to move to zero carbon grids within the next few decades.
After more than a century of domination by fossil fuels, the composition of energy sources is rapidly evolving—and not only because of the rise of renewables. In April the share of electricity generation from renewable sources reached 23 percent, edging past coal (20 percent) for the first time. Since 2005, the use of coal has declined 42 percent, according to the U.S. Energy Information Administration.
Changing the Mix
So in one sense, the short answer to the question of whether renewable production will meet demand is yes. "There is plenty to be had if folks want (it)," said Jamie Mandel, managing director at Rocky Mountain Institute.
At the same time, there is more to the story. Alongside the drive to a green energy future, the U.S. will likely rely on fossil fuels and traditional infrastructure for years to come. Over the next 15 years, utilities will invest more than $1 trillion over the next 15 years, including generation, transmission and distribution, according to RMI.
Even as coal's role in the energy mix has been fading, consumption of natural gas has been on the rise, increasing 37 percent since 2005. In its report, The Economics of Clean Energy Portfolios, RMI estimates that the pipeline for new gas-fired plants represents $112 billion in investment, plus another $32 billion in pipelines to serve them. Some 70 million buildings in the U.S. use natural gas for heating. "When we look at buildings getting off fossil fuel, that's one that needs to be mentioned," Mandel said.
Utilities continue to undertake large-scale, gas-fired power plants. In East China Township, Mich., DTE Energy is building Blue Water Energy Center, a $1 billion, 1,150-megawatt generating station scheduled to come online in 2022.
Even in leading green-energy states like California, utilities are still building natural gas-powered peaker plants. Their purpose is to maintain grid reliability as more coal plants are retired, said Cliff Majersik, executive director of the Institute for Market Transformation. "If we invest in building grid integration and energy efficiency, then we won't have to build more peaker plants," Majersik said. "If the building uses less energy, then we don't have to build new power plants and do not have to build new transmission lines."
U.S. utility-scale additions in 2018 were primarily from natural gas (62 percent), wind (21 percent) and solar (16 percent). One of those wind additions came in December 2018, when Xcel Energy's 600 MW wind farm, Rush Creek in eastern Colorado, came on line. The project, which includes a 345,000-kilovolt transmission line and encompasses more than 95,000 acres in five counties, is the largest wind farm in the state.
Also in December, Xcel became the first big U.S. utility to aim for zero-carbon electricity by 2050 and to reduce carbon emissions 80 percent by 2030. By 2018, Xcel, which provides energy to millions of businesses and residences in eight Western and Midwestern states, had reduced carbon emissions by 38 percent compared to 2005 levels.
Corporate Influencers
This year, Google, Facebook, General Motors, Walmart and more than 300 other companies launched the Renewable Energy Buyers Alliance (REBA), creating the largest group of corporate renewable energy buyers in the U.S. REBA, originally founded in 2014 as a partnership between RMI, World Wildlife Fund, World Resources Institute and Business for Social Responsibility, aims to bring more than 60 gigawatts of new renewable online in the U.S. by 2025.
Last year, corporate renewable energy procurement set a new record with 6.63 GW of clean energy, represented by 76 projects through a variety of corporate Power Purchase Agreements, Green Power Purchases, Green Tariffs and ownership of projects. That was nearly double the 2017 amount, which hit 2.78 GW and 31 projects and a huge increase from 2013 when five deals were announced for a total of .32 GW. As of early this year, at least 1.49 GW, representing 17 deals, has been announced by companies including Google, Facebook, Microsoft and Amazon.
RMI notes costs for renewable energy generation, including wind, solar and distributed energy resources like batteries, have fallen in the last decade. The group said in both regulated and restructured markets, there is significant opportunity to redirect capital away from what it calls "uneconomic, risky investments in new gas toward clean energy portfolio resources, at a net cost savings."
RMI's analysis concludes that clean energy portfolios are out-competing gas-fired generators in some areas and represent a $350 billion market opportunity for investments in renewable and DERS rather than new gas. A variety of wind plus battery storage, solar plus battery storage and demand flexibility can increasingly beat costs for gas in many cases, Mandel said.