By Dees Stribling, Contributing Editor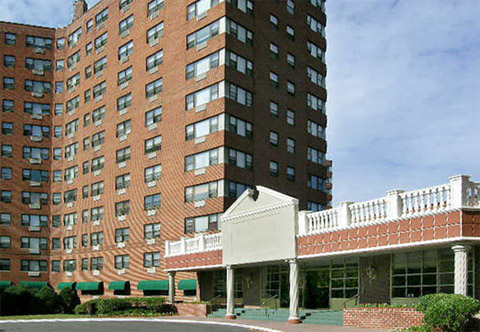 Residential developer Post Brothers has obtained a $52 million loan for Post Rittenhouse Hill L.P. to complete the redevelopment of the Rittenhouse Hill multi-family property in the Germantown section of the city. The loan was funded by an undisclosed European bank and arranged by the Ackman-Ziff Real Estate Group L.L.C.
"Lenders right now are interested larger redevelopment projects more than smaller or ground-up ones," Matthew Pestronk, Post Brothers principal, told Multi-Housing News, the sister publication to Commercial Property Executive. "They recognize the intrinsic value in an existing location. The developer is buying the bricks and the walls and the systems at so far below replacement cost that there's a large margin of safety relative to new construction."
Pestronk adds that overseas lenders are quite interested in U.S. multi-family these days. Of the six proposals for this particular project, three were by capital providers outside the United States, including the one by the European bank that finally prevailed.
Once complete in early 2014, Rittenhouse Hill will include 624 apartment units, with the gut renovation adding nearly 100 new units to the property. Amenities will include over 15,000 square feet of interior retail space, the installation of a commercial-sized gym, and the creation of a perimeter trail that will connect to Wissahickon Gorge in Fairmount Park.
Post Brothers says it will also undertake a good many green modifications to the property, including what it calls the largest "green" roof in Philadelphia. The green roof will total over two acres and feature an infinity edge pool, dog runs, outdoor dining and barbecue areas, private social event space, yoga/meditation gardens and a playing field.
Built in 1955, Post Brothers bought the 16-acre complex in April 2011 in a short sale for $27.3 million. The property has previously operated under the names Park Drive Manor and the Empirian Luxury Towers.
Post Brothers is no stranger to Philadelphia multi-family. Rittenhouse Hill will be the seventh multi-family property that the company has redeveloped since its founding in 2007. The firm has also begun a makeover of the Goldtex Building on in Philadelphia's Callowhill Loft District, and it operates four other properties in the Germantown and Mt. Airy sections of the city.