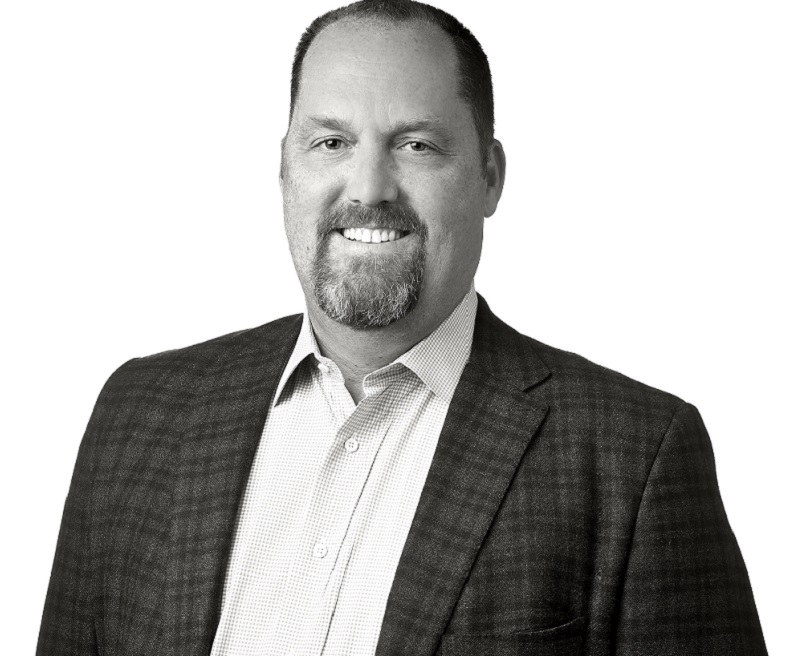 Portland's strong economy, led by a healthy job market, is attracting companies looking for a more affordable option to the Bay Area. There are roughly 3 million square feet of office space currently under construction in the metro, where global brands such as Nike have established their headquarters.
According to a JLL report, leasing activity in suburban submarkets has picked up recently and, as a result, vacancy figures are falling below urban vacancy levels for the first time in the past 15 years. Investors are also looking into outer submarkets for increased profits. "We've seen liquidity increasingly willing to venture outside downtown, where yield is better, but if it's a suburban deal, it has to be well-located suburban and it can't be commodity product," JLL's Managing Director Buzz Ellis told Commercial Property Executive. In the interview below, he shares his predictions for Portland's office market in 2019, as well as the trending amenities in the sector.
What drives demand for office space in the metro? How do you see this changing in the coming 12 months?
Ellis: A mix of homegrown companies expanding their operations and companies from tech centers establishing outposts in Portland. With San Francisco and Seattle—two of the tightest markets in the country—and with average asking rents in those cities well above Portland, the metro is well situated to capture firms who are being priced out of those two markets, but still need to be geographically close.
Which Portland submarkets are the most sought after by investors and why?
Ellis: Historically it's been Portland's Central Business District, specifically the Class A towers, and the west side suburban office parks. Between 2015 and 2017, 75 percent of sales were in the CBD. That changed in 2018 with more sales in the greater urban core—65 percent—and the suburbs.
What challenges will Portland's office market face this year?
Ellis: Vastly increased supply due to new construction and repositionings means that landlords will face a lot more competition for tenants that they have not experienced for quite some time, especially in the large block space, with some large spaces sitting vacant and/or coming back to the market, coupled with new supply struggling to get leased. New construction costs are still rising at a break neck pace and office buildout costs are rising with those construction costs, putting pressure on landlords to offer higher concessions in order to land tenants.

How did technology impact the Portland office market so far?
Ellis: The tech sector was primarily responsible for the upswing in Portland's urban core that started between 2011 and 2012. Major tech growth in Portland has come mostly from homegrown companies gradually ramping up their operations, followed by outside investment or acquisitions. In general, Portland is seen as a second outpost city for tech companies, not a "full-company, headquarters relocation" city. So when companies come from other markets like the Bay Area, they tend to set up a small office to start and test the Portland talent pool. Once they realize that Portland is a viable alternative to the Bay Area or Seattle, they tend to offer relocation opportunities to their employees, which grows their Portland operations.
What trends should we expect to see in 2019 in terms of office amenities ?
Ellis: Continued focus on shared amenity spaces like bike parking, gyms, showers, pet-friendly areas and retail options like coffee shops. We're seeing some landlords looking to offer tenants regular activities like meditation or yoga classes, happy hours, spa days etc. as a billable amenity extra.
What are your predictions for Portland's office market for the next 12 months?
Ellis: Steady demand from tenants but likely to fall below this cycle's average absorption.
A slowdown in rent growth at the top end of the market as vacancy has increased and new construction leasing has been mixed.
A push by tenants to increase concessions as landlords look to preserve face rates.
As the expansion stretches into its 10th year, tech investors are putting a greater emphasis on profitability versus growth at all costs, so we are seeing tech companies scrutinizing their real estate decisions a lot more than in years past. Should see more companies rightsizing and becoming more efficient.
What can you tell us about the future investment trends in the metro?
Ellis: Expect much of the same, but with pressure on prices as cap rates rise in an increasing interest rate environment. There are a number of large deals currently in process that will provide a solid start for 2019 sales volumes, and we expect that there will be a few additional trades of buildings that sold earlier in the cycle trading again, as those owners look to lock in returns from this current cycle.
Image courtesy of JLL