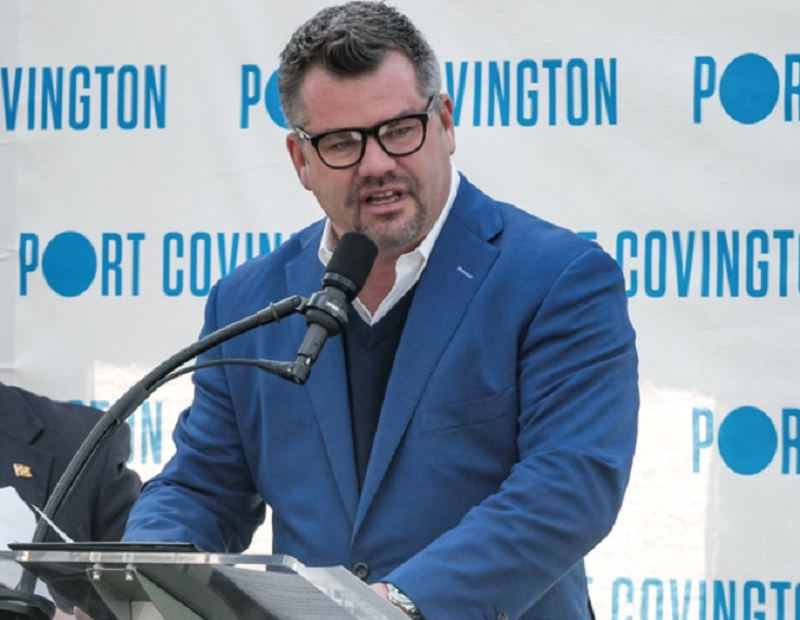 Baltimore's economy continued to grow slowly but steadily in 2018, fueled primarily by the metro's health-care sector as well as a new, cybersecurity-centered layer of tech businesses. For years, the city has dealt with an oversupply of office space in most submarkets except for those with a high concentration of tech tenants, such as Jessup and Woodlawn. Nevertheless, according to a recent Yardi Matrix report, the city's office market is keeping up with national trends, as demand for modern office space is rising.
Investors are bullish that Baltimore will attract more interest from companies in the near future given the state's willingness to provide support for new developments. At the beginning of the year, Maryland Governor Larry Hogan announced that the state will bolster the opportunity zones program with a total of $56.5 million in state and federal incentives. In addition, a growing number of live-work-play communities are underway, the most notable being Howard Hughes Corp.'s $5 billion Merriweather District and Sagamore Development and Weller Development's $5.5 billion Port Covington.
According to Marc Weller, founding partner & president of Weller Development, live-work-play projects such as Port Covington are key for revitalizing both the city's long-abandoned industrial areas as well as the economy since they usually aim to generate thousands of jobs on the medium and long term. His company is currently working on the revised first part of the project, which is projected to add 3 million square feet of new space to the South Baltimore area. Approximately 1.3 million square feet will be for office use, which exceeds the total amount of office space delivered last year. By the time it will be completed, approximately two decades from now, the 235-acre Port Covington is expected to encompass offices, homes, stores and restaurants as well as 40 acres of parks and open spaces.
In your opinion, what are Baltimore office market's biggest strengths and weaknesses at this point?
Weller: We are more bullish on Baltimore than we've ever been. The outlook for Baltimore's office market is quite strong for 2019, with a highly skilled, dynamic workforce in place and strong leadership in health care and cybersecurity. Baltimore should also benefit greatly from the newly introduced federal Opportunity Zone program. For Port Covington and our neighboring communities, the program provides an incredible opportunity to drive capital into a geographic region that has not seen much investment for decades. It's a critical tool for us and others in Baltimore, to draw investors with a mission-driven approach and community focus to Port Covington and other areas that qualify.
New office projects have been limited during the past four years, as total yearly deliveries surpassed the 1 million-square-foot mark only in 2016. How will a project like Port Covington impact Baltimore's office market?
Weller: With 235 acres of land and easy access to Interstate 95 along 2.5 miles of waterfront, we believe Port Covington is as much a regional play as it is a Baltimore play. Baltimore is definitely a market that is on the rise, with a low cost of living and high density of dynamic talent. But in Port Covington, we offer the ability for commuters to travel to and from Washington, D.C., in 35 minutes, compared to nearly an hour for downtown Baltimore. From that standpoint, we are creating an entirely new market.
What impact do you expect it will have on the South Baltimore community and the metro's overall economy?
Weller: Early on in the development process, we made it a priority to begin meeting with the South Baltimore communities on a regular basis, to ensure they would share in the economic, educational, cultural, environmental and social benefits associated with a redeveloped Port Covington.
The redevelopment of Port Covington will have a fundamental and far-reaching positive impact on Baltimore, its economy and its future. We expect the project to generate thousands of new jobs, new businesses, fresh opportunities for innovation and entrepreneurship and more for Baltimore City residents—especially for South Baltimore.
What can you tell us about the capital stack for this development? How complex is the financing structure?
Weller: We plan to raise Opportunity Zone funds and source conventional debt to capitalize the first phase of the project. We have seen tremendous interest from both sides of the equation—debt and equity—and plan to start construction towards the middle of 2019 with tax increment financing being issued around the same time.
The project falls within a particular development trend we're seeing in several major markets across the country. South Florida, Boston and Chicago are also investing into revitalizing waterfront areas. What are the challenges of redeveloping industrial areas?
Weller: The biggest challenge in redeveloping 235 acres of land along the waterfront is the environmental piece. As we have seen elsewhere in the U.S., industrial areas along the waterfront offer fantastic opportunities for developers to take on transformative mixed-use development projects. But it is important we use these opportunities to transform not just the perception of cities from the outside, but change cities for the people that live there as well.
As part of our efforts to be good stewards of the environment we are developing, we are working collaboratively with local partners including the Parks & People Foundation, South Baltimore Gateway Partnership, South Baltimore Seven (SB7) Communities and the City of Baltimore to implement an 11-mile waterfront improvement plan along the Middle Branch of the Patapsco River. Measures being examined for that stretch of waterfront include biologically engineered shoreline improvements, installation of a trash wheel as well as the creation of a "waterfront district" with the goal of improving water quality, reinvigorating aquatic life and improving the health and wellness of the surrounding communities.

What companies have joined the tenant roster so far? What is the strategy for attracting new ones?
Weller: Port Covington already has more than 20 tenants with more than 1,000 employees working here every day. In 2016, we opened City Garage, a dynamic workplace for local artisans and creative entrepreneurs that is currently occupied by several tenants including Betamore, an incubator and coworking space. Later that year, we celebrated the opening of UA Lighthouse, Under Armour's center for manufacturing and design innovation. Sagamore Spirit Distillery and Rye Street Tavern, key projects in the first development phase, opened in 2017, ahead of schedule.
Last summer, the Baltimore Sun moved its newsroom operations to the company's printing plant at Port Covington. And late last year, we announced that three influential cybersecurity firms have committed to move from Silicon Valley to Port Covington when the first buildings of our next phase are delivered—by 2021. Those companies include: DataTribe, a globally-known cybersecurity startup studio with offices in Maryland and Silicon Valley; AllegisCyber, a leading and one of the oldest Silicon Valley-based early-stage cybersecurity venture capital firms; and Evergreen Advisors, a Columbia, Md.,-based investment banking and corporate advisory firm focused on assisting emerging growth and middle-market companies.
Tell us about the possibility of Port Covington becoming the nation's first "Cyber Town."
Weller: Port Covington offers a truly unique opportunity for cybersecurity and technology companies to locate within 30 minutes from U.S. Cyber Command and the National Security Agency, which is a big reason why companies like DataTribe, AllegisCyber and Evergreen Advisers have already committed to leave Silicon Valley and move here.
Port Covington has it all for companies in the cyber and tech space: prime waterfront location, connectivity, an abundance of existing dynamic tech talent and an entrepreneurial ethos focused on future growth. But the truth is, these assets are driving interest from not just cybersecurity and technology companies, but growing, innovative and tech-forward companies in the education and life sciences spaces as well.
Tell us a bit about Weller Development's future projects and the possibility of replicating Port Covington in other cities across the nation.
Weller: We are currently well underway in the planning phases of Chapter 1. Including the already opened Sagamore Spirit Distillery and Rye Street Tavern, Chapter 1 is planned to include up to 3 million square feet of mixed-use development, including 1.26 million square feet of office, 269,000 square feet of retail, 1.33 million square feet of residential and 156,000 square feet of hotel space. That will begin with Rye Street Market—a mixed-use property that will include three boutique loft-style creative office buildings totaling 180,000 square feet, a vibrant market, restaurants, shops and shared amenities. Rye Street Market is expected to be delivered as early as the end of 2020 into 2021.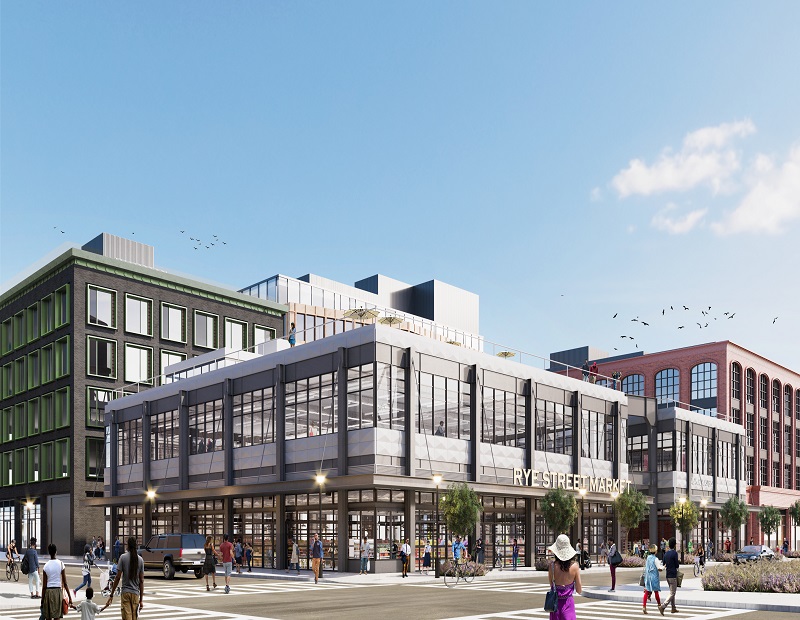 Additional office, retail, hospitality and residential spaces are currently in the planning stages and will be driven by lead tenant interest. Future phases are slated to include more than 10 million square feet of additional office, residential, retail and hotel development with little restriction to build more, offering robust expansion and relocation opportunities for companies across Port Covington.
Images courtesy of Weller Development