By IvyLee Rosario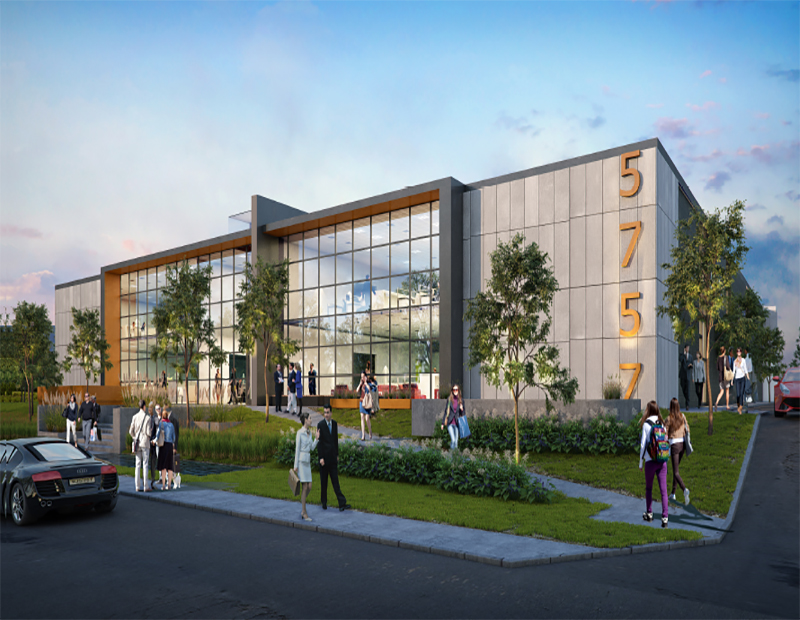 The owner-partnership of Crescent Real Estate, Goldman Sachs Asset Management Private Real Estate and Lionstone Investments has secured a new tenant at its Flatiron Park office property in Boulder, Colo. PopSockets, a manufacturer of the expandable and collapsible mobile phone accessory, has signed a lease to occupy 46,000 square feet.
Located at 5757 Central Ave., Flatiron Park was a warehouse space that converted to office/flex and creative office space. It comprises 22 buildings totaling 941,000 square feet. The property offers tenant amenities such as a fitness center, walking/riding trails, a food-truck service and access to Upslope Brewery, a deli and Ozo Coffee. PopSockets' employee amenities will include food service, a yoga studio and a dog run. The company has hired Oz Architecture as project architect and is working on a way to join two staircases in the older space to open up the interior, creating unrestricted floorplans and upgrading the facade.
Growing tenant roster
This deal marks the largest office lease transaction in the Boulder market year-to-date and one of the largest signed within the last 18 months. PopSockets is scheduled to move into the new space by the end of 2018 or in early 2019, having outgrown its current 25,000-square-foot space.
NKF Executive Managing Director Scott Garel and Associate Director Jared Leabch, along with Dean Callan and Co.'s President Becky Gamble and Broker Associate Beau Gamble, represented the ownership. The two firms also provide exclusive leasing and marketing services for Flatiron Park. NewOption Partners' Managing Partner Paul Whiteside and Broker Aaron Evans represented the tenant.
"There are limited availabilities in the Boulder market for tenants that need greater than 45,000 square feet," said Leabch, in a prepared statement. "PopSockets will join existing tenants—Workday, Informa, Sovrn, RealD and KBI Biopharma—that are leveraging the park's amenities, location and value-add potential."
Earlier this month, NKF represented owner TH Real Estate in a lease transaction with WeWork, in which the coworking company would occupy 258,344 square feet at 21 Penn Plaza, a Class A office building located at 368 Ninth Ave. in Manhattan.
Renderings courtesy of Newmark Knight Frank