By Keith Loria, Contributing Editor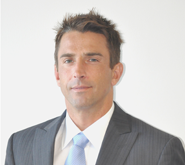 San Diego—Pontus Capital has received $109 million in acquisition financing for a retail portfolio totaling 61 triple-net-leased properties throughout the eastern U.S. and Northern California.
The retail portfolio consists of 19 national and regional credit tenants, including leading financial institutions such as BB&T, Regions Bank, SunTrust Bank, Wells Fargo Bank, Bank of America and Fifth Third Bank.
"We are very pleased to close on this diverse portfolio of quality assets leased primarily to investment grade financial institutions," Michael Press, Pontus managing partner, said in a prepared release. "The seller required a portfolio sale and closing certainty. We are delighted to successfully meet both seller requirements, particularly in light of the extreme volatility in capital markets at the time of our closing."
HFF secured the floating-rate loan for the borrower, which covered 27 branches in Florida, 8 each in California and North Carolina, 7 in Georgia, 4 each in South Carolina and Virginia, 2 in New Jersey and 1 in Arkansas.
"This deal closed at a time when the secondary market for floating rate loans became very illiquid," Jordan Angel, HFF director who led the debt placement team, said in a prepared release. "Pontus' reputation as a top operator in the net lease space along with HFF's capital relationships helped to get this deal financed."
According to a statement on Pontus' website, after a number of false starts with other parties, the seller, a large institutional REIT, selected Pontus based upon its ability and certainty to close on a complicated and structured transaction that involved defeasance of four separate CMBS loans and some shorter term and unoccupied leased properties.