By Adriana Pop, Associate Editor
Watkinsville Storage plans to build a self-storage development on a 6-acre tract on the east side of Old Greensboro Road in Watkinsville, the largest city and seat of Oconee County, Ga.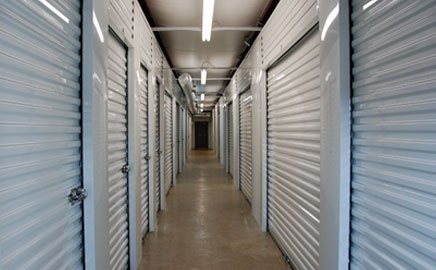 Plans call for approximately 32,000 square feet of storage space covering about 1.87 acres, as well as a commercial garage and canopied parking area totaling 45,154 square feet.
With a 5-3 vote, the Oconee County Planning Commission has recently recommended approval for rezoning the project's development site from agriculture to office-institutional-professional. Approval for the special use permit required for the 1.87-acre storage facility was tighter, according to Inside Self-Storage, with Chairman Dan Arnold breaking a tie in favor of recommendation.
Ted Evans Jr., owner of Watkinsville Storage, and Jon Williams, president of development-planning and engineering firm Williams & Associates, were present during the Oct. 19 hearing to answer questions about their development proposal.
In support of the project, property owner Bubber Wilkes, who serves on the county board of commissioners, gave an impassioned plea for planners to vote in favor of recommendation.
Before construction can begin, the proposal will go before the county board of commissioners in November.
If approved, the new Watkinsville Storage facility will include 166 units. The project will feature a 600-square-foot "storage/maintenance" building, two buildings with exterior units comprising 8,500 square feet, and an indoor storage building encompassing 23,400 square feet. The commercial parking area will house recreational vehicles and boats, with 31,110 square feet devoted to outdoor spaces covered by canopies and 14,044 square feet for a parking structure.
The estimated cost of the new development, which would be completed in phases, is $1.2 million. The target opening date has been set for December 2016 or January 2017.
Watkinsville Storage is a family owned business that was founded in 1991. The firm currently operates one self-storage facility located at 67 Greensboro Highway in Watkinsville, Ga.
Photo credits: Watkinsville Storage