By Roxana Baiceanu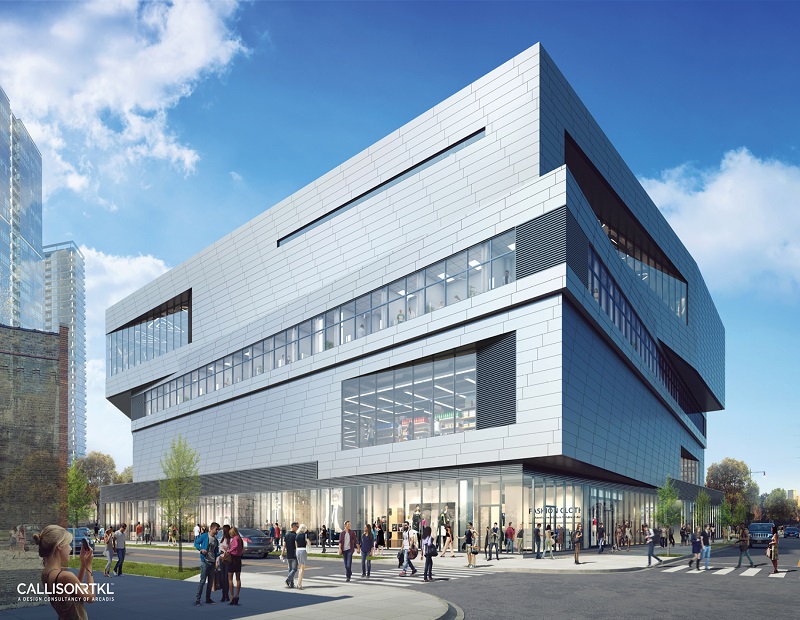 California-based chain Planet Granite has closed a 40,000-square-foot lease with Structured Development, the developer of The Shops at Big Deahl in Chicago's Lincoln Park. The company is set to debut a climbing gym once the mixed-use center will open for business in spring 2020.
The Shops at Big Deahl is located one mile east of the Kennedy Expressway and two blocks south of the North/Clybourn Red Line station. Upon its delivery, it is expected to include 150,000 square feet of retail and commercial space and a half-acre park.
"Since 2015, when we delivered our adjacent NEWCITY mixed-use project, we have watched the Halsted Triangle develop into a vibrant, pedestrian-friendly shopping, dining and entertainment district," said Michael Drew, founder of Structured Development, in a prepared statement.
A recreational hub
Located at the corner of Blackhawk and Dayton streets, the three-level gym is expected to be among the largest climbing facilities in the U.S., as it will feature walls as high as 55 feet. Roped climbing, bouldering, yoga and fitness as well as a retail shop will also be available. Other sports-related businesses in the area include a 57,000-square-foot Dick's Sporting Goods store located one block east of the Big Deahl, as well as another recreational facility a half-block south at 1422 N. Kingsbury St., which REI has recently leased in a joint venture with Planet Granite.
"Whether people live here or simply spend an afternoon here, they will have access to a wide range of indoor and outdoor activities supported by experiential retail that, in turn, benefits from the area's evolving image," added Drew in prepared remarks.
Rendering courtesy of Structured Development