By Paul Rosta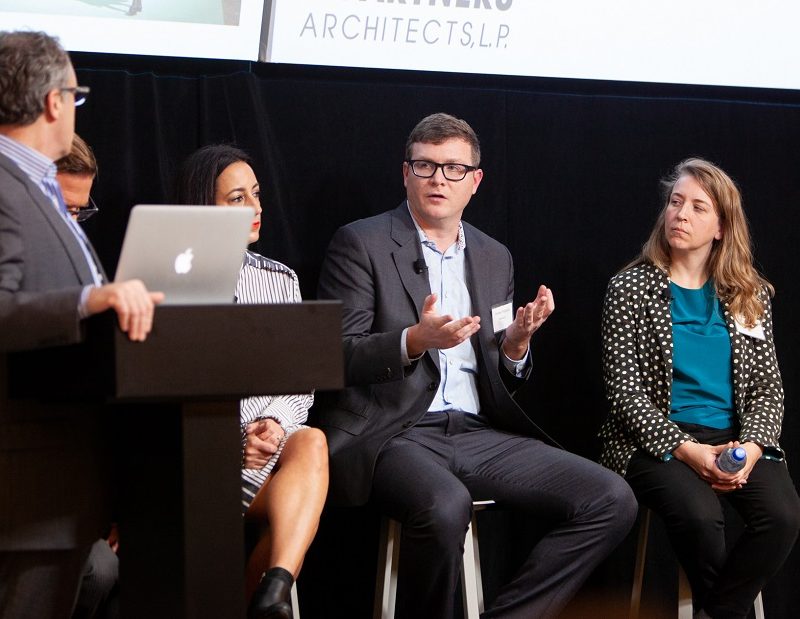 Widely cited as a guiding principle by developers, designers and public-sector stakeholders, placemaking is nevertheless an elusive practice to define. At a recent panel organized by Commercial Property Executive and Multi-Housing News, experts representing a variety of real estate disciplines shed light on the much discussed concept.
"It's not business as usual," said Stuart Brodsky, director of the Center for the Sustainable Environment at New York University's Schack Institute of Real Estate and the moderator of the Oct. 25 discussion, part of the event honoring the winners of the MHN Excellence Awards and the CPE Distinguished Achievement Awards. Development teams today must fulfill diverse mandates, ranging from establishing a unique identify for the property and helping reverse environmental degradation to generating profits for investors, Brodsky noted.
Setting the tone for the discussion, he challenged the panel to address the question: Which qualities give properties and locations a true sense of place?
"I've definitely seen the growth of amenities in all our products because it creates a sense of community and a sense of place," reported Alison Novak, a principal at The Hudson Cos. "We feel good that we're creating communities and neighborhoods."
Another essential characteristic of placemaking cited repeatedly by the panelists is the ability to instill "discovery and delight." Downtown L.A. Arts District, a gritty industrial neighborhood of Los Angeles that has evolved into a hip district marked by artists' lofts, trendy restaurants and signature murals, noted Daniel Gehman, studio director at Humphreys & Partners Architects. "'I found this place before it was cool' is very important in creating a sense of place," Gehman said.
Out of Many, One
One overarching challenge of creating a sense of place is seamlessly bringing together apparently disparate elements. "You want to make it feel serendipitous, but you have to be so thoughtful," explained Alison Novak, a principal at The Hudson Cos. The firm is a key member of the team developing Cornell Tech, a 12-acre academic campus on Roosevelt Island just east of Manhattan. in the East River next to the high-profile academic.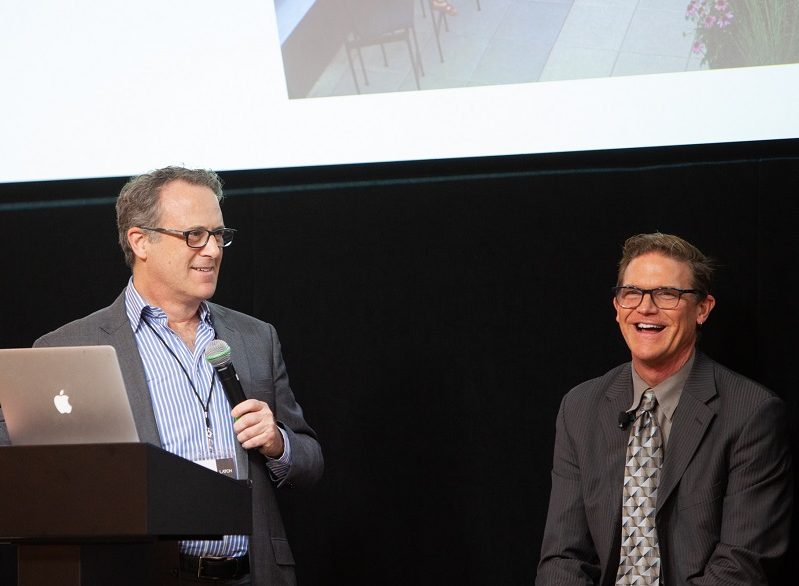 Skidmore, Owings & Merrill's master plan calls for a well-integrated combination of academic, residential and incubator space, all organized along a central spine dubbed Techwalk. Sustainability is also key to Cornell Tech's sense of place. Among the campus' first buildings is The House at Cornell Tech, designed by Handel Architects and co-developed by Hudson and The Related Cos. Rising 270 feet above ground level, it is the first residential high-rise constructed to exacting Passive House standards.
Lending a unique identity to a property with an otherwise conventional function is another effective strategy. That is the approach taken for the latest project under way at The Corporate Park of Staten Island, a campus consisting of office, hotel, healthcare and restaurant facilities in New York City's smallest borough. The Nicotra Group is developing Three Corporate Commons, a 330,000-square-foot, LEED Silver-certified office building. The project architect, CetraRuddy, conceived a glass-clad building with distinctively angled façades, an onsite restaurant and a grape farm, noted Charles Thomson, an associate at the firm.
The changing needs of the built environment are also broadening the sense of what it means to establish a sense of place. Humphreys & Partners Architects designed a parking structure in Salt Lake City with an unusual feature: a second story with the capacity to accommodate HVAC equipment. The unusual feature speaks to widespread expectations that the use of automobiles in major cities will decline dramatically in the next few decades. "The city firmly believes that in 10 years, that second level won't be necessary," noted Gehman.