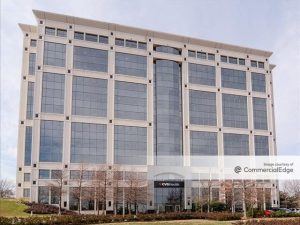 Piedmont Office Realty Trust has finalized a lease renewal for roughly 164,000 square feet of Class A office space at the 314,714-square-foot 750 W. John Carpenter Freeway in Irving, Texas. The tenant, a national pharmaceutical retailer, agreed to occupy the space until 2028.
The 12-story property last traded in late 2016, when Piedmont Office Realty Trust paid $49.6 million for the LEED Gold certified complex previously known as CVS Health Tower and Sterling Commerce, CommercialEdge data shows.
A closer look
The renewal solved Piedmont's largest lease expiration of the year. While the retailer was not named in the press release, CVS Caremark was the only tenant on the Atlanta-based company's roster that had a lease expiration set for 2022, according to the company's fourth quarter report.
"So specifically with CVS, as we've noted before, we're well down a path and we feel like that it's likely that they'll renew on a majority of the space," Brent Smith, president & CEO of Piedmont Office Realty Trust, said during the company's fourth quarter earnings call.
As of January, the office vacancy across the Dallas-Fort Worth metro remained at 17.6 percent, the same level as the prior month, according to CommercialEdge. While this figure marks a 90-basis-point year-over-year improvement, it is well above the national average of 15.7 percent.
750 W. John Carpenter Freeway
Built in 1998, the office mid-rise property covers more than 17 acres at 750 W. John Carpenter Freeway and features 26,000-square-foot floorplates, as well as a parking ratio of 4.00 spaces per 1,000 square feet. The complex also includes a conference center, a fitness facility and tenant shuttle service, among other amenities.
The owner plans to upgrade the property with a redesigned lobby, a renovated tenant lounge, as well as an expanded outside collaboration area.
750 W. John Carpenter Freeway is within 4 miles of Interstate 35E and less than a mile from the Hidden Ridge DART station. Downtown Dallas is some 14 miles southeast.