By Robyn A. Friedman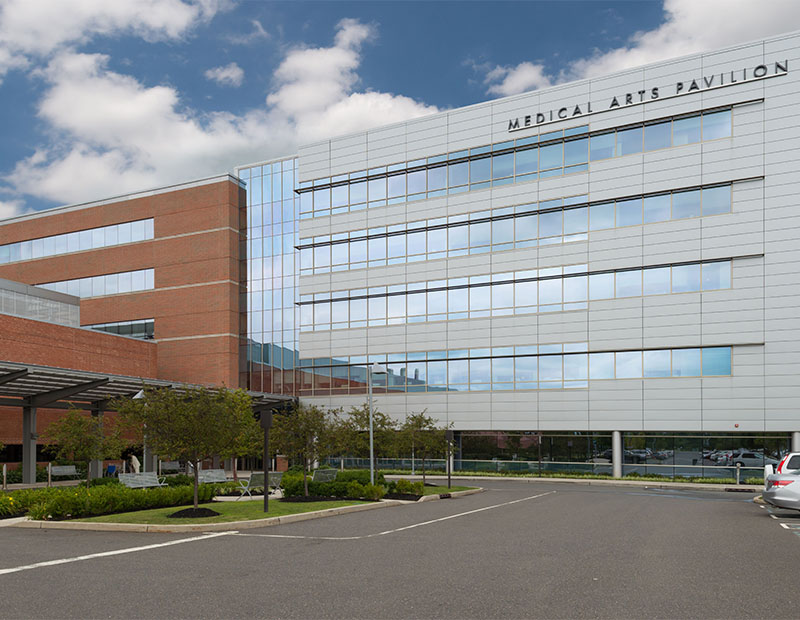 Medical office buildings have long been considered a niche sector, but surging interest among investors and developers is rapidly bringing the asset category into the commercial real estate mainstream. The aging U.S. population—combined with the sector's long-term, stable returns and resistance to e-commerce—is providing a steady tailwind for MOB demand.
"Medical office buildings are the hottest asset class outside of multifamily," asserted Louis Rogers, founder & CEO of Capital Square 1031, a Glen Allen, Va.-based real estate investment and management company. "Investors intuitively understand that medical needs increase as we age."
To Rogers' point, the 65-and-older segment of the population is expected to increase by 1.7 million in 2018 and by 9.2 million over the next five years, according to CBRE's 2018 U.S. Real Estate Market Outlook for Medical Office. That is driving short-term and long-term demand for medical services, particularly in markets with high concentrations of older residents (many of them in the Northeast and Midwest) or those with populations that are growing quickly overall as well as skewing older (characteristic of many southern and western metros). That demand should continue, notwithstanding changes to the Affordable Care Act that have created some uncertainty in the healthcare market, CBRE predicts. 
In a sign that institutional investors are ramping up interest in the sector, an affiliate of Heitman LLC announced in February that it had acquired a 1.4 million-square-foot, 17-property MOB portfolio. Texas accounts for seven properties and five are in Indiana, with one apiece in New Jersey, Virginia, North Carolina, Illinois and Missouri.
In its deal announcement, Heitman cited the properties' recent vintage—most date from after 2005—their affiliations with top health systems, and their locations in high-growth markets. Among the assets is the Medical Arts Pavilion in Plainsboro, N.J., which opened in 2012 as part of a new medical campus developed for the Princeton HealthCare System. In January 2018, the MOB became part of Penn Medicine Princeton Health, formed by the merger of the two university healthcare systems.
Cure for concerns
As the real estate industry enters the ninth year of the current cycle, Rogers noted, the need-based, recession-resistant qualities of medical care offer a safe haven for investors, when prospects for other asset categories may be less certain.
In addition, a shift away from hospital campus-based services, adoption of new technology, health-care job growth and tight market conditions are all boosting demand, explained Andrea Cross, CBRE's head of office research for the Americas. Since 2000, healthcare employment has jumped 47 percent, compared to 12 percent for employment overall. And it's projected to grow further, adding nearly 1 million jobs over the next five years, CBRE reported.
Lease terms for MOBs are also typically attractive to investors, as tenants tend to be financially stable customers like physicians or healthcare systems with investment-grade credit. MOB tenants also tend to invest significant amounts of capital in equipment and fixtures, and as a result they are unlikely to relocate merely because a building down the street will save them a few dollars per square foot.
Strong vitals
The MOB sector's healthy fundamentals have also expanded the pool of interested investors. The property type registered a lower peak vacancy rate than traditional office properties during the 2008 recession, according to CBRE.  Net absorption has outpaced new supply in 24 of the past 29 quarters, and gross asking rents have been stable, reflecting consistent user demand and long-term leases that reduce tenant turnover.
Medical-office cap rates declined to 6.4 percent in 2017 from 8.3 percent in 2010, according to Stephen Newbold, national director of U.S. office research for Colliers International, while sales volume increased over the same stretch to $11.3 billion from $4.3 billion. The top five markets for sales volume last year were Atlanta, Los Angeles, Dallas, Houston and Chicago.
On the development front, Colliers reports that 16.2 million square feet of medical office space was completed in 2017 and forecasts a modest increase to 20.5 million square feet in 2018. States with the largest pipelines include California (5.4 million square feet), Texas (3.1 million), Florida (2.6 million), New York (4.8 million) and Pennsylvania (1.9 million)—all large states with a substantial older population.
The stable, resilient performance of MOBs is attracting lenders, as well. "The market for acquiring existing properties is very strong, and there is a tremendous amount of capital for stable assets," said Charles Foschini, a senior managing director at Berkadia. One challenge is the three-year-old High Volatility Commercial Real Estate regulations, which stipulate minimum equity and a maximum loan-to-value ratio in order for lenders to meet a 150 percent risk weight requirement. "The HVCRE rules have made it difficult for all but the strongest developers to get financing," Foschini observed, noting that pre-commitments from tenants may make it easier for developers to secure funding.
In March 2017, Berkadia lined up a $22.5 million bridge loan to reposition 625 Flagler, a 110,000-square-foot Class A property formerly occupied by Bank of America in West Palm Beach, Fla. FRI Investors, the new owner, plans to reposition the 34-year-old building primarily as medical offices; current tenants include Mount Sinai Hospital and Jupiter Medical Center.
Dissecting the details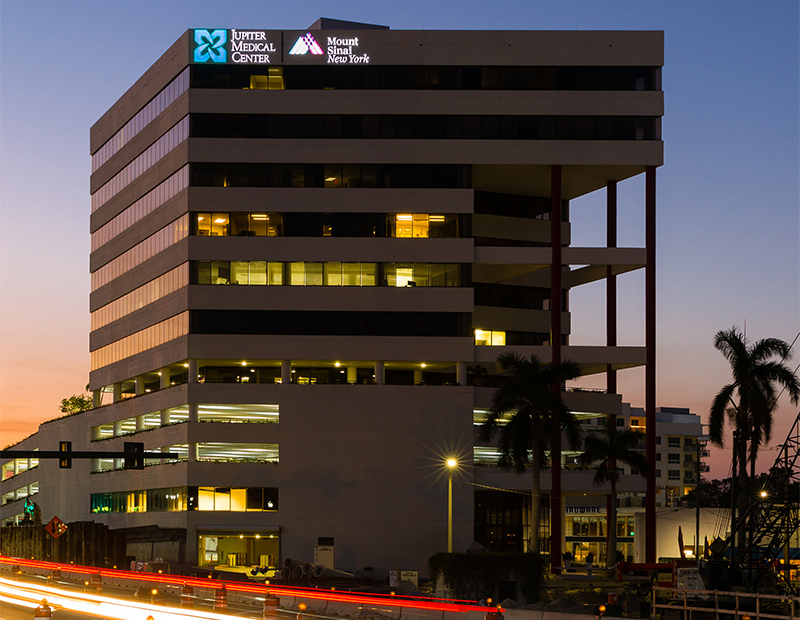 As MOBs gain in popularity, discerning investors cite qualities of tenants and properties that make these assets attractive. "If you have a strong healthcare system, Class A MOBs, whether on or off campus, remain especially compelling," said Mary Beth Kuzmanovich, national director of healthcare services for Colliers International.
Assets located on or near hospital campuses provide stability because they are convenient for both physicians and patients, and doctors are usually affiliated with the healthcare system, providing an incentive for them to sign long-term leases. As medical services move closer to patients, particularly in suburbs, patients no longer have to go to a hospital for procedures like outpatient surgery, radiation therapy or dialysis. Accordingly, assets in suburban MOBs are becoming more desirable.
Location isn't the only factor, however. "The investor class has to be very careful to understand who's in their building and their long-term financial viability to continue to be able to pay their rent and continue to renew and stay in the building," Kuzmanovich said.
American Healthcare Investors and Griffin Capital Co., the co-sponsors of Griffin-American Healthcare REIT IV, focus more on the tenant than on the asset's location, said Danny Prosky, a founding principal of American Healthcare Investors. "Healthcare is a growth industry in all 50 states," he said. "There isn't any one particular part of the country that we avoid."
In October 2017, Griffin-American Healthcare REIT IV acquired Fairfield County Medical Office Building Portfolio, comprising two MOBs located in Connecticut. The 80,000-square-foot portfolio is 94.6 percent leased to 15 tenants with an average remaining lease term of more than seven years. The portfolio's anchor tenants, affiliates of Advanced Radiology Consultants, occupy about 29 percent of the leasable space, and recently extended their leases to 2029.
Images courtesy of Heitman, by Kat Nania Kendon,  G. Lyon Photography, Inc. and Chris Salata/Capehart.
You'll find more on this topic in the March 2018 issue of CPE.