Although Phoenix has been praised for its ability to withstand the impacts of the global health crisis, the metro's office market wasn't exempt from the pandemic-induced shocks. On par with national trends, Phoenix recorded a steadily rising vacancy rate throughout 2020, questioning the future of office spaces.
Looking at 2021 first-quarter data, Phoenix is off to a slow start, with nearly 2 million square feet of sublease office space on the market. The overall vacancy rate stood at 19.5 percent, up 130 basis points over the previous quarter, representing the fourth-consecutive quarter of increasing vacancy, according to JLL's latest Phoenix office market report.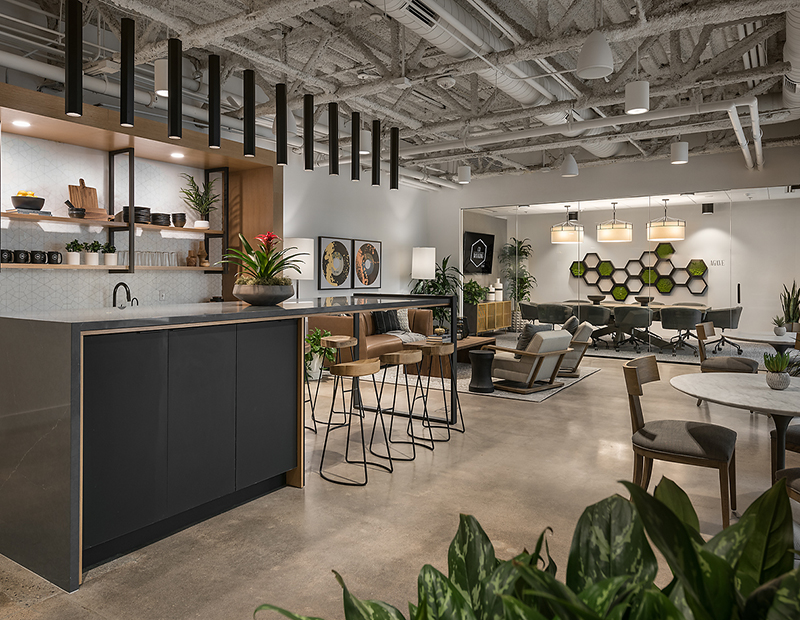 "Phoenix has a lot of empty sublease space and outdated office product that is holding our vacancy rate steady. We will need more leasing velocity to overtake that situation," Ryan Bartos, managing director at JLL, told Commercial Property Executive. "On the flip side, leasing activity in Class A space is very robust. This is where our market will make the most gains in the quarters ahead," Bartos said.
---
READ ALSO: Top 10 Office Projects Under Construction in Phoenix
---
Thanks to vaccine rollouts and companies longing for the benefits of office spaces, tours are becoming more frequent. "On paper, Phoenix has performed very poorly. However, it feels much better in real life because companies are out touring again, making decisions and coming back to the office," said Andrew Cheney, principal at Lee & Associates.
Demand is primarily reemerging from tenants that require under 10,000 square feet. However, midsize tenants are also coming back to tour and lease space, Cheney noted. Meanwhile, groups over 50,000 square feet are still mostly on hold and are moving slowly.
The new office experience
Small and midsize tenants are keen on returning to the office, but they don't just want any space. Tenants coming from the comfort of their homes are looking for quality space, primarily targeting Class A office buildings with high-end amenities.
Offices that offer spaces for safe collaboration, such as indoor-outdoor lobbies, rooftop decks, as well as health-focused amenities, such as touchless doors and bathroom fixtures, will be able to attract and retain tenants.
"The most popular spaces in the market feel more like a boutique hotel than an office," said David Krumwiede, senior executive vice president at Lincoln Property Co. The new office experience should include everything from the furniture and open ceilings to food options or virtual fitness centers, Krumwiede explained.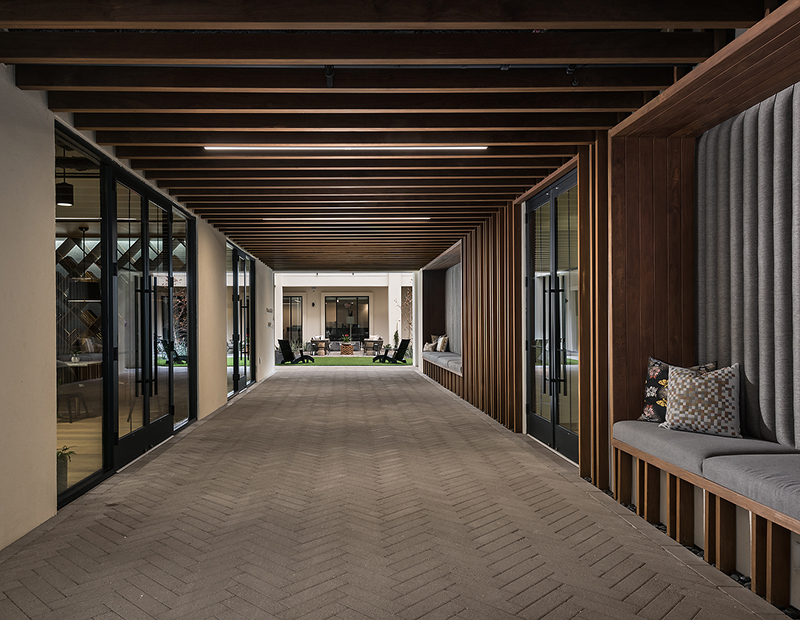 As the pandemic swept away the benefits of central areas, tenants are also more likely to look outside the popular geographical locations to find the best product for their needs. "Phoenix's office market performance has become more building- than submarket-specific, with a clear flight to quality happening," Bartos noted.
George Oliver's CASA project in North Phoenix is one of these Class A office buildings that attracted several tenants in the past few months, despite being outside Phoenix's top four submarkets—Camelback Corridor, downtown Phoenix, downtown Tempe and Old Town Scottsdale—Bartos pointed out.
---
READ ALSO: Architects Share Visions of the Workspace's Future
---
CASA is part of George Oliver's highly amenitized creative office redevelopment, referred to as experiential office. Designed with health and wellness in mind, CASA's amenity package includes a 60-guest conference center, a library, a wellness center with a yoga room, a fitness center and an on-site meditation room. The building's courtyards also provide space for relaxation and collaboration.
"Tenants returning to the market need to make decisions quickly and focus on attracting and retaining their talent after a tough 12 months. Moving into locations like this makes that process very turnkey," Bartos said.
More opportunities, more growth
According to Krumwiede, the idea of "elastic workspaces"—offices that allow employees to work essentially from anywhere, from a workstation, a lobby, a conference room or a rooftop deck—will be a key trend shaping Phoenix's office market going forward. Thanks to the climate Phoenix has, offices can capitalize on year-round access to outdoor collaboration spots, which will not only be appealing to local tenants but will also attract companies from top-tier markets.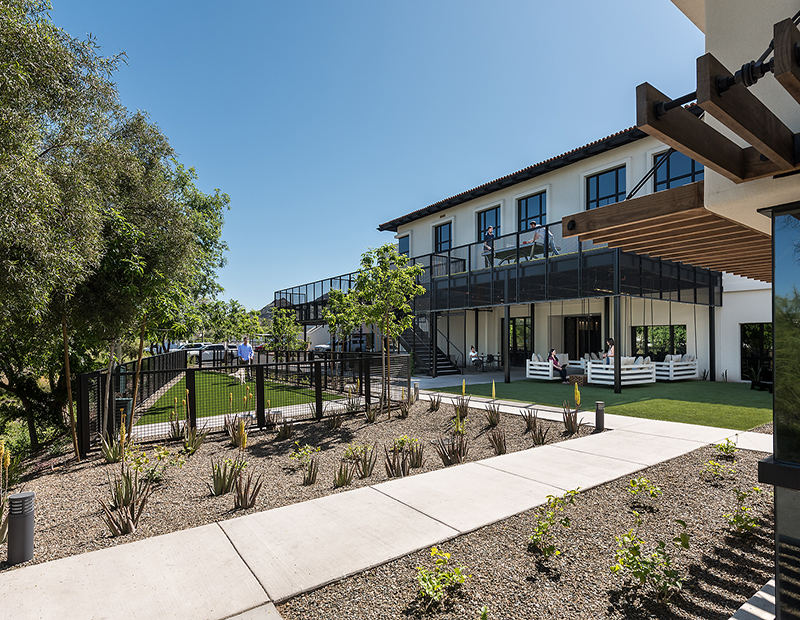 Nonetheless, to stay on top of the volatile market conditions, landlords should also consider offering incentives such as flexible lease terms, free rent or tenant improvement allowances, besides a vibrant office space. These incentives might attract tenants with growth potential, Bartos pointed out.
"I'm working with a credit tenant tech company who is testing the Phoenix labor market with a smaller, short-term lease today but expects to more than double their footprint in Phoenix in the years ahead. That is a common story here," he said.
Over the past few years, Phoenix has been a popular pick for companies looking to relocate from gateway markets, with the pandemic further accelerating this trend. While, historically, Phoenix has seen many relocations from the West Coast, now companies are coming from the Northwest, Midwest and East Coast hubs, including New York and Boston, Bartos noted.