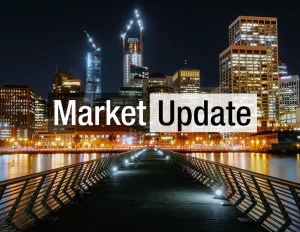 Office developments totaled 2.2 million square feet in Greater Phoenix as of June, accounting for 1.7 percent of existing stock, according to CommercialEdge data. Developers have started construction on half of the metro's pipeline since the beginning of the year, with some 850,000 square feet being added during the second quarter of 2022.
Construction volume was more than double the one recorded in the year's first quarter; at the end of March, only 1 million square feet were underway. The value was also 69.2 percent higher on a year-over-year basis, as June 2021's pipeline had a little over 1.7 million square feet of space underway.
Among similar secondary markets, The Valley occupied, once again, the third position for pipeline size relative to total stock. Charlotte ranked first, with 5 percent, followed by Atlanta (3.1 percent). The metro's index was also surpassed by the national 2.2 percent of total stock.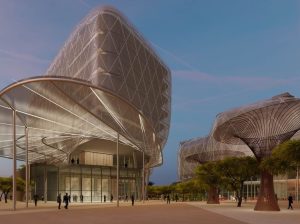 Greater Phoenix's office pipeline is expected to grow even more in the following years, as projects totaling some 10.5 million square feet are currently in the planning stages. One of them is University of Arizona Health Sciences' Center for Advanced Molecular and Immunological Therapies, a $325 million research, business incubator and education facility that was announced in April. The 10-story, 293,000-square-foot building campus will anchor the 30-acre Phoenix Bioscience Core. According to a recent economic impact study, the facility will attract more than 150 companies to the area and generate at least 7,500 new bioscience-related jobs and 13,000 supporting jobs.
Office developments added to inventory
Two large Phoenix developments reached completion in Q2, both pertaining to health-care real estate.
In April, Arizona State University inaugurated The Rob and Melani Walton Center for Planetary Health, formerly known as the Interdisciplinary Science and Technology Building 7. The 281,000-square-foot research building came online at 808 S. Rural Road, in the Tempe—Mill submarket.
Later on, in June, the Phoenix VA Outpatient Clinic—one of the largest VA facilities in the country—opened its doors at 400 N. 32nd St. in the Phoenix—Center City submarket. Since its 2019 groundbreaking, the 203,000-square-foot building was always among the metro's top 10 office developments.
CommercialEdge covers 8M+ property records in the United States. View the latest CommercialEdge national monthly office report here.