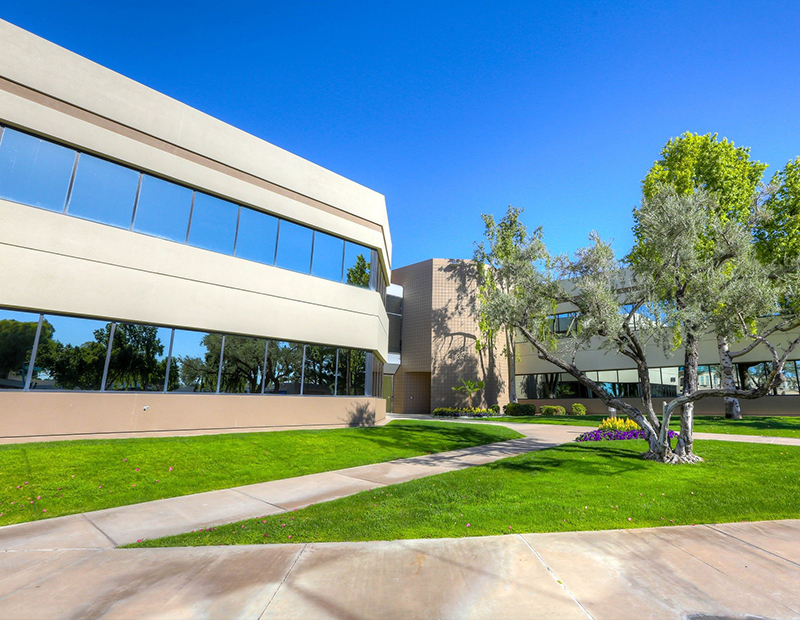 DRA Advisors LLC has acquired Camelback Lakes, a 203,290-square-foot office building in Phoenix, for $47.5 million. Cushman & Wakefield facilitated the deal on behalf of the seller.
"It is in the most prolific, barrier-to-entry submarket in Phoenix because there is essentially no land left for development," Chris Toci, Cushman & Wakefield's executive managing director, told Commercial Property Executive. "No other submarket has experienced the kind of rent growth that Camelback has proven over time."
Built in 1983, the four-building, multi-story office complex was 85 percent occupied at the time of the sale. The property boasts a campus-like setting and provides more than 900 feet of frontage and a lighted intersection along Phoenix Metro's most well-known thoroughfare in the Camelback Corridor.
---
READ ALSO: Phoenix Office Report – Spring 2019
---
The seller originally acquired the property about 10 years ago. The building has been renovated three times over the years, the last being between 2015-2018. The new buyers are exploring making further upgrades and are also considering potential redevelopment sometime in the future. Mainstreet Capital will provide property management services for the building.
"The only new construction in the submarket is a project called Camelback Collective at 115,000 square feet," Toci said. "When compared to other submarkets, particularly North Tempe, where there's been a fair amount of new construction, there isn't new supply."
Popular intersection
Situated in the heart of the Camelback Corridor, the property is located at 2710, 2720, 2730, and 2850 E. Camelback Road. According to Toci, the submarket between 26th Street and 32 Street on the north and south side of Camelback Road has undergone extensive gentrification and become a much more walkable location.
"There's easy ingress and egress out of the project," Toci said. "The intersection of 24th Street and Camelback is probably one of the most well-known intersections in all of Metropolitan Phoenix because it's known for its tier one finance and real estate type tenants."
There are some luxury apartment complexes under construction nearby and plenty of retail and restaurants in the area. Plus, right across the street is Biltmore Fashion Center, a 600,000-square-foot luxury lifestyle retail center. The area is well known to Mainstreet Capital. The company acquired Anchor Center at 22nd St. and Camelback in 2010, repositioned it and sold it in 2015.
Keith Lambeth, Cushman & Wakefield's executive managing director, will retain the leasing for the building. Joining Toci on the deal was the firm's Chad Littell. In October, a joint venture between Fenway Capital Advisors and Iron Point Partners acquired Camelback Arboleda, an office property located at 1661 E. Camelback Road, for $25.3 million.