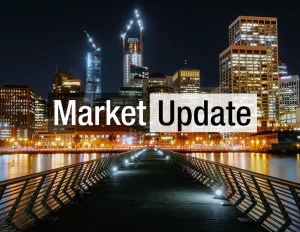 After moderate sales activity in August, office investments flourished across Greater Phoenix in September. According to CommercialEdge, 15 properties totaling 1,727,085 square feet changed hands across the metro, marking a 122.8 percent uptick in traded square footage month-over-month. The value was also 472.3 percent higher when compared to the same period of 2020, when only six properties, totaling 301,790 square feet, changed hands.
Once again, suburban properties made up most of the investments across The Valley, with sales amounting to 935,435 square feet. Investors put their money in traditional office space, with only two deals pertaining to medical offices. Most transactions involved Class B/C properties; Class A assets, totaling 684,629 square feet or 39.6 percent of the total traded square footage, were also part of the mix.
The largest asset that traded in September was the 445,954-square-foot Fountainhead Office Plaza in Tempe. Making its first office investment in the metro in two decades, Shorenstein Properties acquired the Class A property from KBS Realty Advisors, which sold it after 10 years of ownership. The deal had a price tag of $103.1 million, including a $72.1 million acquisition loan from Barings.
The priciest deal also closed in Tempe. Strategic Office Partners purchased two buildings totaling 300,000 square feet from Boyer Co., paying $132 million or $440 per square foot. Boyer had developed the four-story office properties as build-to-suits for Freedom Financial Network within its 60-acre Rio 2100 business park.
CommercialEdge covers 8M+ property records in the United States. View the latest CommercialEdge national monthly office report here.