By Ioana Neamt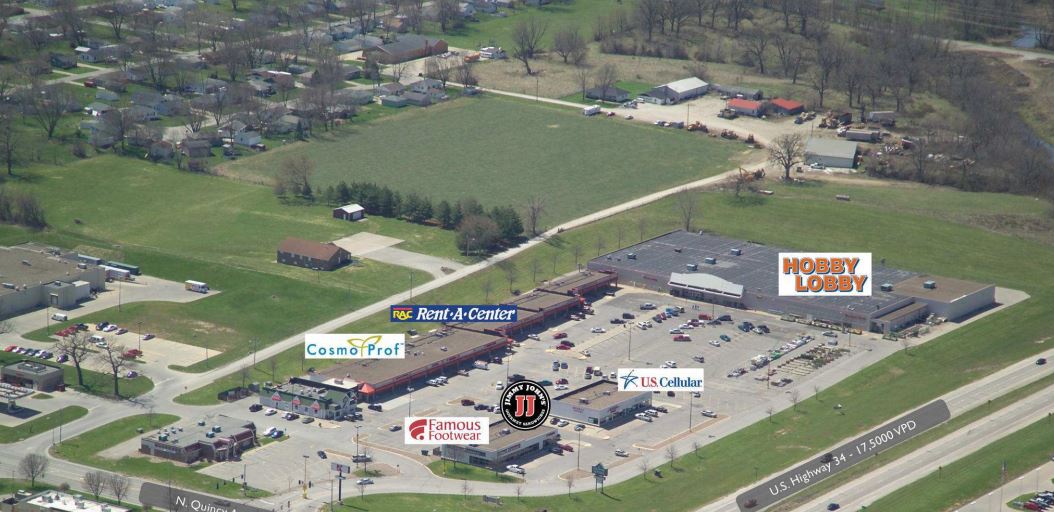 Ottumwa, Iowa—Phillips Edison & Co. has signed a lease with Hobby Lobby to open a 55,000-square-foot store at Quincy Plaza in Ottumwa, Iowa, in the fall. The city of Ottumwa is contributing up to $300,000 toward the asset's revitalization.
"The Ottumwa Economic Development Corporation's efforts to attract Hobby Lobby go back to 2014, in response to customer demand for a hobby/craft store," Sharon Stroh, executive director of the Ottumwa Economic Development Corp., said in a statement.
"We've had our eye on Ottumwa for a while and are grateful to have secured a location," added Bob Miller, Hobby Lobby communications director. "The Ottumwa store will offer more than 75,000 crafting and home décor products."
Located at 1105-1145 N. Quincy Ave., the 141,816-square-foot Quincy Plaza retail center is home to tenants such as Famous Footwear, Rent-A-Center and Country Kitchen. Hobby Lobby is set to occupy a portion of the former Kmart building on site. The retailer currently operates 17 locations in Iowa and more than 700 in the U.S. The new store at Quincy Plaza is expected to bring 35 to 50 direct jobs to the area.
Image courtesy of Phillips Edison & Co.