By Gail Kalinoski, Contributing Editor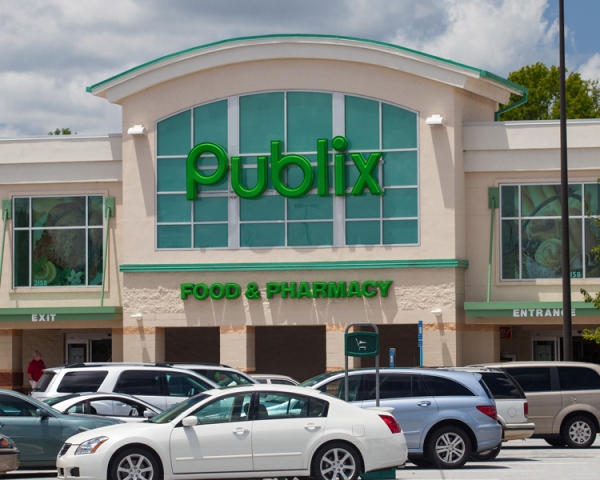 Phillips Edison-ARC Shopping Center REIT Inc. has started the new year where it left off in 2012 – with another acquisition. The new purchase is a portfolio of six grocery-anchored shopping centers in the Atlanta area which the Cincinnati-based REIT acquired for $60.5 million.
The seller was not identified. The shopping centers have a total of 507, 668 square feet and are comprised of five properties anchored by Kroger grocery stores and one anchored by a Publix.
"We are extremely pleased to have closed this portfolio in the Greater Atlanta Metro area," Jeffrey Edison, co-chairman of the board and CEO of the REIT, said in a statement. "We believe in the strength of the grocery-anchored shopping center model and feel that these acquisitions further enhance the strength of our portfolio by adding strong, credit-worthy tenants such as Kroger and Publix."
A public, non-traded REIT that focuses on the acquisition and management of well-occupied grocery-anchored neighborhood shopping centers in the United States, Phillips Edison-ARC now owns directly or jointly 32 centers totaling almost 3 million square feet. With the Atlanta area purchases this month, the REIT's portfolio has an aggregate purchase price of approximately $367.5 million and features 13 leading grocers in 15 states.
The REIT is co-sponsored by Phillips Edison & Company, which has acquired over $1.8 billion in shopping centers in the U.S., and AR Capital, L.L.C., a real estate investment program sponsor. It was particularly active in 2012, executing deals until the last week of December, when it acquired three more shopping centers for about $55.5 million. Those purchases gave the company its first Trader Joe's, Vons and Raley's grocery stores and the first acquisitions in Oregon and California. The acquisition was comprised of Quartz Hill Towne Centre, an 110,306 square-foot center in Lancaster, Calif.; Village One Plaza, a 105,658-square-foot center in Modesto, Calif., and Hilfiker Square, a 38,558-square-foot center in Salem, Ore.
In early December, the REIT's CEO commented on its "robust acquisition activity" as 2012 wound down and looked ahead to 2013.
"We are excited about our recent acquisitions and the construction of our portfolio since the formation of the PE-ARC," Edison noted in the Dec. 5 statement. "With our pipeline of $221.0 million of possible acquisitions, we believe that we are taking advantage of the tremendous opportunities in the market and we foresee a favorable 2013. We believe that our strategy in the necessity-based grocery-anchored shopping center market space has allowed us to find acquisitions with favorable capitalization rates and we expect to continue to do so with our strong pipeline."
Last week, the REIT announced that it had increased the borrowing capacity of its senior secured revolving credit line with KeyBank from $40 million to $88 million. The loan facility allows the REIT to further increase the borrowing capacity up to $250 million. The expansion of the credit line came less than a month after Phillips-Edison ARC secured the $40 million credit facility.
"As we continue to see attractive acquisition opportunities in the marketplace for well-occupied grocery-anchored shopping centers, this credit facility will assist us in building our portfolio by streamlining the process of obtaining financing  and increasing the efficiency of closing," Edison said in the Jan. 18 statement about the larger credit line.