By Adelina Osan, Associate Editor
Younan Properties recently completed multi-million dollar upgrades on a 165,094-square-foot office tower located in Greenspoint/IAH submarket in Houston. The upgrades include a lobby remodeling and exterior improvements.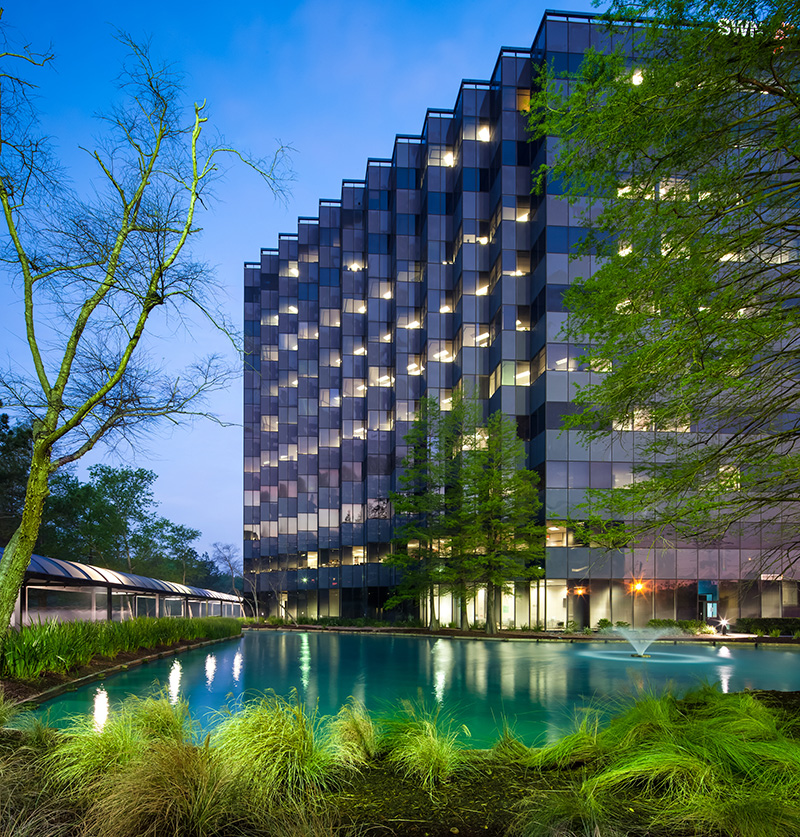 2350 North Belt Tower is a 10-story Class A office building located on N Sam Houston Parkway, minutes away from George Bush Intercontinental Airport and in close proximity to a range of dining venues and hotels. The remodeled lobby features new flooring, walls, elevator cabs, lighting, and showcases a unique, illuminated Onyx art wall. Exterior upgrades include a new illuminated walkway and entrance from the visitor parking lot as well as new freeway monument signage.
In addition to the recently completed renovations, a 3,000-square-foot fitness center and a 2,500-square-foot multimedia conference center designed by Page Southerland Page are planned. Amenities at the 2350 North Belt Tower include a full-service café, a seven-level access controlled parking garage, 24-hour guard service and on-site property management.
"In a submarket of 12.4 million square feet of space, it's important for Class A properties to provide an amenity package that today's tenants' demand. North Belt Tower provides both the amenity package as well as a premier location less than five miles from IAH, which is important to national and global companies alike. In addition, the building offers companies up to 120,000 square feet of contiguous, executive office space," said Marci Phillips, vice president of leasing at PM Realty Group, in a prepared statement.
Image courtesy of 2350 North Belt Tower