By Barbra Murray, Contributing Editor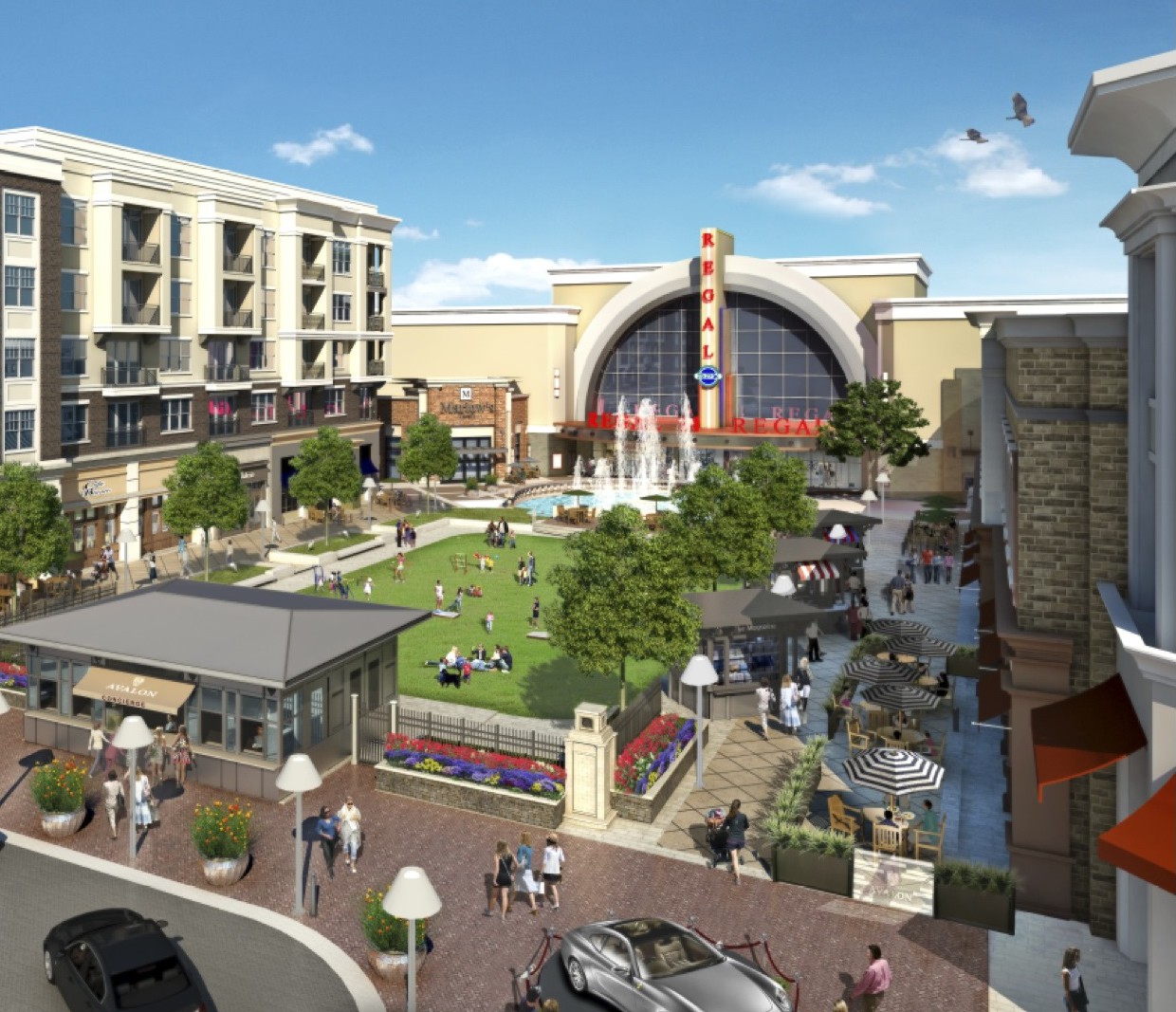 Atlanta—PGIM Real Estate has grabbed a big piece of the 86-acre, master-planned Avalon community in the suburban Atlanta city of Alpharetta, Ga.—a 1.1 million-square-foot piece, to be precise. PGIM acquired the Avalon mixed-use lifestyle center from North American Properties, the developer behind the multi-phase project.
According to the Atlanta Business Chronicle, PGIM paid approximately $500 million for the lifestyle center, verifying industry experts' predictions. In a first quarter 2016 report, commercial real estate services firm Colliers International estimated that the property "could transact for upwards of $500 million."
Easily reachable by residents of the surrounding affluent areas of Fulton County, the premier mixed-use center made its debut in 2014 as the initial phase of the Avalon master-planned community. The segment features approximately 390,000 square feet of retail offerings, 105,000 square feet of office space, 250 luxury apartment residences and a 3.3-acre parcel zoned to accommodate further office space. The property has proven successful; the average occupancy level of the existing commercial and residential space is 99 percent.
"The acquisition provides our investors with a rare opportunity to acquire a trophy-quality mixed-use property in a strong demographic area, and is consistent with PGIM Real Estate's strategy to acquire experiential retail centers in markets that are poised to continue to benefit from an increase in consumer discretionary spending," Kevin Smith, head of Americas at PGIM Real Estate, said in a prepared statement. PGIM, known as Prudential Real Estate Advisors until two months ago, acquired the asset on behalf of institutional investors.
PGIM isn't done writing checks at Avalon just yet. The real estate investment entity has also committed to buying a portion of the second phase of the sprawling development consisting of an additional and 276 multifamily units and 90,000 square feet of retail space, which has already been pre-leased to a notable list of retailers. However, it seems PGIM won't get its hands on the remainder of Phase II. NAP will retain the 330-key Hotel at Avalon and the adjoining 65,000-square-foot Alpharetta Conference Center. The $112 million project will yield the first luxury lodging destination in Alpharetta, as well as the city's first luxury conference facility—and its largest. Developers Hines and Cousins Properties are also planning a $70 million, 220,000-square-foot office tower as part of Avalon's second phase.
While PGIM is clearly keen on Atlanta, the firm is also more than a little fond of other markets with equally strong fundamentals. PGIM kicked off 2016 with the acquisition of the 800,000-square-foot MetroCenter office campus in Orange County, Calif. PGIM has also made notable investments this year in Asia Pacific, acting through its recently closed Asia Property Fund III.