November 28, 2011
By Barbra Murray, Contributing Editor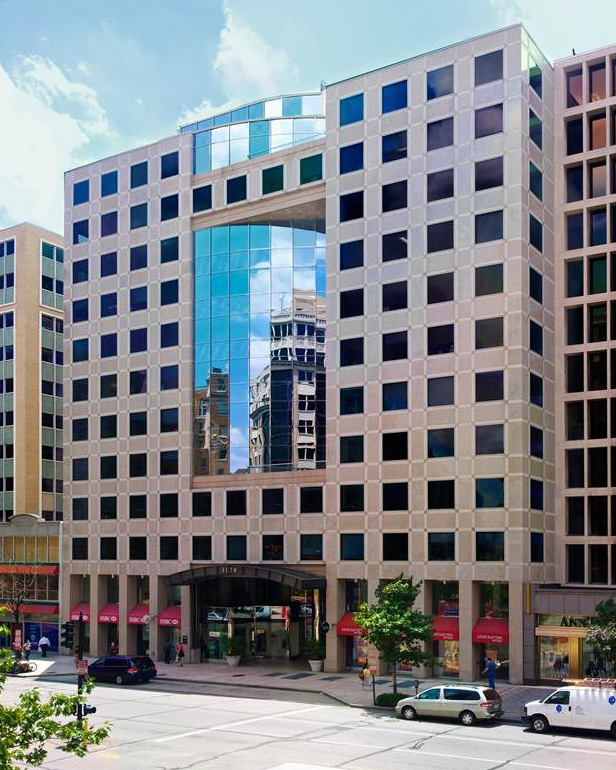 Penzance finds a new partner in the ownership of the Class A office tower at 1130 Connecticut Ave. in Washington, D.C., through the establishment of a new joint venture with American Realty Advisors. American Realty purchased the stake in the 230,000-square-foot building that had belonged to Penzance's partner, Greenstreet Real Estate Partners L.P.
Penzance relied on the representation of commercial real estate services firm Cassidy Turley in the transaction. The private equity real estate investment company and Greenstreet had co-owned 1130 Connecticut since 2004, when they teamed up to acquire the asset for $66.3 million. In May of this year, with the assistance of real estate services firm Jones Lang LaSalle, Penzance refinanced the building to the tune of $61 million with a seven-year, non-recourse floating-rate loan through United Overseas Bank Limited of Singapore.
Located in the Golden Triangle area of D.C.'s central business district, 1130 Connecticut sits within close proximity to the Metro and just a few blocks from the White House. The 12-story building features 15,000 square feet of retail space to complement its 215,000 square feet of office space, which is occupied by a list of tenants that includes HSBC Bank and Time Inc.
Greenstreet's decision to sell its interest in the office property allowed the company to capitalize on the increasing office property values that come with the ongoing success of one of the strongest office markets in the country. As Victor K. Tolkan, Penzance managing partner and founder, notes in a press release, the deal gave Penzance the opportunity to follow through with "satisfying the desire of our original partner to realize the value created since acquisition."