By Barbra Murray, Contributing Editor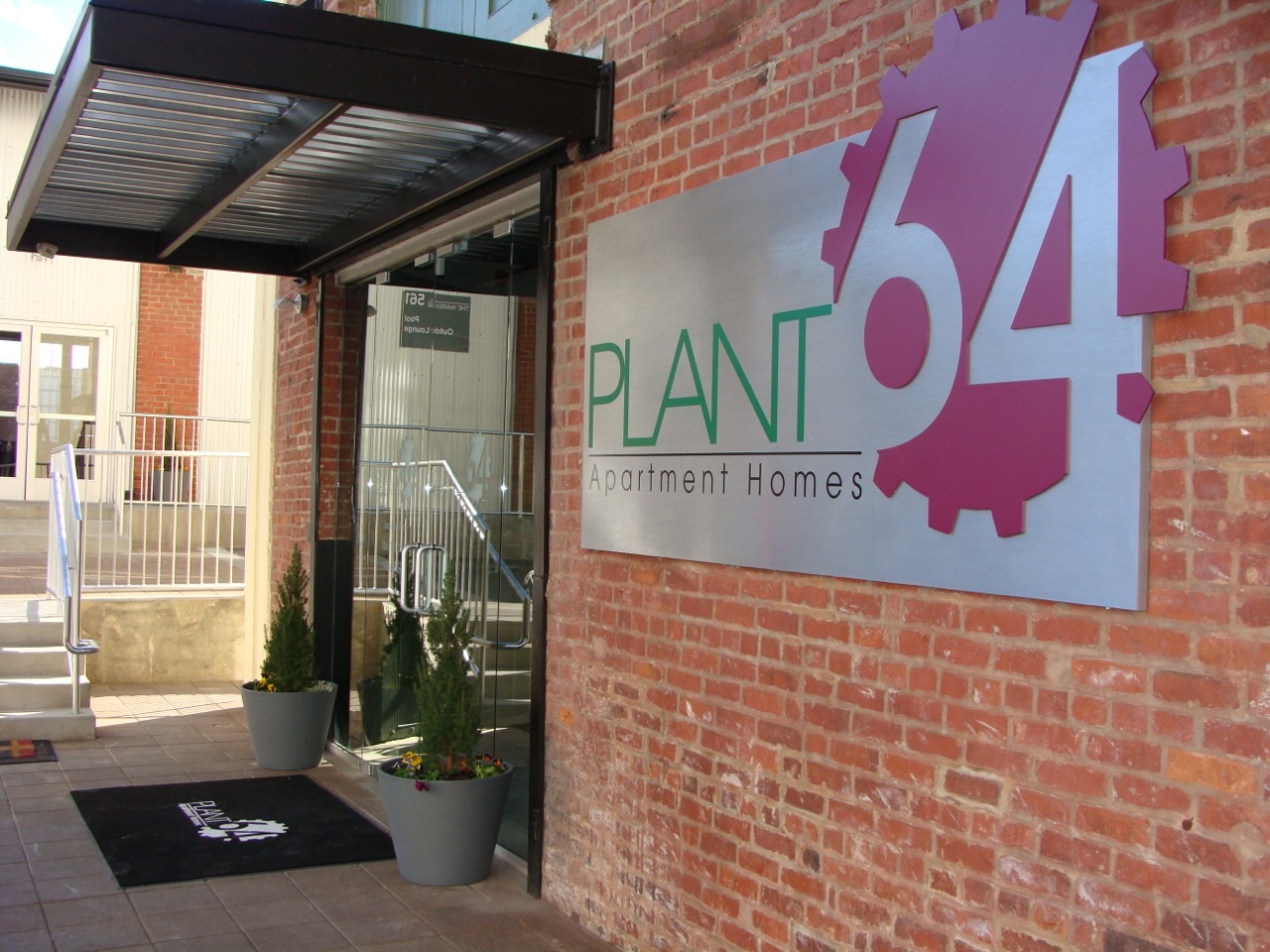 After a $54 million investment, Pennrose Properties L.L.C. and C.A. Harrison Cos. L.L.C. have opened the doors of Plant 64, an adaptive reuse development in downtown Winston-Salem, N.C.  It's got apartments; it's got retail; and it's got history.
Sited on Power Plant Circle in the heart of downtown's new Wake Forest Innovation Quarter, Plant 64 is the reincarnation of the former R.J. Reynolds tobacco buildings that were originally constructed in 1916. Like the joint venture partners, the lending community viewed the redevelopment project as a wise endeavor.
"The key factors that made Plant 64 appealing to investors were Pennrose's strong reputation and track record for adaptive-reuse developments, the use of historic tax credits in the deal, and the location of Plant 64 at the gateway of the Innovation Quarter, an industry leading hub for innovation in the biomedical sciences and information technology sectors" Mark Dambly, president of Pennrose, told Commercial Property Executive. "We were fortunate to have financing partners, such as Bank of America, Nationwide and Stonehenge Capital, who also envisioned the appeal and opportunities of this project."
Totaling 426,000 square feet, the group of five structures– three former factory buildings, a onetime storage warehouse, and an old power plant–now contains 242 new luxury loft apartments and 9,700 square feet of retail.
"Since loft-style apartments are units that have been developed in a previously constructed building, they often take on the character of the building in which they were built. At Plant 64, we are targeting people who are interested in living in an upscale, downtown location that includes modern amenities and apartment features," said Dambly.
The demand is there. According to a second quarter report by commercial real estate services firm NAI Earle Furman, the quarter-over-quarter occupancy level in Winston-Salem increased 0.5 points to 93 percent, with positive absorption and limited delivery of new product.
"Winston-Salem's unique mix of arts and entertainment, coupled with the tremendous development of the Wake Forest Innovation Quarter are driving the demand for class A apartment residences in this market," Dambly added. "The Innovation Quarter is one of the fastest growing urban-based research parks in the U.S. By the end of 2014 it will include 50 technology companies; 26 academic departments; 3,000 working professionals; 1,200 students; and 1.1 million square feet of world-class facilities."
But Plant 64 won't be the only new kid on the block for long, as new apartment developments are on the horizon. Pennrose and C.A. Harrison, however, are undaunted by the prospect of more units hitting the market.
"Our research indicated that with recent and future population growth, there would be enough demand for Plant 64 and the other new construction in the market," Dambly concluded