By Gabriel Circiog, Associate Editor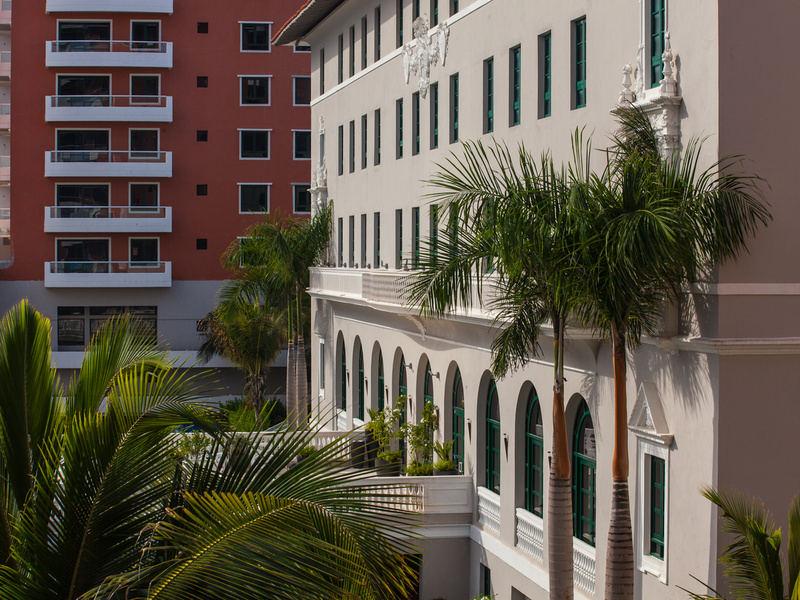 New York-based investment firm Paulson & Co. Inc. has purchased a majority interest in the Condado Vanderbilt and La Concha Renaissance Hotel and Tower in San Juan, Puerto Rico. The $260 million deal, which includes the Condado Vanderbilt condominium towers, includes costs to complete the construction of the Vanderbilt. The investment was carried out in partnership with Puerto Rico-based hotel owner and operator, International Hospitality Enterprises.
Situated in the heart of the Condado district in San Juan, the two oceanfront resorts feature a total of 802 hotel rooms.  The two resorts have their main entrances along Ashford Avenue and are separated by around 200 feet via the La Ventana al Mar public park. The properties are closely located to numerous high-end retail stores, restaurants, luxury condominium developments, cruise ship piers, as well as the new Puerto Rico Convention Center and the Hato Rey financial district.
"These two properties are at the epicenter of luxury in San Juan. When completed, the oceanfront, 5- star Vanderbilt will be the most luxurious hotel in San Juan and a global destination spot," said John Paulson, founder and president of Paulson & Co. "We believe the Puerto Rican economy is at the cusp of recovery and both of these hotels will benefit from future growth in Puerto Rico."
La Concha, a Renaissance Resort, features 483 hotel rooms, including 225 suites, a 17,000 square foot casino, five food and beverage outlets, three pools, 30,000 square feet of meeting space and 568 parking spaces.
Once completed, the Condado Vanderbilt will feature 319 hotel rooms, including 108 suites, three food and beverage outlets, 30,000 square feet of meeting space, two pool areas, 370 parking spaces and an 8,000 square-foot spa and fitness center.
"We look forward to working with Paulson to continue the successful development of these properties and the growth of downtown San Juan," said Alberto Baco Bague, secretary of the Department of Economic Development and Commerce for Puerto Rico. "The Department of Economic Development and Commerce worked closely with Paulson & Co. to facilitate the purchase. The announcement adds to the building momentum behind economic development efforts in Puerto Rico. Investors like John Paulson are increasingly looking to Puerto Rico for investment opportunities, attracted by a business-friendly economic climate, a talented workforce and a good quality of life."
"We are excited to partner with Paulson & Co. and look forward to a prosperous relationship and to the successful completion of the Condado Vanderbilt," added founder & CEO of IHE, Hugh Andrews.