By Keith Loria, Contributing Editor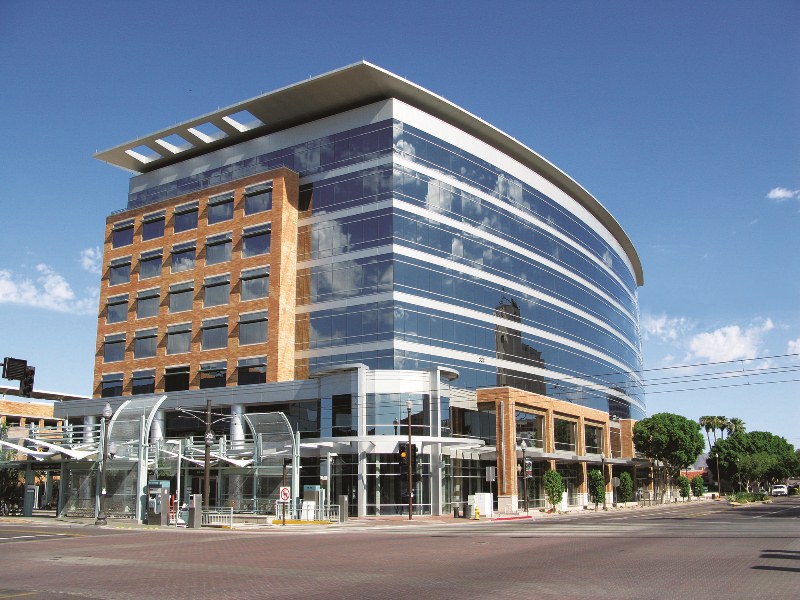 Parkway Properties Inc. of Orlando, Fla., has cemented its presence in the Tempe office market with the $66.10 million acquisition of Tempe Gateway, an eight-story, Class A multi-tenant office building.
CBRE negotiated the sale on behalf of the buyer, which purchased the property from Gateway Tempe L.L.C., a company formed by Seattle, Wash.-based Vulcan Inc.
"Parkway has had a lot of success in this market," Jim Fijan, CBRE's executive vice president in Phoenix, told Commercial Property Executive. "The rents are in a position where they are going to start upticking because there's no new product being added to the market. We've had two years of pretty decent absorption and the trend is in the right direction."
Located at 222 S. Mill Ave., this is Parkway Properties' third office property in the area, with Hayden Ferry Lakeside I and II both enjoying exceptional leasing success. The company now owns 787,842 square feet in downtown Tempe, giving it control of 52.8 percent of all Class A office product in the submarket.
"They control the two largest Class A assets in downtown Tempe and they felt this would be a natural acquisition for them so they could control the market from a rent standpoint," Fijan said. "They like to get a high concentration of Class A markets so they are not competing down the street with someone not in the same mindset as they are as to where the rents should be."
The 263,936-square-foot Tempe Gateway was developed by Opus West Corp. in 2009, before it lost the property to foreclosure. Vulcan acquired the asset in shell condition later that year and has raised its occupancy to 74 percent.
"The reason people like this market is it has great access to the freeway, has a high concentration of skills for employees, it has access to the light rail and it's in an area of Metropolitan Phoenix where it has good access to employment," Fijan said. "With no new product immediately available and strong demand for Class A space in downtown Tempe, Tempe Gateway provides Parkway with additional leasing opportunities in the area and a significant share of the market."
Beyond its three buildings in the marketplace, Parkway also recently acquired another Hayden Ferry Lakeside land parcel to develop a third high rise and will control the next phase of development in the Class A market.