By Keith Loria, Contributing Editor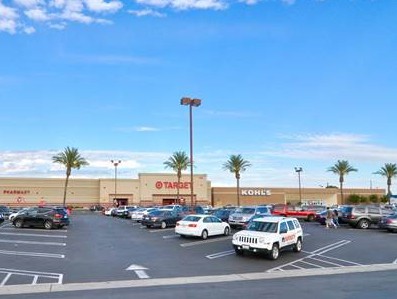 Paragon Commercial Group has acquired Northridge Plaza Shopping Center, a roughly 235,000-square-foot asset in Northridge, Calif., from NLSR LP, for $54.7 million, or roughly $233 per square foot.
Greg De Rubeis of LBPM negotiated on behalf of the seller, while Yubin Tao of Investment Real Estate Association represented the buyer.
"Our firm has provided exclusive management and leasing services for the past four years, so we are thrilled to represent the seller on this transaction," said De Rubeis, LBPM's vice president of commercial real estate, in prepared remarks. "Obtaining a sales price of this magnitude was in large part attributable to our hands-on management experience with the property, and knowing how to maximize value for a prospective buyer."
Located at 8742-8876 Corbin Ave., in the San Fernando Valley, the property sits on 16.5 acres and its sale represents the largest retail real estate transaction in Los Angeles County so far in 2017.
It was constructed in the early 1980s on farmland and became one of the first large-scale retail shopping centers in the area, helping to fuel commercial retail growth in the area. The property has been owned by NLSR LP—a family-owner entity—since its inception.
Retailers in the center include Target, Kohl's and Wells Fargo, as well as many regional and local businesses. 
According to a Colliers retail market report for the first quarter of 2017, the Los Angeles County retail market recorded negative 307,900 square feet of absorption, making it the lowest amount of absorption in the Los Angeles Basin. This causes the average asking rental rate to increase for all retail product type categories.