By Barbra Murray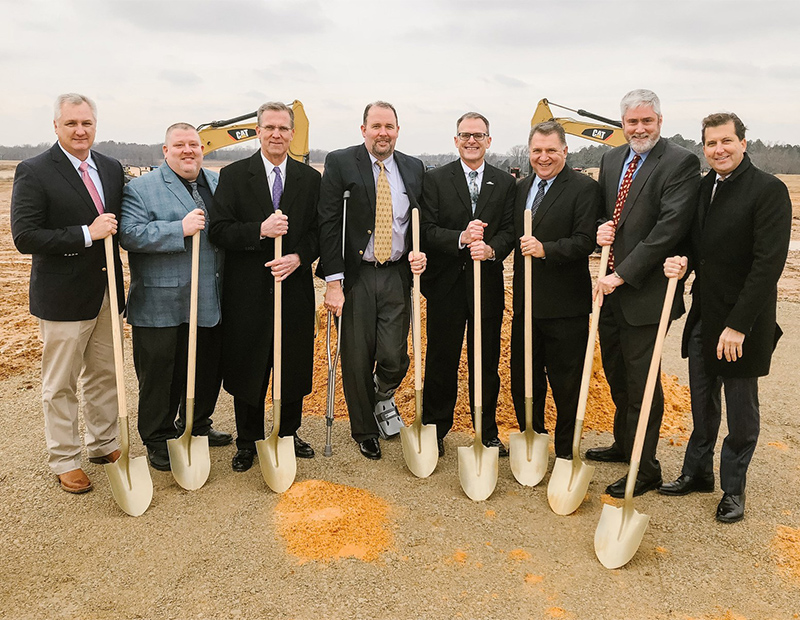 Panattoni Development Co. has kicked off development of a new 1 million-square-foot warehouse for Cooper Tire at Gateway Global Logistics Center, its 1,600-acre master-planned industrial park, in Marshall County, Miss. Panattoni is co-developing the suburban Memphis, Tenn., build-to-suit facility with Mohr Capital.
GGLC sits roughly 45 miles east of Memphis, straddling Marshall County and Tennessee's Fayette County. Cooper Tire, whose Pickering Firm Inc.-designed warehouse will be able to accommodate a 400,000-square-foot expansion, will hardly be alone at the sprawling GGLC. The multi-phase industrial park is already home to the likes of food flavorings manufacturer McCormick & Co., cereal company Post Consumer Brands and Volvo. And on the heels of Cooper Tire's commitment, Panattoni has initiated vertical construction on GGLC's fifth speculative building, a 554,000-sqsuare-foot facility that can be expanded up to approximately 1.6 million square feet. GGLC is proving a popular destination for users, due in no small part to the fact that, well, it's got connections.
GGLC has direct or indirect connections to a bevy of thoroughfares–Hwy. 302, Hwy. 72, I-385, I-269, I-40 and I-55–that facilitate uncomplicated multi-directional access between the property and Memphis. It's a highly coveted benefit for tenants. "The connectivity mentioned and our location at Gateway Global on the eastern edge of the Memphis market gives us access to a very high-quality pool of labor which is critical to our customers success," Whitfield Hamilton, regional partner with Panattoni, told Commercial Property Executive.
In the build-to-suit lease transaction, Panattoni relied on CBRE for representation, while Colliers International stood in for Cooper Tire. Ultimately, the Cooper Tire facility will be owned by an affiliate of Gramercy Property Trust, which is funding the development after having acquired land for the project from Panattoni. With Alston Construction Inc. aboard as general contractor, Panattoni and Mohr will complete Cooper Tire's new warehouse in time for the company to commence operations in fall 2018.
STATE OF THE MARKET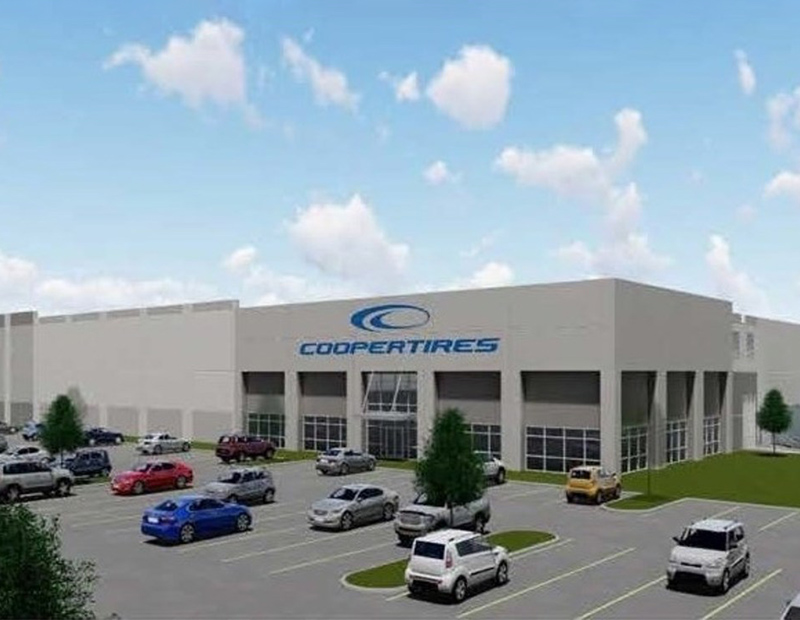 Demand for industrial space in the greater Memphis area is going strong, and the proof is in the numbers. As Jim Mercer, senior vice president with CBRE, told CPE, "The market has experienced 18 straight quarters of positive absorption with 18,710,000 square feet absorbed in the last 3 years." Furthermore, the total vacancy rate in the Memphis MSA was just 6.7 percent in the fourth quarter of 2017, per a CBRE report, marking a return to post-recession lows. And overall asking rates, on a consistent upswing since the fourth quarter of 2015, have reached $3.23 per square-foot.
According to Hamilton, "The central location coupled with robust transportation infrastructure of Interstates, multiple modern rail intermodal facilities with increased capacity, and the air freight strengths have always combined to drive the growth of Logistics space and operators in the greater Memphis region." Also, Mercer added, e-commerce growth and the growth of the 3PL business model by corporate America have helped spur demand as well.
Panattoni is doing its part to provide state-of-the-art accommodations in the increasingly strong Memphis-area industrial market, one of the country's rising secondary industrial markets.  At GGLC, the Cooper Tire project and the new spec building mark the start of the park's fourth phase. "Our 554,000-square-foot Spec 5 building we have commenced sits on a 1.5 million-square-foot completed building pad that is the largest available building pad in the U.S. at this time," Hamilton noted. "We have the flexibility to deliver space in 2018 to any user from 200,000 to 1.5 million square feet."
Images courtesy of Mohr Capital