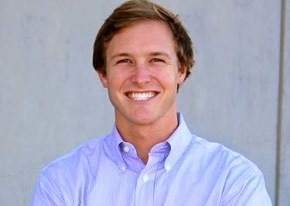 By Keith Loria, Contributing Editor
LG Electronics USA has signed a 745,000-square-foot lease at Sierra Pacific Center, a 1.5-million-square-foot industrial campus being developed by Pacific Industrial, in Fontana, Calif., which will serve as its new west coast LG distribution center.
"We take a hands-on approach to our developments. We are big believers in paying attention to even the smallest details, so eventually all those details add up to create an unparalleled best-in-class building," Charley O'Desky, Pacific Industrial Development's project manager, told Commercial Property Executive. "LG selecting the Sierra Pacific Center as opposed to the other availabilities in the market validates our approach."
The state-of-the art distribution center will occupy Building I of Pacific Industrial's industrial campus and represents one of the largest leases executed in the City of Fontana in the past decade.
Designed to be best-in-class, the building specifications include 32-foot minimum height clearance, 100 percent concrete truck courts with depths up to 430 feet, and a cross-dock configuration with 104 dock high loading doors.
"Planned with function and aesthetics in mind, the building features a unique, high image, two-story glass tower entrance creating a desirable open lobby floor plan," O'Desky said. "In addition, among the numerous environmentally friendly components are EV charging stations, drought tolerant landscaping, and above standard skylight counts that advances the project to LEED certification."
Standard tenant improvements include office, dock packages and warehouse lighting.
Sierra Pacific Center benefits from excellent access to the 15 and 210 Freeways with full diamond interchanges and a growing list of corporate neighbors. It's neighbor to a growing number of corporate tenants, from Target and Nordstrom to OHL and Black & Decker; and boasts a vacancy rate of just 3.0 percent.
According to O'Desky, the Inland Empire West industrial market continues to see a growing demand for Class A industrial space among large distribution users.
James Frank and Chuck Belden of Cushman & Wakefield represented LG Electronics USA in this transaction. Paul Earnhart and Steve Haston, both principals with the Ontario office of Lee & Associates, represented Pacific Industrial.
Pacific Industrial is also developing an immediately adjacent 750,000-square-foot sister building, which is scheduled to be complete and available for lease in January 2016.
"We are building this speculative (no tenant in toe)," O'Desky added. "The building is a sister building with the main difference being six more dock doors and 36' minimum clearance."