By Paul Rosta
In the decade since California authorized the financing commonly called C-PACE, its national profile has risen steadily, and it now accounts for $500 million in annual loan volume. Formally known as Commercial Property Assessed Clean Energy Funding, the vehicle allows property owners to repay investments for building upgrades and new construction on their property tax bills. C-PACE is now available in 33 states and Washington, D.C. 
Among the specialty's most active participants is Sausalito, Calif.-based CleanFund Commercial PACE Capital. The firm offers long-term financing for energy efficiency, water conservation, renewable energy and seismic improvements for commercial, multifamily and other nonresidential properties nationwide. CleanFund CEO Greg Saunders and the firm's senior transaction counsel, Josh Smith, recently shared insights into the trends and challenges in this steadily expanding niche. 
As you look at the national picture, what would you say are the major trends in C-PACE financing? What's changing, and what's on your radar for the next year or two?
Saunders: The major trends that are driving the acceleration of C-PACE are new construction and renovations of historic buildings in connection with urban revitalization. As for what's on the radar, we see continued rapid expansion into new markets beyond the currently-approved states. Once enabled at the state level and a program is set up, local jurisdictions can quickly adopt it. For New Yorkers, the news is that the implementations statewide have been growing, and there are changes pending to make C-PACE available in New York City in conjunction with a mandate to fine buildings that don't meet specific energy efficiency standards.
Considering the diverse property categories and markets served by C-PACE financing, what are some connecting threads? In general, which client needs and situations tend to be an especially good fit for C-PACE?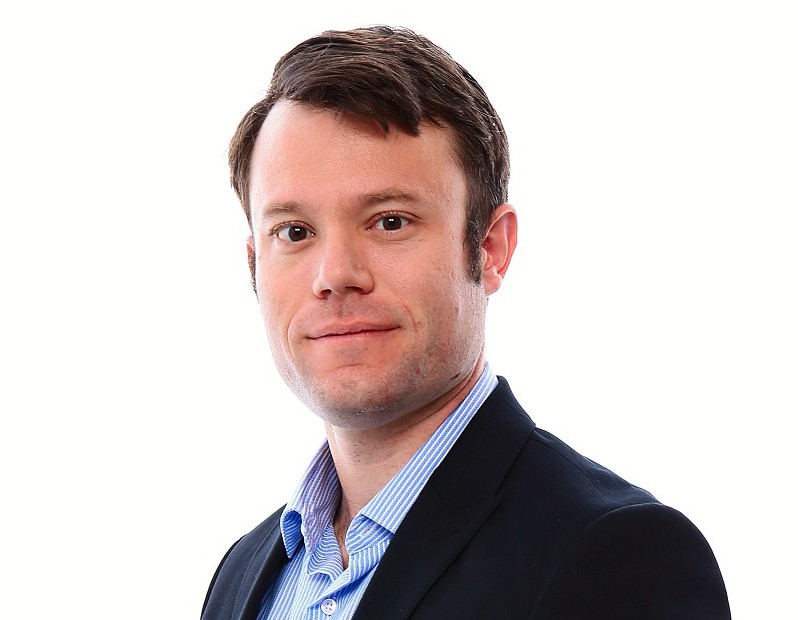 Smith: C-PACE is available for all product types, and we're seeing continued diversity of adoption— office, industrial, apartments, retail, you name it. And many property owners are seeing the value in the environmentally-friendly approach of C-PACE as an added attraction for tenants who seek out environmentally-friendly places in which to operate, because customers, employees and even investors are requiring it. 
As for an emerging property type, we're seeing a growing interest from hospitality operators and developers. These types of properties tend to be major energy users. In many cases, we see hotel owners fully offset the costs of C-PACE financing with the improvement in RevPAR and the bonus of environmental impact. That little card in your room that says, "We're a green- and sustainability-oriented hotel" really is true with the utilization of C-PACE financing.
What do you find to be the main challenges facing the C-PACE movement? 
Saunders: Getting PACE into new markets does require working with stakeholders in state and local government, but there's quite a bit of help available through industry associations like PACENation. Property owners are driving that adoption, asking for C-PACE in more and more locales. This has helped C-PACE to continue spreading into new regions of the country.
Another challenge is simply the education process. Because it is fairly new, both for property owners and for their mortgage lenders who must sign off on C-PACE for the subject property, we find that, once we explain what C-PACE is and how it works, it becomes an important tool for property owners.  One distraction for the commercial PACE versus single-family residential PACE is that there continues to be concerns regarding contractor standards and consumer protections for single-family PACE customers. The news media doesn't always clarify the distinction between the two.
At this point, which states tend to be most active for C-PACE financing opportunities—and why? Which states do you expect to be part of the next wave, whether in authorizing C-PACE financing, seeing stepped-up activity, or both?
Saunders: California is the birthplace of PACE but many other states were early adopters for solar implementations – for instance, Connecticut. It's truly coast-to-coast now, and is used for energy, water, seismic and resilience improvements. A majority of implementations have been for retrofit and repositioning of existing properties, but developers and project sponsors are starting to adopt C-PACE for new construction, in larger and larger projects.
For owners who are interested in exploring this financing option, what are your top tips? Any best practices that you would recommend?
Smith: Owners and investors should take the time to understand C-PACE as a new, valuable component to the capital stack, not just a different source of financing. C-PACE enables financing of improvements in alignment with the longer paybacks of some improvements, generally 20 or 30 years and it enables a more holistic approach to energy, water, environmental and seismic (in CA) components of developments.
Another important tip is to investigate and vet the origination and structuring process. Oftentimes, a C-PACE provider is a broker with no direct access to capital, and the property owner needs to know and trust the long-term servicing and support that comes directly from the C-PACE financier. Experienced, professional providers can best ensure a smooth, cost-effective and successful financing.
Would you share recent examples of a C-PACE financing that address an interesting and challenging situation for the sponsor?
Smith: There are dozens and dozens of examples but here are three variations.
One recent larger example is the $24 million in C-PACE funding for a 500,000-square-foot mixed-use renovation in Dallas, covering HVAC, lighting, insulation, roofing, glazing, exterior waterproofing, water-saving plumbing and even irrigation measures. We replaced higher-cost mezzanine financing that was at double-digit interest rates with low-single-digit C-PACE financing, a major benefit to the owner, and a better financial structure for the property's long-term operation.
A Kansas City implementation shows how C-PACE is a great catalyst for repositioning existing, even historic, buildings. The much-beloved Brookfield building, vacant and deteriorating for over a decade, has just reopened as a new Indigo Hotel with a rental apartment component on the upper floors, and the project utilized $2.4 million in C-PACE. What was once an eyesore is now a marquee property in the heart of the central business district, thanks to C-PACE.  
Typifying a classic utilization done across the country, we closed approximately $800,000 in financing for a solar project of 350 kW capacity atop a three-story office building and adjacent parking garage in San Fernando, Calif. One aspect the owner particularly appreciated was how C-PACE defrayed what are traditionally high upfront costs of smart energy solutions with longer-term reimbursement and pay-back that matches the benefits.