By Barbra Murray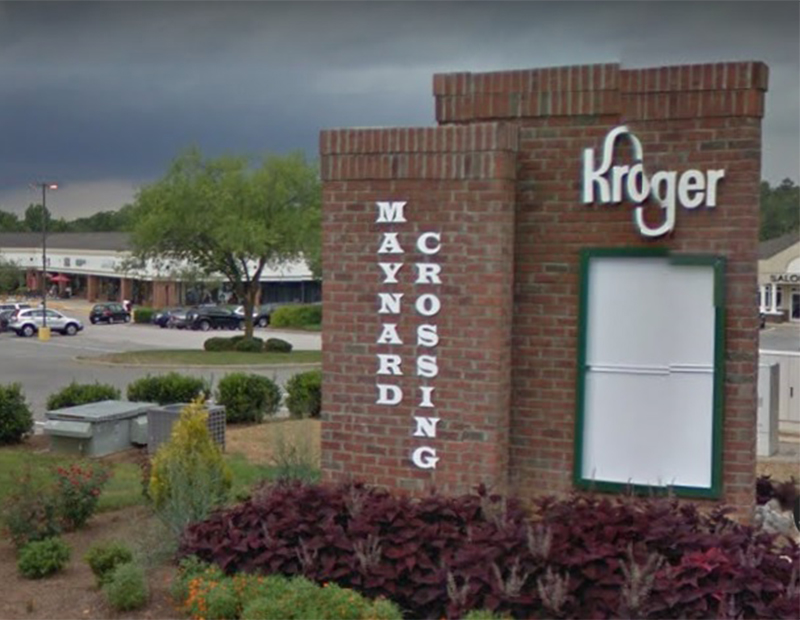 Continuing a busy year of acquisitions, Preferred Apartment Communities Inc. picks up another retail property through its wholly-owned subsidiary, New Market Properties LLC. The company just acquired Maynard Crossing, a 122,800-square-foot grocery-anchored shopping center in Cary, N.C., just outside Raleigh.
Sited at the bustling intersection where NW Maynard Road and High House Road meet, Maynard Crossing first swung open its doors to patrons in 1997. A Kroger grocery store heads the tenant roster at the property, occupying roughly 56,000 square feet. PAC relied on an $18.5 million non-recourse first mortgage loan from Principal Financial Group to fund the purchase.
"The acquisition of Maynard Crossing increases the size of our retail portfolio to 35 grocery-anchored shopping centers across seven Sunbelt states, consistent with our strategy to acquire well-positioned grocery-anchored shopping centers in suburban Sunbelt markets with strong demographics," Joel Murphy, president & CEO of New Market Properties, said in a prepared statement. Maynard Crossing is the company's second asset in North Carolina.
Indeed, the New Market portfolio has been growing at a rapid pace. Earlier this month the company purchased Irmo Station, an approximately 99,400-square-foot, Kroger-anchored property in metropolitan Columbia, S.C. In June, the Kroger-anchored Rockbridge Village in Stone Mountain, Ga., joined the portfolio, adding roughly 102,400 square feet of to the collection. And April brought news of the acquisition of Castleberry-Southard, an 80,000-square-foot property headlined by a Publix grocery store in the suburban Atlanta city of Cumming, Ga.
A necessity-based strategy
PAC is clearly undaunted by a disconcerting trend in today's retail sector: the veritable deluge of store-closings. As noted in a second quarter report by commercial real estate services firm Cushman & Wakefield, the number of store closures this year is on track to surpass that of 2016. During Preferred Apartment's second quarter earnings call on August 1, Murphy explained just why the company is gobbling up shopping centers without fear. "We're not in the mall sector. We're not in the category killer big-box sector. We're not in the higher end of apparel retail sector, and we're not in the unanchored strip center sector. We are in the Sunbelt grocery-anchored shopping center sectors," he said. "Every one of our 34 centers is anchored by a grocery store. The recent announcements of massive store closings by Macy's, JCPenney, Sears, H.H. Gregg, Payless shoes and others and other bankrupt or at-risk retailers, such as Claire's, Nine West, Gymboree, RU-21, while interesting are not relevant to our focused grocery-anchored and necessity-based strategy. They're exactly zero of these particular stores in our portfolio."
So, there appears to be no end in sight to PAC's shopping spree.
Image via Google Street View