By Razvan Cimpean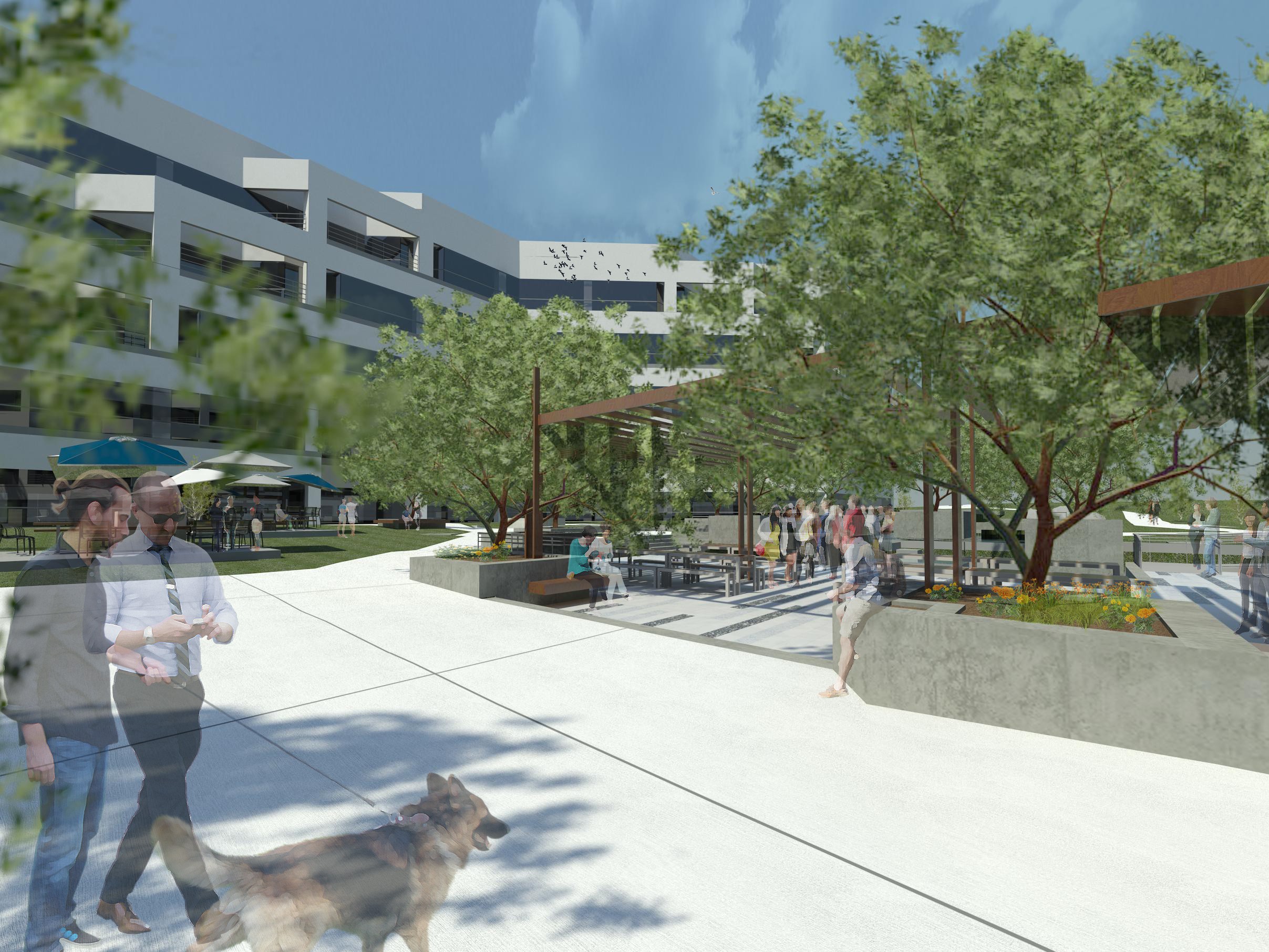 Olive Hill Group began a redevelopment process at its 205,135-square-foot Class A creative office campus in Culver City, Calif. The company is set to invest up to $1.5 million in upgrades. Additionally, Olive Hill Group will also be rebranding the property to the Courtyard at Culver Pointe.
Located at 200-300 Corporate Pointe, the office campus offers easy access to W. Slauson Avenue, Marina Freeway and various bus stations. The property is currently 95 percent occupied. Tenants include Ipsos Insight, Omnia Media and Paychex. Olive Hill Group acquired the two Corporate Pointe office buildings last year for more than $65 million.
Planned upgrades
The two-building asset features a 30,000-square-foot central courtyard, which will be turned into a campus-like setting with outdoor amenity areas. The property will also feature a new gym, a bike sharing program and modernized lighting. Additionally, the proposed redevelopment plan will include a food truck loading zone, upgraded seating areas throughout the courtyard and a bocce ball court.
"The property's campus orientation presents an opportunity to expand the on-site amenities by optimizing the outdoor courtyard space," Michael Cho, president of Olive Hill Group, said in a prepared statement. "By integrating amenities such as shaded dining areas, we are cultivating an environment that will foster socialization and relaxation, enabling us to attract and retain quality tenants."
Image courtesy of Olive Hill Group