By IvyLee Rosario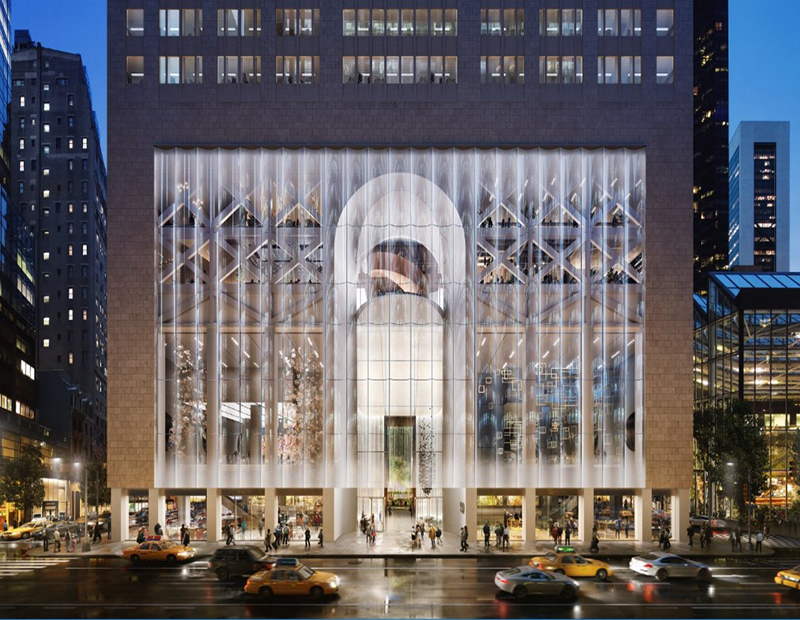 Olayan America and Chelsfield unveiled plans for the renovation of 550 Madison Ave. in Midtown Manhattan. The partnership chose architecture and design firm Snøhetta to serve as lead architect on the project. Olayan America acquired the property in May 2016 for $1.4 billion as a multi-generational asset.
Completed in 1984, 550 Madison was originally designed by Philip Johnson for single-tenant occupancy, serving as the world headquarters for its corporate owners. Since the departure of the Sony Corp. over a year-and-a-half ago, its office floors have been vacant. 
Bold Plans Ahead 
The $300 million renovation of the former AT&T Building and Sony Building will modernize the interior spaces, as well as add high-quality amenities, world-class retail and restaurants. Moreover, the proposed public space will nearly double in size to create an outdoor garden. While the recognizable top of the tower will remain a fixture of the New York City skyline, the new design will transform the base into an inviting street front, extending the activity of Madison Avenue further south to 55th Street. 
With the updated design, the stone façade will be partially replaced at eye level by an undulating glass curtainwall. From the street, the reconceived façade highlights the multi-story arched entry, while revealing the craftsmanship of the building's existing steel structure, in addition to scalloped glass references.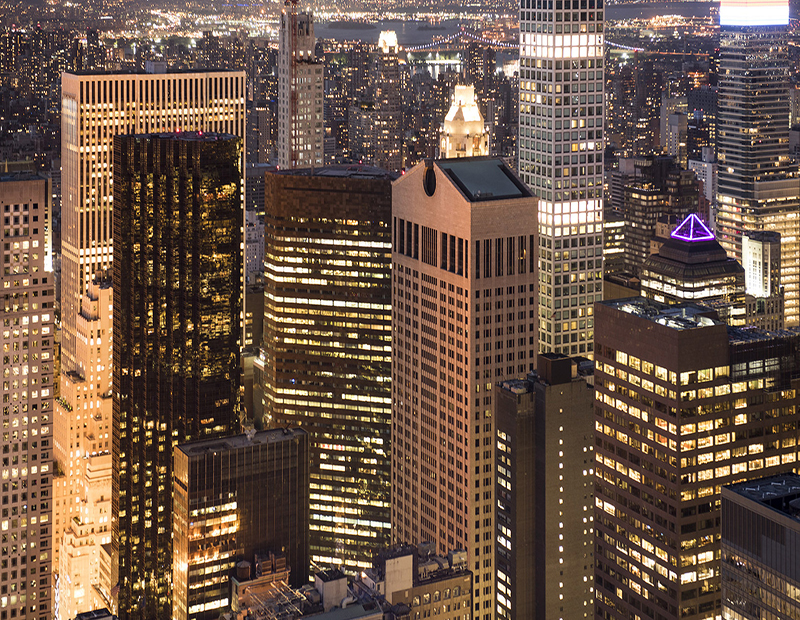 The garden, set to include water features and trees, will have more than 10 times the amount of planted area as the previous public space. The existing mid-block passageway at the rear of the tower connecting 55th and 56th Street will be transformed into a open-air public space.
The renewed 550 Madison is targeting LEED Gold for sustainability, WELL-certification for healthy materials and well-being, and Wired-certification for digital infrastructure. It will employ a Dedicated Outdoor Air Ventilation System (DOAS), ensuring tenants have access to a continuous supply of clean fresh air, while consuming less energy than typical VAV mechanical ventilation systems. The renovated 550 Madison will be ready for new tenants in 2019.
Lead brokers for the project are CBRE's CEO Mary Ann Tighe and Vice Chairmans Howard Fiddle and Scott Gottlieb.  
Images courtesy of Olayan America