By Veronica Grecu, Associate Editor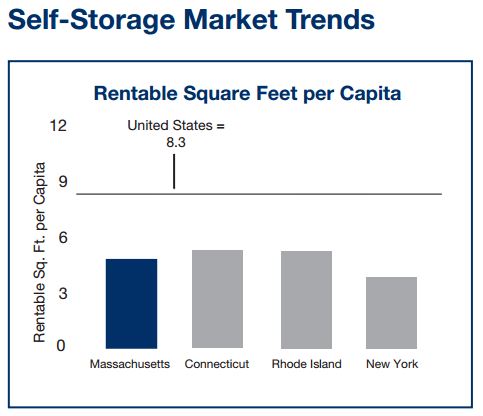 As the self-storage supply in Massachusetts is well below the national average—with 4.8 rentable square feet per capita, according to recent market data by Marcus & Millichap—and Boston continues to remain an undersupplied market at 4.5 square feet per capita, a Cincinnati-based investor will bring more storage space in a former industrial area the South End neighborhood, directly off Interstate 93.
The Boston Redevelopment Authority (BRA) approved plans submitted last year by Circle Development Co. for a new self-storage building in the Newmarket District. Dubbed Boston Self Storage, the project will be developed at 274 Southampton St. near the Boston Red Dog Pet resort and Spa—an upscale pet resort owned by Raymond Schneider, who also controls Circle Development Co.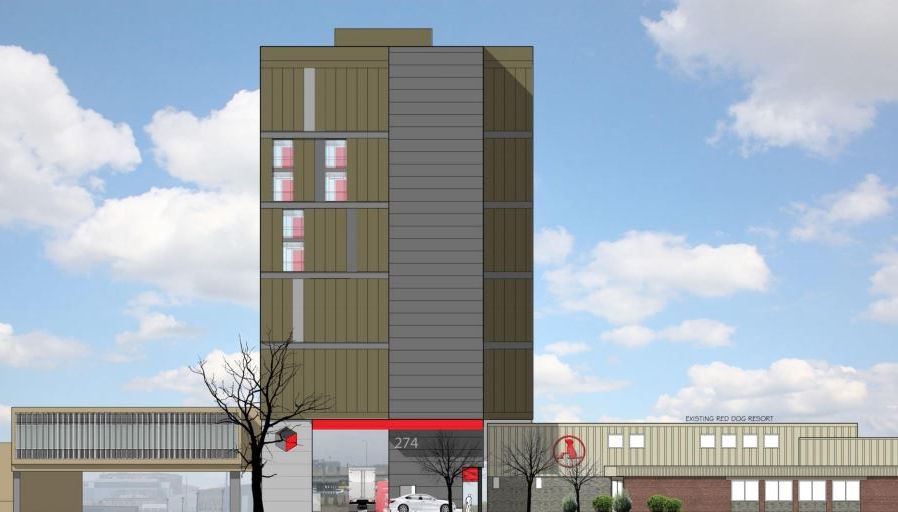 Designed by Peter Quinn Architects, the $12 million Boston Self Storage facility would contain approximately 82,500 square feet of rentable space, offering six floors of personal and small business storage units that would meet the needs of a rapidly growing housing sector.
According to the project plans, the facility will be LEED Silver certifiable to enhance the sustainability expectations of the Newmarket community.  Approximately 8,000 square feet of rooftop space will support large solar panel arrays that will capture energy for the use of the building. The estimated electrical production will be 108,000 kWh/year, which is close to half of the new building's annual energy requirements.
The project will also include 19,000 square feet of fabrication space for experimental manufacturing by local entrepreneurs, a move that is expected to spur job creation around the self-storage facility and support small businesses in the area.