By Adriana Pop, Associate Editor
Plainfield, Ind.– Hendricks County officials approved the construction of a $25 million Embassy Suites Hotel and Conference Center near I-70 interchange in Plainfield, just minutes from the Indianapolis International Airport.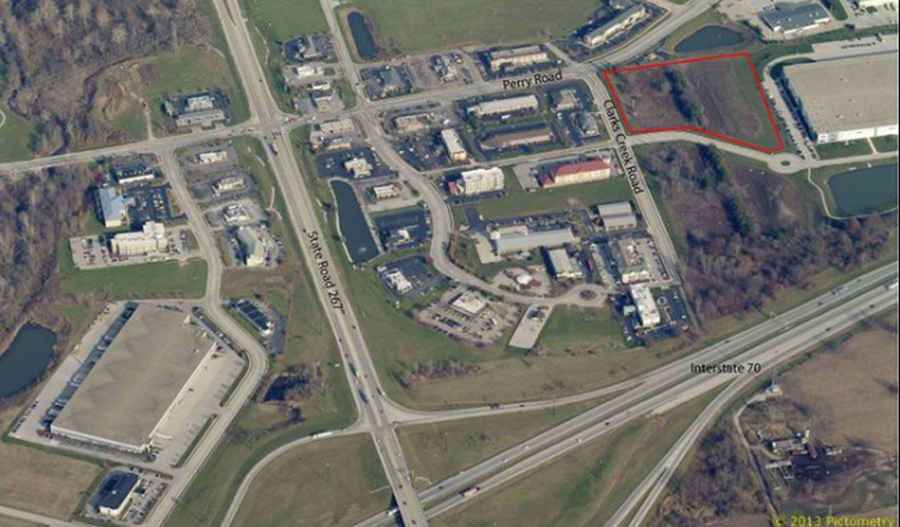 The project is the result of a partnership between the Hendricks County Tourism Commission and local developer Sun Cos. and will be built on an approximately 8-acre site owned by the commission at the intersection of Perry and Clarks Creek Roads.
The upcoming 175-key Embassy Suites hotel will feature a minimum of 5,000 square feet of meeting space, 20,000 square feet of conference space, a full-service restaurant and numerous other amenities.
Construction is expected to begin no later than October 2016, with completion scheduled for 2018.
The Hendricks County Council also approved a preliminary resolution to offer a $6 million bond supported by the county's 8 percent innkeeper's tax to help build the project. Sun Cos. will use $5 million to build the conference center and $1 million to purchase the land. The local innkeeper's tax is paid by visitors when they rent an overnight room in the county, and the funds currently support the operations of Visit Hendricks County, as well as county park developments and fairgrounds.
Once operations begin in 2018, the hotel and conference center is expected to generate $6 million in room revenue and an additional $480,000 in innkeeper's tax annually, according to Bharat Patel, chairman of Sun Cos.
"I-70 and Indiana 267 is the western gateway for Indy Metro, and since the relocation of the Indianapolis International Airport terminals, the interchange has become the primary lodging cluster for the airport but lacks an upscale, full-service hotel with sizeable banquet facilities," Patel added in prepared remarks.
Plainfield officials are also considering a request for a partial tax abatement of the hotel and conference center project over 10 years.
"Our statistics and recent feasibility studies show that we need full-service lodging and attached meeting space to meet the growing demand of business travelers, especially with our proximity to the Indianapolis airport," stated Jaime Bohler Smith, executive director of Visit Hendricks County. "We are bringing in a new property tier that we do not have anywhere in Hendricks County. This project will elevate all the properties, and make the destination sustainable over a longer period of time, while further enhancing that interchange as a hospitality gateway here on the west side of the city."
Hendricks County continues to experience growth with significant gains in lodging revenue, including a 3.9 percent year-over-year increase in 2015.
Image courtesy of Hendricks County