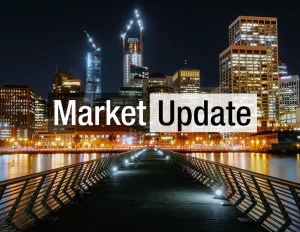 In the first quarter of 2022, Manhattan's office market has recorded $1.02 billion in transactions, according to CommercialEdge data. The deal volume was slightly up compared to the same period in 2021, when it reached $1 billion.
The average sales price for office produce year-to-date through March was lower than the figure in the first two months ($1,440 per square foot), reaching $921 per square foot by the end of the first quarter. By comparison, in the same period last year prices averaged at $1,287, while in first three months of 2020 the price was at $753 per square foot.
In the first quarter of 2022, Seattle led the list of markets with the largest sales volumes ($1.15 billion), trailed by Dallas ($1.14 billion). New Jersey came in third, with a total of $1.1 billion. Houston and the Bay Area also registered larger sales volumes than Manhattan.
Several notable sales closed within the first three years of the month in New Jersey, including the $48 million disposition of 15 Exchange Place in Jersey City, N.J. American Equity Partners purchased the 136,000-square-foot waterfront property, situated across the Hudson River from Tribeca.
The largest deal of the quarter was a portfolio that closed in late March: Silverstein Properties sold off the remaining four properties of the former Walt Disney campus on the Upper West Side. Guggenheim Life and Annuity Co. provided a $850 million loan to Extell Development for its purchase of the roughly 833,550-square-foot, four building ensemble that included the Barbara Walters Building, 77 W. 66th St., 30 W. 67th St. and 149 Columbus Ave. Part of a larger deal, Silverstein picked up the properties along with other assets in a $1.2 billion portfolio transaction in 2018.
CommercialEdge covers 8M+ property records in the United States. View the latest CommercialEdge national monthly office report here.