Office Sector Braces Ahead for New Challenges
Rising interest rates are putting further pressure on the new-supply pipeline and transaction deal flow, according to the latest CommercialEdge report.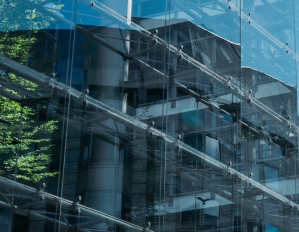 Economic headwinds, coupled with consecutive interest rate increases, the further adoption of work-from-home and remote office arrangements, and growing office footprint reductions contributed to an increase in vacancy rates throughout the year while maintaining uneven—yet historic in some places—rent growth, according to the latest CommercialEdge office report.
---
READ ALSO: Return to Office Sentiment Heats Up
---
National average full-service equivalent listing rates averaged $37.94 per square foot at the end of October, down 10 basis points year-over-year. The highest increases of full-service rates were recorded in Charlotte (15.9 percent), San Diego (12.7 percent), Boston (12.2 percent) and Miami (11.6 percent), attributed to a strong life sciences sector and rising in-migration.
The office-using sector added 46,000 new jobs in October, or 3.6 percent over the last 12 months. Meanwhile, the sector generated a total of 910,000 new jobs so far this year, led by the professional and business services sector. Dallas, San Francisco, Atlanta and Austin were the top markets in terms of office-using employment recovery.
Some 135.5 million square feet of office space was under construction across the nation at the end of October, accounting for 2.1 percent of total stock. Thanks to recent waves of in-migration, Southeastern markets were among the most active in terms of new office construction, according to CommercialEdge. As of October, Charlotte had more than 5.5 million square feet of office space underway, accounting for 7.4 percent of total stock; Nashville followed closely with 3.2 million square feet under construction, or 5.6 percent of stock.
Vacancy rates continue to climb
The national office vacancy rate clocked in at 16.3 percent in October, up 150 basis points from the same period last year. Thanks to the widespread adoption of remote and hybrid work, office footprints have continued to decrease in most markets; Over the past 12 months, vacancy rates increased in 86 of the 120 markets covered by CommercialEdge, including in 22 of the top 25 markets.
Throughout the last 12 months, the markets with the steepest vacancy increases were Portland (400 basis points) and San Francisco (390 basis points). Meanwhile, only three of the top 25 markets in the nation experienced a decrease in vacancies over that time: Boston (-170 basis points), Charlotte (-120 basis points) and Washington, D.C. (-80 basis points).
Read the full CommercialEdge office report.